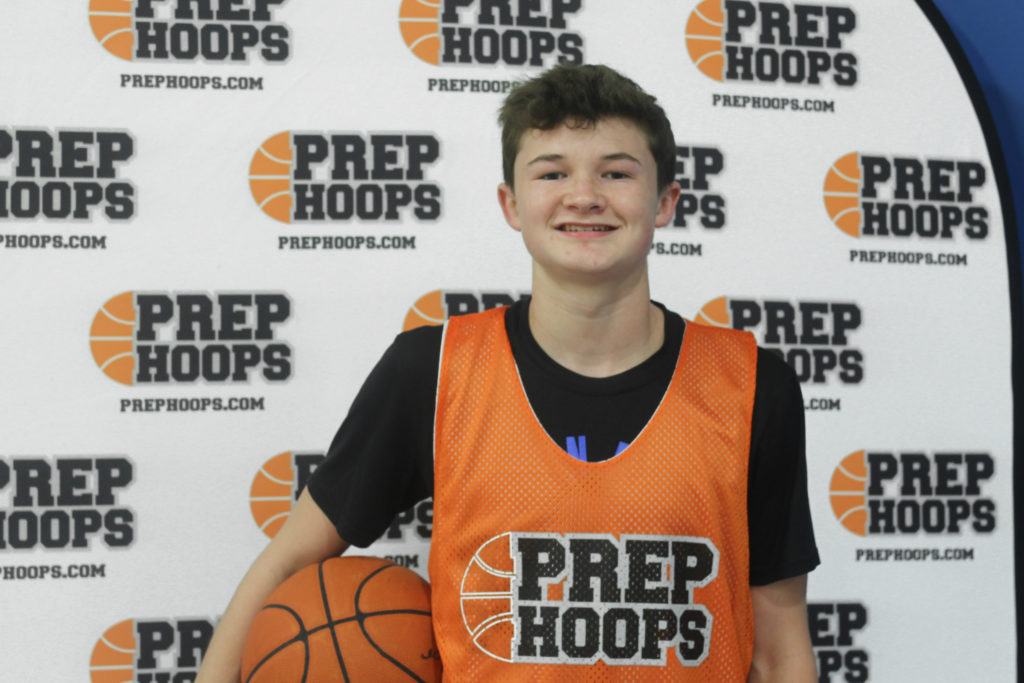 Posted On: 03/17/21 7:30 AM
The 2023 class in Kansas is really promising and a lot of the young sophomores throughout the class were asked to fill huge roles for their teams, take over, and grow their games fast at the varsity level. As we head into the spring grassroot season, this group should be a ton of fun to watch play and develop their games each weekend, as their exposure to the next level should sky rocket. Let's look at some guys whos role should expand with their summer groups, explode on to the scene, or continue their success from the high school season.
Britton Dutton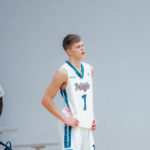 Britton Dutton 6'1" | SG Ellinwood | 2023 State KS , 6'1 Guard, Ellinwood: Quietly across the state, but loudly down in Ellinwood, Dutton was on an absolute mission to dominate game in and game out and he lived up to the task. A 3 level scorer with the ball in his hands and a scoring ability moving without the ball too that makes him an all around threat to but the ball in the basket as soon as he steps on the court. His spring season on the Grassroots circuit should see him explode up rankings and on a lot of coaches radars as they see his ability to dominate on the offensive end from the guard spot. He has good size and athleticism as well and is only in his sophomore year. averaged 23.7 points, 4 assists, and 4.6 rebounds per game.
Jack Bachelor Jack Bachelor 6'0" | CG Washburn Rural | 2023 State KS , 6'1 Guard, Washburn Rural: Playing a pivotal role spot for an extremely solid Washburn Rural team this year, Bachelor could be poised for a huge spring session as he transitions into more of the figure head of a teams offensive attack. His long arms and IQ made him a good defender this year and can contain the dribble and gets a ton of deflections, and was an opportunistic scorer for his high school team, but has the skill set to light it up on the court. The handle is top notch, his floater game is really tough to defend, and he is one of the elite three point shooters in the 2023 group. From here on out in his grassroot and high school career, his role and expectations should sky rocket, and rightfully so. He earned Honorable Mention All Centennial League this season.
Luke Fay, 6' Guard, Cair Paravel: Fay instantly found success this year for a really solid Cair Paravel team after transferring in from Topeka West. Fay averaged 13.8 points, 3 assists, and 2 rebounds on the season and was a great consistent third piece for a talented Cair Paravel squad. He provided them some much needed 3 point shooting ability on the floor that helped create space for their size, and the guard also had games where he got hot and erupted from behind the arc to go on huge runs. Playing on the bigger stage this spring could really boost his stock as his shooting ability and toughness will be more in the spotlight.
Brian Hawthorne Brian Hawthorne 6'1" | PG St. James | 2023 State KS , 6'1 Point Guard, St James: One of my favorite young point guards to follow this season, Hawthorne really started to grow into himself and you could see his confidence helping lead a good basketball team take leaps and bounds on the year. I believe he is primed to take a huge step this spring and really make some noise on the grassroot scene. He was a great compliment to Michael Cahill Michael Cahill 5'11" | PG St James | 2021 State KS and Sam Somerhalder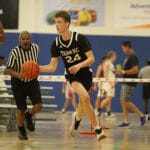 Sam Somerhalder 6'7" | SF St. James Academy | 2022 State KS this year, averaging 9 points, 3 assists, and 5 rebounds per game, highlighted with a huge game where he took over and led St James to a win over Lawrence Free State.
Ryle Riddlesperger Ryle Riddlesperger 6'1" | PG Hugoton | 2023 State KS , 6' Guard, Hugoton: Playing for a loaded Hugoton team, the 2023 point guard was a great spark plug for them and brought instant offense into the game for them during their successful high school year. He packs quite the punch in his 6' frame and brings a lot of toughness on the basketball court. He is decisive with the ball in his hands and gets to this spots on the floor off the bounce, creating good separation from defenders. He averaged 9 points per game this season, and with how deep a team Hugoton had this season, that is impressive. Look for him to have a big time spring season. 
Eli Shetlar Eli Shetlar 6'4" | SG Andover | 2023 State KS , 6'3 Guard, Andover: Shetlar is coming off of All League recognition this season, being  big time sniper for the talented Andover Trojans. He is another great shooter in this 2023 group, who will look to expand his game this spring and show that he has other components in his game, which he has shown flashes of already. Playing off his catch and shoot ability and having that intermediate game consistently will send him sky rocketing up the ladder. He averaged 8.8 points per game this season making 42 threes, at 45% on the year.