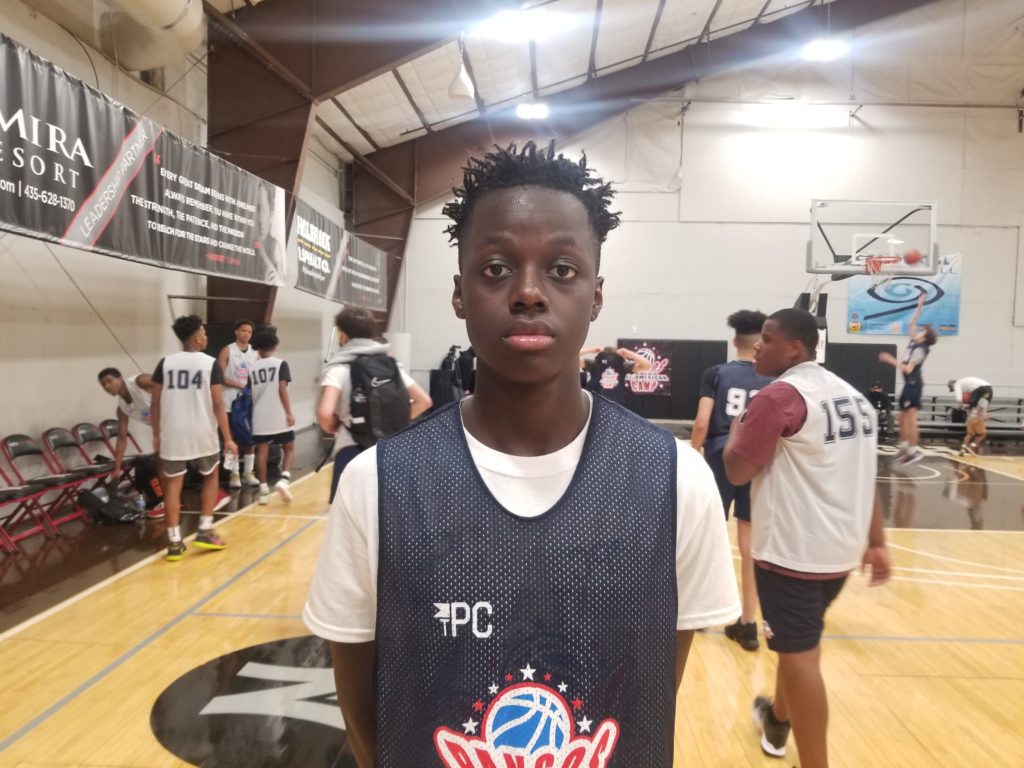 Posted On: 03/17/21 3:02 PM
With the season coming to an end, now is the time to look ahead to some of the young players that will have an impact on high school basketball in the state. While not an exact science, I've been fortunate to see several players in the class of 2025 over the past few months giving me an idea of who to keep an eye on. In this article, we take a look at some c/o 2025 players to watch. 
John Southwick 6'2 SG Richfield – Good looking young prospect. Southwick moves well without the ball finding space to get his shot off. When he finds it he shows a quick release and textbook form. Could have an impact immediately. 
Jaxon Slaugh 6'0 SG Ogden – Slaugh is a scoring SG. He has good size and decent defensive instincts. Slaugh is economical with the dribble, using it to either probe or score, but not over dribble. He has the ability to knock down open shots, but is at his best when he is ahead of the pack in transition.
JJ Apathjang 6'2 SG Salt Lake City (featured image) – Apathjang could definitely be a difference maker early in his career. He has good size and blazing speed. What I love best about him is his already advanced iso ability. While he loves to score in transition, Apathjang can also create a shot for himself in iso situations. 
Ty Attig 5'9 CG St George – Attig is a scrappy player that hustles all over the floor fighting for 50/50 balls. Despite his diminutive size, he's a willing defender that will move laterally to guard the ball. He scores well in transition routinely beating opponents down the floor before catching and finishing with layups. 
Mason Rasmussen 5'9 CG St George – I could see Rasmussen becoming a glue guy. He is always around the ball on the defensive end and is an unselfish facilitator on the offensive side of the ball. He has a good IQ for the game and is willing to sacrifice his body to compete for boards against bigger stronger players. 
Jason Peterson Jason Peterson 6'4" | CG Bingham | 2025 State UT 6'4 PF Provo – Peterson has been making a name for himself on the national scene. The forward is an interior force who should provide depth to almost any high school frontcourt. He has a nice touch around the rim, to go along with soft hands and a fluid running style. Should make an early impact to any program he attends.