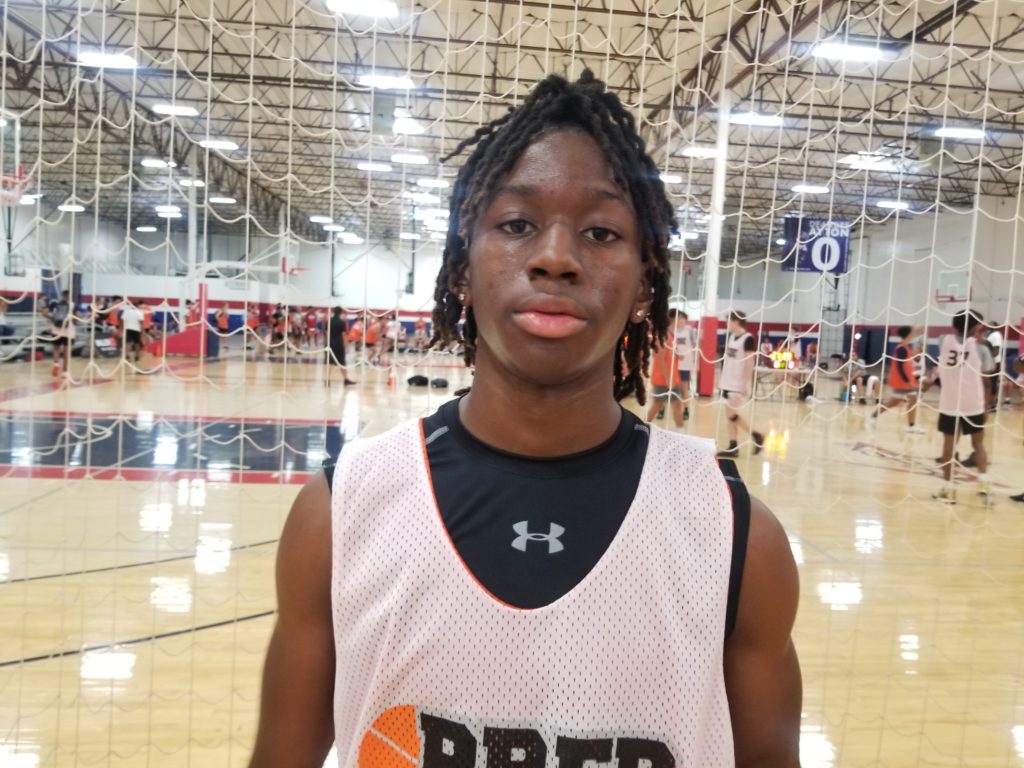 Posted On: 03/12/21 11:46 AM
The New Prep Hoops Player Rankings are out. It's been a difficult season, one that included the cancelation of the high school season, tons of players coming and going, and an overall lack of playing opportunities. Despite that and thanks to yeomen efforts from coaches, I've been fortunate to see a ton of players and learn some new names. The uniqueness of this class lies in the number of quality combo guards. In this article, we take a look at the top combo guards in the class. 
Sebastian Mack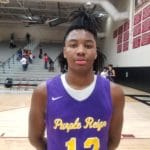 Sebastian Mack 6'1" | CG Durango | 2023 State #56 Nation NV 6'1 Durango #1 - The number one player in his class is an elite scorer, with a lethal jumper. Mack is working on transitioning into more of a PG which is why he has been changed from pure shooting guard to combo. 
Angelo Kambala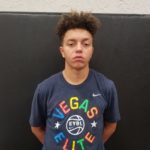 Angelo Kambala 5'10" | CG Liberty | 2023 State #198 Nation NV 5'11 Coronado #4 - Brings it on both ends of the floor. Has good speed and quickness and he uses them to score in transition and to lock down opposing ballhandlers. He's played against a lot of top competition and managed to standout making him both a stockriser and solidifying his spot as one of the top CG's on the list. 
Sebastian Mack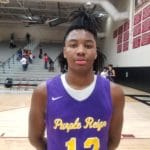 Sebastian Mack 6'1" | CG Durango | 2023 State #56 Nation NV 6'1 Durango #1 - The number one player in his class is an elite scorer, with a lethal jumper. Mack is working on transitioning into more of a PG which is why he has been changed from pure shooting guard to combo.  Angelo Kambala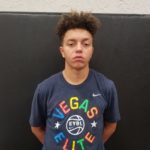 Angelo Kambala 5'10" | CG Liberty | 2023 State #198 Nation NV 5'11 Coronado #4 - Brings it on both ends of the floor. Has good speed and quickness and he uses them to score in transition and to lock down opposing ballhandlers. He's played against a lot of top competition and managed to standout making him both a stockriser and solidifying his spot as one of the top CG's on the list.  TJ Brown TJ Brown 5'10" | CG Las Vegas | 2023 State NV 5'10 Las Vegas #6 - Plays with a ton of confidence, effort, and energy. Brown has blow-by ability and can pick up 94 feet. Attacks the basket hard and has the ability to impact games with his defense.  Tylen Riley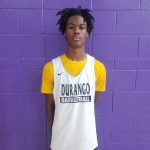 Tylen Riley 6'2" | CG Durango | 2023 State NV 6'0 Durango #13 - One of the rising players in the class. Riley has quite a bit of physical tools. Long arms, speed, and quickness. Like a lot of players on the list, he's a good two-way guy, that is at his best forcing turnovers and playing in transition.  Giali Chapman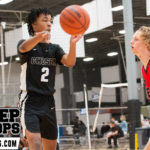 Giali Chapman 6'0" | CG Mojave | 2023 State NV 6'0 Centennial #15 - Sniper with a tight handle. Equally good both off and on the ball. He serves as a quality floor spacer and is able to handle in a primary and secondary role.  Dylan Cooks Dylan Cooks 5'10" | CG Arbor View | 2023 State NV 5'10 Arbor View #36 (featured image) - Good footspeed and blowby ability. Cooks is a transition PG that puts immense pressure on the defense with his speed and quickness.   Follow Prep Hoops