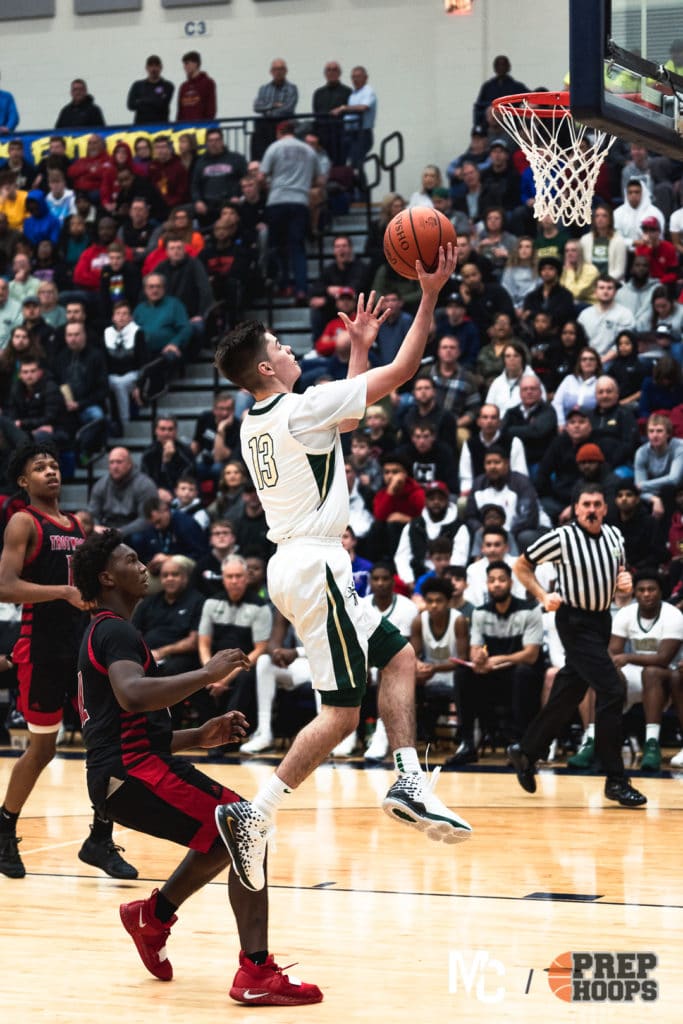 Posted On: 03/21/21 3:29 PM
OHSAA state semifinals in Divisions I and II occurred at UD Arena on Saturday. STVM and Columbus DeSales advanced to a Division II title game and Centerville and Westerville Central advanced in Division I. Here were the top performers from the games.
Atticus Schuler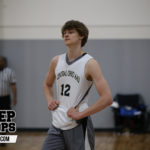 Atticus Schuler 6'5" | PF Columbus DeSales | 2022 State OH , 6'6 PF Columbus DeSales 2022: This was the best I've seen Schuler play, with a very impressive stretch in the second quarter to help DeSales extend their lead. Schuler was finishing around the basket and knocked down a jumper from the outside. It's exciting to see Schuler start to develop more confidence on the offensive end. Combine that with the usual workhorse mentality that Obed Achirem Obed Achirem 6'2" | SF Columbus DeSales | 2021 State OH brings night in and night out, DeSales is playing their best basketball of the season. Everybody knows about Des Watson, but Schuler and Achirem were keys in making this victory as dominant as it was.
Jonathan Powell, 6'3 SG Chaminade Juliene 2024: Powell was sensational in this one, as the freshman was not afraid of the bright lights of the state final four. Powell can really stroke it from the outside, as the 6'3 wing guard has a pure shot. Powell can create for himself, which is pretty rare for a freshman at this level of competition. I was impressed with Powell's decisiveness with the basketball, making quick decisions on whether to shoot, drive or pass. Powell will be a name many college coaches will be familiar with by the time he becomes an upperclassmen. He's a top three freshman that I've seen this season. I'm excited to find out about some more 2024 prospects during AAU season, but Powell appears to be one of the best in the state.
Sencire Harris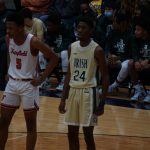 Sencire Harris 6'5" | PG St. Vincent-St. Mary | 2022 State #79 Nation OH , 6'4 PG STVM 2022: This was the best I've seen Harris play all season long. Harris was knocking down catch and shoot jumpers and playing within himself. Lima Shawnee didn't have the athleticism to bother Harris in the half-court, as he used his impressive burst and hang time to finish around the basket. On the defensive end, Harris has a lot of tools he can use against less athletic teams. STVM seems to always play well in the playoffs, but Harris individually stepped up to the challenge and reminded people why he's one of the top guard prospects in Ohio's 2022 class.
Austin Rayman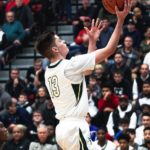 Austin Rayman 5'11" | SG St. Vincent-St. Mary | 2021 State OH , 5'11 PG STVM 2021: Rayman came up clutch from downtown in this one. As Lima Shawnee tried running a zone to force STVM to score from the outside, it was Rayman making them pay. Nice to see a senior who doesn't get the shine that some of his teammates do play well on the biggest stage.
Gabe Cupps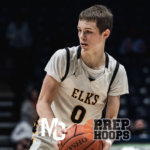 Gabe Cupps 6'1" | PG Centerville | 2023 State #110 Nation OH , 6'0 PG Centerville 2023: Cupps has played sensationally during this playoff run, massively boosting his stock as a prospect. Cupps plays with great control, as he loves the quick one and two dribble pull-up with little space from the defender. Cupps is also a really good defender, something you might not expect from a guard with his measurables. Cupps and company seemed poised to be state title favorites in the 2021-2022 season, but they are a game away from lifting the title a year ahead of schedule.
Steven Key Steven Key 5'11" | PG Mentor | 2021 State OH , 6'0 PG Mentor 2021: If there was one bright spot for Mentor, it was Key. The senior guard had a lot of success attacking the basket, using his quickness to get to the cup. Key got some easy layups in transition, as the Cardinals did force 19 Elk turnovers. The poor shooting from Mentor would doom them, but Key did impress with his offensive spark.
Tasos Cook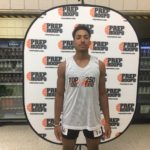 Tasos Cook 6'2" | SG Westerville Central | 2021 State OH , 6'2 SG Westerville Central 2021: Cook refused to let his high school career end in the state semifinals. On both ends Cook simply refused to lose. Despite battling cramps for a majority of the second half, Cook ended with a game-high 20 points on 6/12 shooting from the floor and 7/9 from the free-throw line. Cook has used his strength advantage all tournament, outmuscling opponents for loose balls and forcing them to foul him in the paint. Let's see what Cook has in store for an encore tonight.
MJ Davis MJ Davis 6'4" | SF Westerville Central | 2021 State OH , 6'4 PF Westerville Central 2021: Davis could play either football or basketball in college, but the senior has made some absolutely huge shots during the WarHawks playoff run. Davis knows his role on this team and excels in it. Division III programs looking for a glue guy should be putting their eyes on Davis during the state title game.