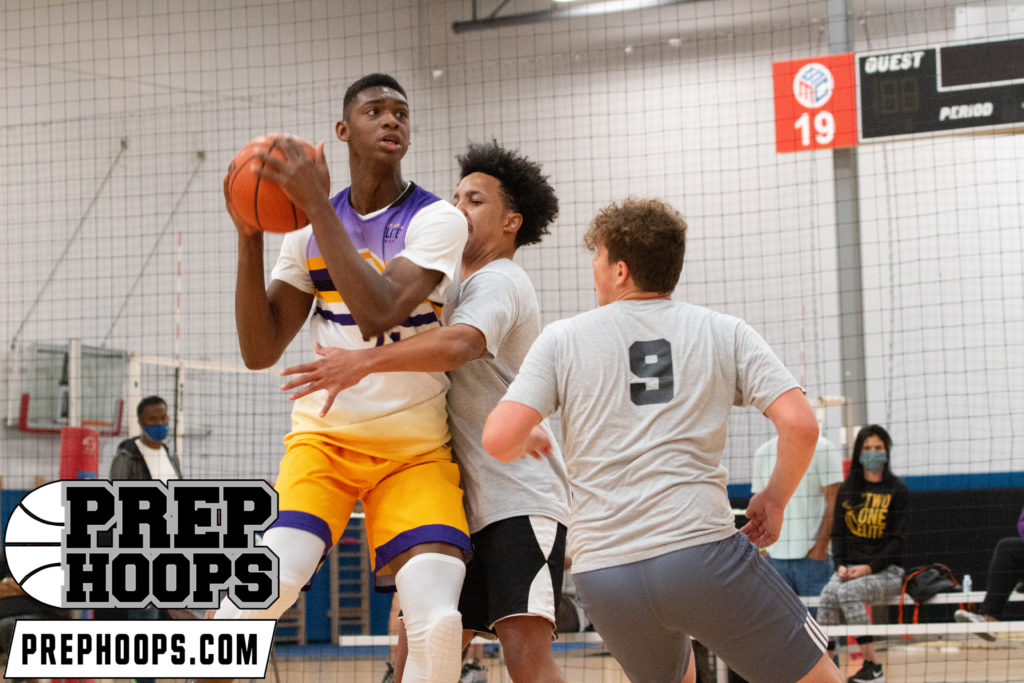 Posted On: 03/30/21 12:15 AM
We had a great weekend of basketball at the Hustle SZN Kickoff in Irvine CA. There was good competition with teams from all over the West Coast making the trip to compete. There were 4 games in 2 days. Prep Hoops put together an All Tournament Team in the Class of 2023, based on how the players competed over the 2 day event.
1st Team All Tournament:
Jimmy Oladokun 6'8 Forward Damien HS, Two One Elite.
Oladokun served notice that he's a prospect that's going to get some attention  in California moving forward. The 6'8 big man played consistent basketball, and was a dominant force at times. He owned the paint on both ends of the court. He's athletic, and runs the court. He's not just a post player, he has 3pt range and decent handles to get into scoring position.
Mike McNair 6'3 Guard/Wing Linfield Christian HS, Game Point Inland Empire 2023.
McNair caught our attention on Sunday with his play. The athletic scoring guard, plays hard, and with balance. He can go get a bucket from most anywhere on the court. He has the ability to break down a defender, using quickness, and strength off the