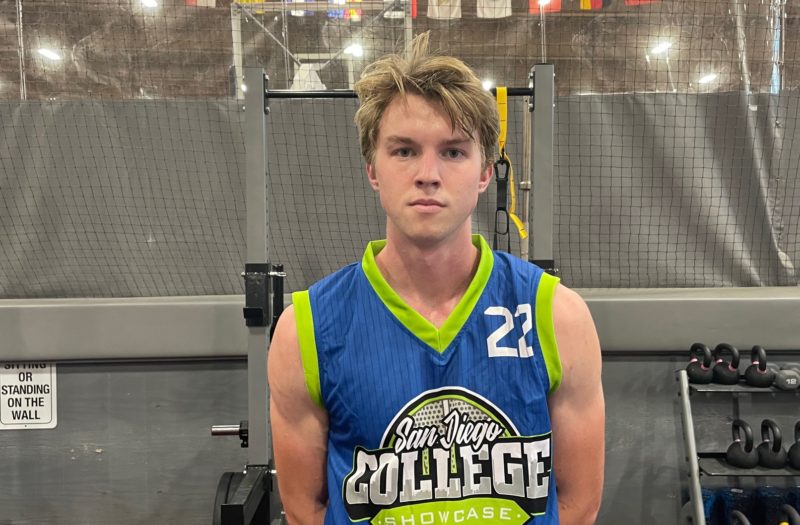 Posted On: 03/2/21 6:46 PM
A few weeks earlier, Gamepoint Basketball hosted the College Basketball Showcase. Held at an undisclosed location, the event featured a number of the top prospects from San Diego County, as well as a few from neighboring cities. 
In the first of several reports, we look at the players who stood out among the group of 40 or so prospects. 
EVENT STANDOUTS 
Arlington established himself as the top point guard prospect in the gym from the outset. He scored from all three levels (improved three-point stroke), created out of the pick and roll, and located open shooters and gave them pinpoint passes in the shooting pocket. His energy on defense also sparked a lot of transition opportunities for his team, which went undefeated on the day. 
A late addition to the lineup, Burgin took a game to get going, but finished the day with a 30-point performance in 16 minutes during the final of three 20-minute "games." He hit six threes from successively deeper distance, but his best attribute was his motor, proving to be relentless on both ends. 
Brendan Perry, 6-5 2021 SG, La Costa Canyon
Perry continues to deliver eye opening performances through the fall and the winter. A dead-eye spot-up shooter, Perry scored capably from midrange and attacking the basket, showing dramatic improvement with his left hand (he had a left-handed dunk). Above all, he's playing above the rim in transition, throwing down a couple of nice dunks on the day. 
Isaiah Brickner, 6-5 2021 G, St. Augustine
Arguably the most explosive athlete in the gym, Brickner showed some of little things that has made him one of the region's most improved prospects. He has a very solid mid-range game and finishes through contact around the rim. As a ball handling guard, Brickner has made noted progress creating off the dribble for himself and teammates. 
Robinson is wired to score, and he did it throughout the day. He started the day knocking down 4 threes in his first game and continued to hit shots from deep, midrange and around the rim finishing in traffic.