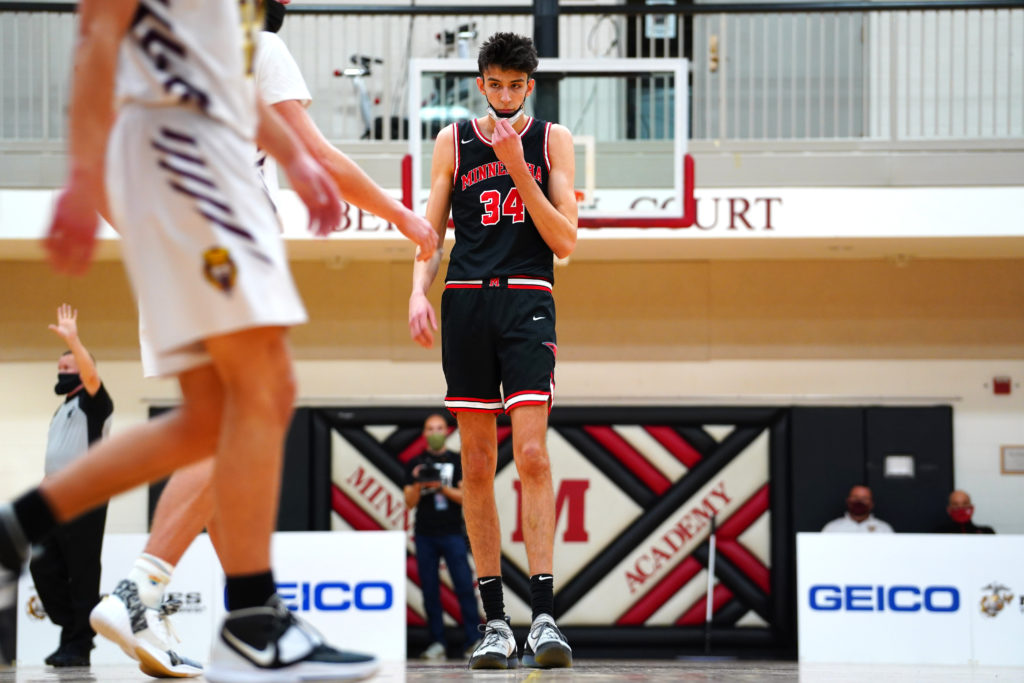 Posted On: 03/28/21 3:17 PM
The deep statewide AAA class has shrunk to eight teams — some more suprising than others. Let's get the scoop on all of them as the regional quarterfinals begin Wednesday.
South Division
(1) Minnehaha Academy
The Redhawks continue to rake their way through Minnesota, most recently overcoming an extremely talented Totino-Grace squad in the Section 4AAA final to improve their record to 17-1; the only loss is to Florida's IMG Academy. It begins with the defensive skyscraper Chet Holmgren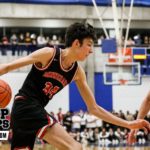 Chet Holmgren 7'0" | C Minnehaha Academy | 2021 State #1 Nation MN , who erases all opposing efforts at the rim and is a walking 20-point, 10-rebound, eight-block machine. Tennessee State commit Hercy Miller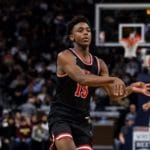 Hercy Miller 6'3" | PG Minnehaha Academy | 2021 State MN is the backcourt spark along with freshman brother Mercy Miller. Junior two-way wing Prince Aligbe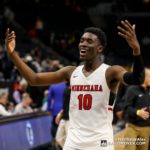 Prince Aligbe 6'6" | SF Minnehaha Academy | 2022 State #167 Nation MN always seems to show his best self at the State Tournament and he'll be tasked with guarding the opponent's best wing. Isaiah Davis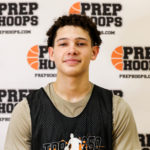 Isaiah Davis 6'3" | SF Minnehaha Academy | 2021 State MN , Chase Carter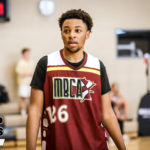 Chase Carter 6'7" | PF Minnehaha Academy | 2022 State MN and Trent Finney Trent Finney 6'4" | PF Minneahaha Academy | 2021 State MN are elite fill-in-the-gaps frontcourt players who can go off any given night. The Redhawks are big, strong, skilled and have the best senior in the country holding down the paint. They're in good shape despite being without sharpshooting junior Donovan Smith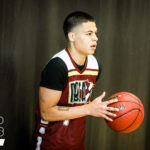 Donovan Smith 5'10" | PG Minnehaha Academy | 2022 OH most of the season with a broken hand.
Minnehaha takes on fourth-seeded Byron March 31 at Hastings High School.
(2) Mankato West
At 16-4 this season, the Scarlets are a mix of athleticism and strong team IQ. They buzzsawed the first half of the Big Nine schedule and defeated New Ulm, Willmar and Marshall to reach the State Tournament for the first time since 2009. The duo of Mekhi Collins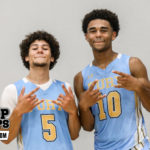 Mekhi Collins 6'5" | PF Mankato West | 2022 State MN and Buom Jock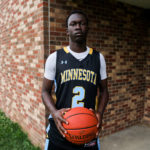 Buom Jock 6'5" | SF Mankato West | 2022 VA make for as good a scoring wing pair as any in the field, able to go for 20-plus apiece any given night. Mason Ellwein Mason Ellwein 6'0" | PG Mankato West | 2021 State MN is an underappreciated floor general and big man Louis Magers Louis Magers 6'4" | SF Mankato West | 2022 State MN is back from a toe injury to man the paint. Magers and Brady Haugum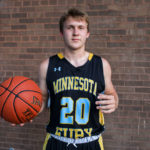 Brady Haugum 6'1" | SG Mankato West | 2022 State MN 's toughness come in handy against a physical conference schedule; it will pay dividends again in State. Mankato West also allows the third-fewest points in the entirety of Class AAA.
The Scarlets face Richfield March 31 at Chanhassen High School.
(3) Richfield
This one feels underseeded. The 15-4 back-to-back section champion Spartans are on fire right now coming off a 93-90 barnburner Section 3AAA final win over one-loss South St. Paul and boast wins over state entrant DeLaSalle and top-ten AAA team Columbia Heights. Richfield is led by star guard Lamar Grayson Lamar Grayson 6'0" | PG Richfield | 2021 State MN , who scored 37 against the Packers and has been held below 20 points just five times this season. Three more Spartans are in double figures: Jaden Wollmuth Jaden Wollmuth 6'5" | C Richfield | 2022 State MN (14.3 PPG), Ryan Miles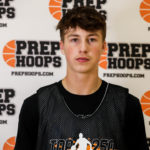 Ryan Miles 6'5" | SF Richfield | 2021 State MN (13.8 PPG) and Mitchell January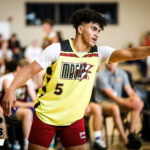 Mitchell January 6'1" | SG Richfield | 2022 State MN (10.7 PPG). Wollmuth is a force on the block. Miles is a slasher with great finishing ability and lateral quickness, and January is a charge magnet for the Richfield defense. They'll take on a defensive-minded Mankato West team in the first round which will be a great contrast of team strengths.
The Spartans play the Mankato West Scarlets March 31 at Chanhassen High School.
(4) Byron
Defeating Section 1AAA pillar Austin in the championship last week, the 17-2 Bears proved in the playoffs that their largely Class AA schedule wasn't going to stop them from making noise a class up. 6-foot-9 superathlete big man Ahjany Lee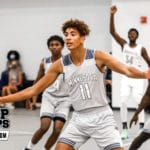 Ahjany Lee 6'11" | C Totino-Grace | 2022 State #145 Nation MN is snagging blue blood offers left and right while blocking all kinds of challenges in the paint and dunking over Hiawatha Valley defenders. Jakob Braaten Jakob Braaten 6'0" | PG Byron | 2021 State MN is the best guard you might not have heard about and he leads the offense with more than 20 PPG, including a 45-point performance back in February. Easton Hulke Easton Hulke 6'2" | SG Byron | 2021 State MN is committed to Bethany Lutheran next season and he's a perfect double-double level complement to Lee inside. Byron is outscoring opponents by 21 points per game this season and will have their hands full with Minnehaha. The matchup of Lee vs. Holmgren will be much-anticipated.
The Bears play Minnehaha Academy March 31 at Hastings High School.
North Division
(1) Alexandria
The 20-1 Cardinals have taken the Central Lakes Conference by storm this season, the only loss coming to Brainerd. They went 13-0 this year against Section 8AAA opponents, capping it off with a 58-40 decision over Sauk Rapdis-Rice in the section final. Senior small forward Colton Roderick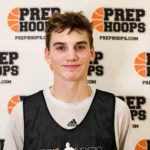 Colton Roderick 6'5" | SF Alexandria | 2021 State MN is a mismatch for any defender and is a steal for Bemidji State. Top football prospect Kristen Hoskins can blow by you at a fraction of a second's notice. Erik Hedstrom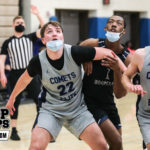 Erik Hedstrom 6'5" | SF Alexandria | 2022 State MN and Carter Steffensmeier both had big games against Sauk Rapids-Rice to help clinch the Cardinals' first State appearance since 2014. This team is experienced, hard-nosed on defense and they enjoy playing together.
Alexandria takes on fourth-seeded Monticello March 30 at St. Cloud Tech High School.
(2) DeLaSalle
Five losses is more than usual for the Islanders, but they've turned on the jets lately to hold another Section 6AAA trophy. DeLaSalle is paced by three top scorers in senior wing Cade Haskins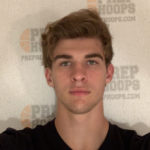 Cade Haskins 6'6" | SF DeLaSalle | 2021 State MN , sophomore speedster Nasir Whitlock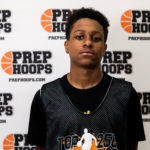 Nasir Whitlock 6'1" | PG DeLaSalle | 2023 State #292 Nation MN and do-it-all forward Evan Boyd Evan Boyd 6'2" | SG DeLaSalle | 2021 State MN . They don't have a ton of size or a true inside presence, but the sheer on-ball pressure the Islanders are known for is in top shape again. Boyd is a lanky and shrewd defender, guard Keijuan White Keijuan White 6'0" | SG DeLaSalle | 2021 State MN is a pest for opposing ballhandlers and freshman Casmir Chavis has impressed with his aggressiveness on both ends. Add in Amir Everett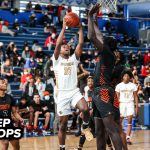 Amir Everett 6'0" | PG De La Salle | 2022 State MN and Randy McClendon and you've got a fearless group from The Island that has no unfamiliarity with the Target Center.
De plays third seed Hibbing March 31 at St. Cloud Tech High School.
(3) Hibbing
The Iron Range Conference and Section 7AAA champs are 16-3 and rolling behind star point guard Ayden McDonald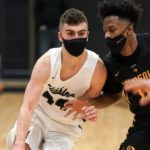 Ayden McDonald 6'4" | PG Hibbing | 2022 State MN , who recently racked up his 900th career assist. He's averaging 18 points, 12 assists, six rebounds and three steals per contest, which allows three other Bluejackets to be legitimate threats on offense. Mayson Brown Mayson Brown 6'1" | SG Hibbing | 2021 State MN is a senior who has plenty of big-game experience and puts up 15 PPG on 37 percent three-point shooting. Guard Tre Holmes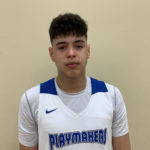 Tre Holmes 6'2" | SG Hibbing | 2021 State MN knocks down 41 percent of his threes and adds another 15 points, and big man Parker Maki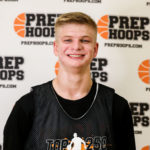 Parker Maki 6'6" | PF Hibbing | 2021 State MN is a 13-point, eight-rebound guy roughing it up inside. They knocked off top-seeded Princeton in the 7AAA final and will be eager for the challenge DeLaSalle poses.
Hibbing plays DeLaSalle March 31 at St. Cloud Tech High School.
(4) Monticello
The Magic won't tell you they're a Cinderella in the State Tournament, regardless of their section seed and record coming in. They are playing with confidence, swagger and complete control after knocking off #2 St. Francis, #3 Rocori and #1 Delano in that order to reach the regional quarterfinal. 5-foot-10 junior Carson Kolles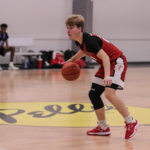 Carson Kolles 5'10" | PG Monticello | 2022 State MN had a huge game against Delano and is on fire as of late scoring 28.1 PPG in Monticello's last six contests. Wyatt Sawatzke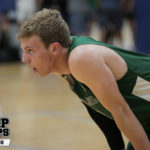 Wyatt Sawatzke 6'3" | SG Monticello | 2022 State MN and Gus Hangsleben are also in double figures, but it's the defensive scheming from head coach Bridge Tusler and execution by the entire rotation that has helped them get to this point — box-and-one, triangle-and-two, Monticello will throw everything at any opponent for an advantage. Their morale is sky-high right now.
The Magic take on Alexandria at St. Cloud Tech High School March 31.