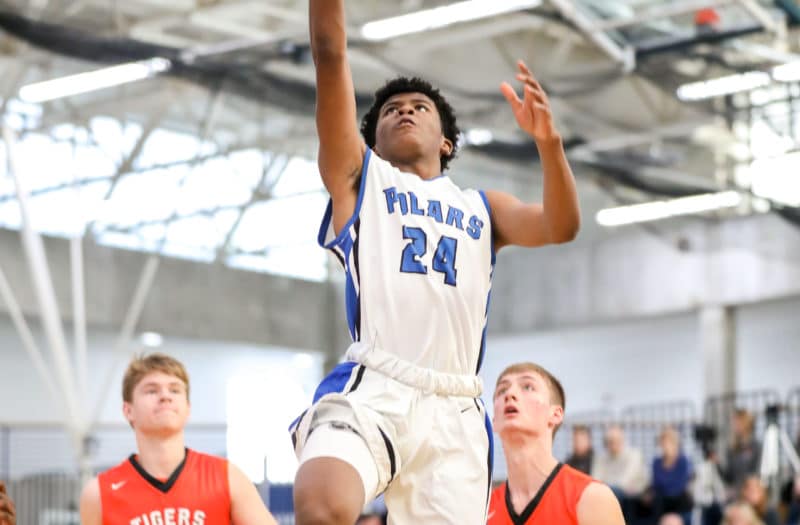 Posted On: 03/27/21 4:10 PM
We're down to eight teams in the deep-as-ever Class AA playoffs. Many have fallen… few have survived. Let's run through the field seed-by-seed and discuss what to expect from each team.
South Division
(1) Waseca
The 20-1 Bluejays buzzsawed their way through the Section 2AA bracket, defeating opponents by margins of 49, 43, 21 and 51 points. The senior trio of Andrew Morgan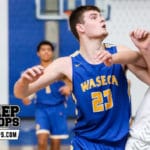 Andrew Morgan 6'9" | C Waseca | 2021 State #178 Nation MN , Ryan Dufault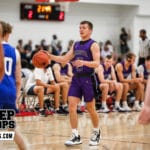 Ryan Dufault 6'0" | PG Waseca | 2021 State MN and Kyreese Willingham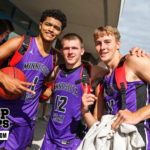 Kyreese Willingham 6'5" | SF Waseca | 2021 State MN is as good as any across all classes of Minnesota high school hoops. The 6-foot-9 NDSU-signed Morgan is a 20-10 level player, Dufault orchestrates the offense while getting his own and Willlingham is a bona fide slasher that can get hot from deep in a hurry. Let's not forget important starters Matt Seberson Matt Seberson 6'5" | PF Waseca | 2021 State MN and Zach Hoehn Zach Hoehn 6'2" | SG Waseca | 2021 MN , the latter of whom hit five three-pointers in the section final against Glencoe-Silver Lake. Waseca is the odds-on favorite in AA and a championship round against Minneapolis North (or even Caledonia) would be a game for the ages. The Bluejays score more than 80 PPG.
Waseca faces fourth-seeded Morris Area March 31 at Chanhassen High School.
(2) Caledonia
The Warriors have overcome injuries to their best players (including star guard Eli King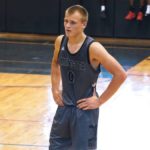 Eli King 6'3" | PG Caledonia | 2022 State #151 Nation MN who is out for the season) to emerge from Section 1AA victorious once again. A 21-1 record is really an undefeated season, the lone loss at the hands of Wisconsin's Onalaska. Austin Klug Austin Klug 6'4" | SG Caledonia | 2021 State MN among others has stepped up to lead the way and fought through injuries for Caledonia without King on the floor; he is joined by forward Sam Privet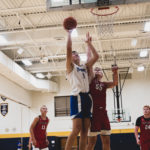 Sam Privet 6'9" | PF Caledonia | 2021 State MN and guards Jackson Kunelius and Jackson Koepke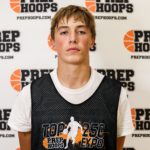 Jackson Koepke 6'2" | SG Caledonia | 2022 State MN to form a multi-faceted, balanced offensive attack that overwhelms teams with ball movement and efficiency. The Warriors outscore opponents 80-55 this season. Long live the candy stripes!
Caledonia faces the South's third seed St. Croix Prep at Rochester Mayo High School March 31.
(3) St. Croix Prep
The Lions are rolling through the Skyline Conference and Section 4AA with a 20-1 mark. It begins and ends with their excellent guard play — the duo of seniors Addison Metcalf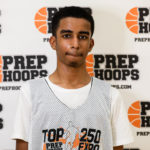 Addison Metcalf 6'3" | SF St. Croix Prep | 2021 State MN and Andrew Howard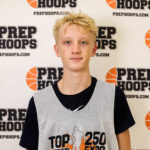 Andrew Howard 6'0" | SG St. Croix Prep | 2021 State MN combines for 41 points per game (nearly as many points as the Lions allow per game) and has big-moment experience from playing on SCP's legendary 2019-20 squad. Wing sharpshooter Teige Lethert Teige Lethert 6'4" | PF St. Croix Prep | 2021 State MN adds a dynamic offensive punch as well, scoring 11.2 points per game. They had very little trouble during the regular season and will face their toughest competition in the State Tournament, but have the firepower to hang with anyone.
SCP heads to Rochester Mayo High School March 31 to play Caledonia.
(4) Morris Area
The Section 3AA champions went 12-0 this season against section opponents and are 19-2 on the year. They defeated Pipestone Area in the 3AA final and took care of business before that. 6-foot-8 junior big Jackson Loge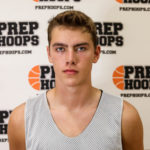 Jackson Loge 6'8" | C Morris Area | 2022 State MN is as dominant as any player in the Class AA field putting up 20-10 averages. Teams have tried to scheme against him, including box-and-ones with smaller players faceguarding, but the Tiger depth has risen to the occasion. Thomas Tiernan Thomas Tiernan 6'2" | PG Morris Area | 2022 State MN , Brandon Jergenson and Toby Gonnerman all score four or five buckets per game to balance things out. Morris Area has a tall order in their way with Waseca but the matchup between Morgan and Loge will be an excellent showcase of skilled big men.
The Tigers take on top-seeded Waseca at Chanhassen High School March 31.
North Division
(1) Minneapolis North
It's been full speed ahead for the 14-1 Polars all season. They are beating up opponents 77-46 on average, their one loss to Minnehaha Academy. Willie Wilson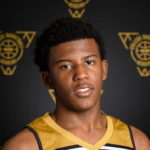 Willie Wilson 6'2" | PG Minneapolis North | 2022 State MN and Davon Townley Jr Davon Townley Jr 6'6" | PF Minneapolis North | 2021 State MN . provide a shifty inside out combination of 31 points per game and have the usual quick, aggressive and defensive-minded guards to support their efforts. North didn't just defeat Minneapolis City teams either; they knocked off big school powers Hopkins and DeLaSalle in a five-day span earlier this month. Superathletes Andre Gray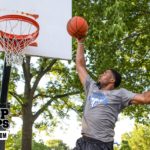 Andre Gray 6'3" | SG Minneapolis North | 2021 State MN , Meiko Anderson and Clifford Brown III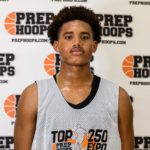 Clifford Brown III 6'2" | SG Minneapolis North | 2021 State MN have popped off this season in big moments as well. The Polars play so aggressive and fast which was an advantage throughout most of their Section 5AA run — can someone new keep up in the State Tournament?
Minneapolis North faces four seed Moose Lake-Willow River March 31 at Osseo High School.
(2) Annandale
The Cardinals commanded the Wright County West Conference this season and their only loss was to Glencoe-Silver Lake by a single point. They knocked off Section 6AA favorite Melrose 62-60 in an excellent section final. The monster frontcourt of Logan Purcell Logan Purcell 6'7" | C Annandale | 2021 State MN , Brady Spaulding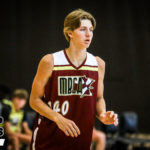 Brady Spaulding 6'6" | PF Annandale | 2022 State MN and Jordan Boltz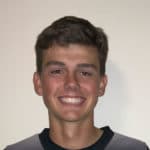 Jordan Boltz 6'6" | SF Annandale | 2021 State MN helped Annandale give up just 47 points a game while dominating the paint offensively as well. Purcell is a top football prospect and he works inside out with Boltz and Spaulding, the trio combining for more than 33 points per game. Leading the way from the perimeter is deadeye shooter Carson Gagnon Carson Gagnon 5'9" | PG Annandale | 2022 State MN at around 15 PPG. He's had two explosive 29-point games this season and can heat up quickly. The Cardinals are built to play any kind of style with their personnel, but would like to force the issue in the paint and be physical on both ends.
Annandale plays Fergus Falls March 30 in the 2/3 North game at Alexandria High School.
(3) Fergus Falls
It was a grueling season in Section 8AA with many teams competing that could reach the State Tournament. The Otters were the last team standing after defeating Perham 45-35 in the championship round. A physical Central Lakes Conference schedule gave them a meek 11-7 record entering the postseason, but Fergus Falls showed their toughness and are looking to raise a state banner as the northwest Minnesota representatives. Dominic Aguilar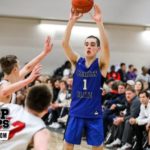 Dominic Aguilar 6'2" | SG Fergus Falls | 2021 State MN has stepped up to lead the Otters in scoring and as the floor general. Mason Aguilar has become a legit scoring option as well and 7-foot-1 Chance Fazio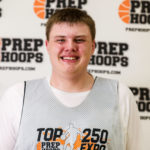 Chance Fazio 6'11" | C Fergus Falls | 2021 State MN 's recent return from injury adds a mean paint protection aspect to Fergus' gameplan. They're gritty and will look to match Annandale's size/skill combo in the first round.
The Otters play Annandale March 30 at Alexandria High School.
(4) Moose Lake-Willow River
At 18-3 on the season, the Rebels of Moose Lake-Willow River are headed to their second ever State Tournament (2005 was their first). They are as high-powered an offense as any, scoring 85.1 PPG which is good for first in Class AA. Brady Watrin Brady Watrin 6'4" | SF Moose Lake/Willow Lake | 2021 State MN , Mason Olson Mason Olson 6'0" | SG Moose Lake/Willow Lake | 2021 State MN and Logan Orvedahl can fill up the cup quickly. The Rebels outscore opponents by 28 points per game. They knocked off top-seeded Pequot Lakes for the Section 7AA title. If anyone can get up and down the court with Minneapolis North, it might be MLWR. Can they keep the ball out of the Polars' hands? We shall see.
The Rebels take on Minneapolis North March 31 at Osseo High School.