FIRST TEAM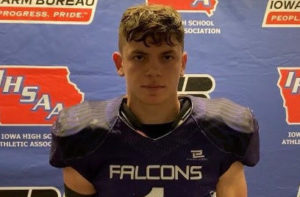 Player of the Year: Cooper DeJean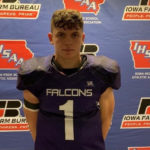 Cooper DeJean 6'2" | CG OABCIG | 2021 State IA , OABCIG (2021)
Stats: 25.9 points, 7.9 rebounds, 7.1 assists, 3.0 steals, 57.8 FG%, 39.5 3P%
DeJean's future is on the gridiron, but he put together one heck of a high school basketball career as well, stuffing the stat sheet on a nightly basis, providing some insane highlights with his posterizing dunks, and helping lead OABCIG to the best season in school history. The football All-American was dominant on the hardwood during all four years of his varsity career, finishing with 1,832 points, 657 rebounds, 419 assists, and 218 steals during his time as a Falcon.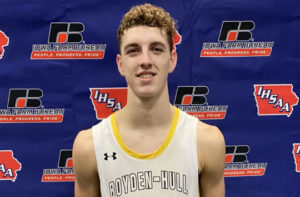 Tanner Te Slaa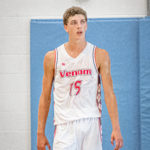 Tanner Te Slaa 6'5" | SF Boyden-Hull | 2022 State IA , Boyden-Hull (2022)
Stats: 21.5 points, 7.3 rebounds, 3.9 assists, 1.8 steals, 54.3 FG%, 38.6 3P%, 79.3 FT%
The future Division I wing put together another strong year for the Comets, leading them to an undefeated regular season and a runner-up finish in the class. The 6-5 wing can score from all three levels at a high clip, improved his ball-handling and playmaking, and makes an impact on the defensive end with his length.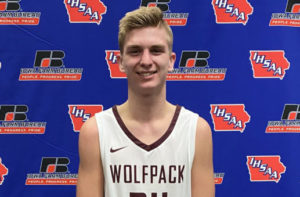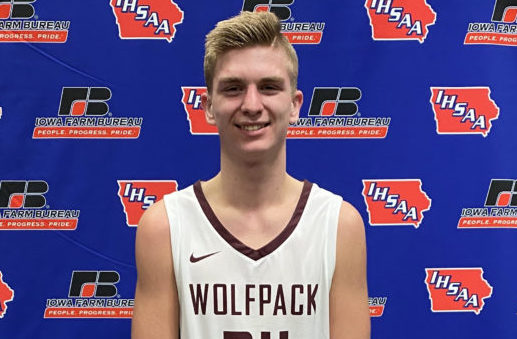 Ty Van Essen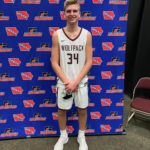 Ty Van Essen 6'4" | PF Western Christian | 2022 State IA , Western Christian (2022)
Stats: 16.9 points, 8.2 rebounds, 2.3 assists, 1.1 steals, 58.5 FG%, 55.4 3P%, 78.6 FT%
The 6-4 forward was the leader of the Wolfpack team that took home the 2A title for a record-setting 10th time. Van Essen had ridiculous shooting splits of 59-55-79 and was a matchup problem all year long with his ability to score inside and out at such an efficient clip.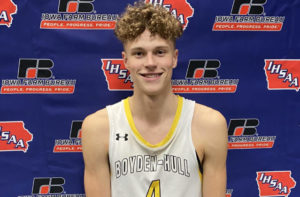 Marcus Kelderman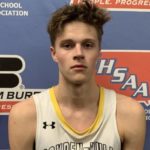 Marcus Kelderman 6'1" | SG Boyden-Hull | 2021 State IA , Boyden-Hull (2021)
Stats: 17.6 points, 6.4 rebounds, 3.0 assists, 1.8 steals, 56.0 FG%, 38.0 3P%, 71.1 FT%
A 6-0 senior guard, Kelderman had a really strong and efficient year as Robin to Te Slaa's Batman. The slashing guard has a smooth offensive game, using a quick first step to blow by defenders and set up his picturesque jumper. 
Camden Schroeder Camden Schroeder 6'5" | SF East Sac County | 2021 State IA , East Sac County (2021)
Stats: 22.4 points, 11.2 rebounds, 5.2 assists, 1.3 steals, 3.8 blocks, 55.7 FG%, 47.6 3P%, 75.9 FT%
The 6-5 combo forward put up some huge numbers with fantastic efficiency for the Raiders. He was 3rd in 2A in points per game, 2nd in rebounds per game, 11th in assists, and 2nd in blocks. That type of production deserves to be recognized.
SECOND TEAM
Jayden Mackie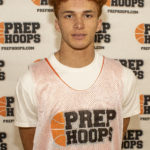 Jayden Mackie 6'2" | PG Aplington-Parkersburg | 2022 State IA , Aplington-Parkersburg (2022)
Stats: 14.4 points, 3.2 rebounds, 2.4 assists, 1.1 steals, 50.4 FG%, 42.0 3P%, 73.2 FT%
The athletic lead guard led a very balanced Falcons attack to the semifinals, and he was outstanding at the state tournament, averaging 27.5 points a game in their two games in Des Moines. He battled through an early-season injury that sapped some of his efficiency and effectiveness but was playing his best ball late in the year. He has committed to play at Upper Iowa.
Karson Sharar Karson Sharar 6'2" | SG Iowa Falls-Alden | 2021 State IA , Iowa Falls-Alden (2021)
Stats: 22.3 points, 6.3 rebounds, 2.1 assists, 1.8 steals
The Iowa football signee established himself early on as one of the state's top scoring threats, and he continued that throughout his four years as a Cadet. His ability to drop 35+ on any given night made Iowa Falls an extremely dangerous team.
Lucas Lorenzen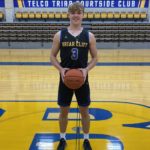 Lucas Lorenzen 6'4" | SF Okoboji | 2022 State IA , Okoboji (2022)
Stats: 23.6 points, 7.7 rebounds, 1.5 assists, 1.5 steals, 44.9 FG%, 41.8 3P%, 79.1 FT%
Had Lorenzen not been injured and missed 12 games, he likely would've been a first-teamer. The 6-4 junior forward can fill it up from all three levels and dominates the glass as well. He's primed to have a big summer.
Raydden Grobe Raydden Grobe 6'2" | SF AHSTW | 2022 State IA , AHSTW (2022)
Stats: 18.9 points, 5.2 rebounds, 2.5 assists, 1.8 steals, 1.1 blocks, 46.9 FG%
Grobe led a surprising AHSTW team in scoring and had some huge games for the Vikings, who return their top eight scorers next season and should be one of the best teams in 2A.
Zach Lutmer Zach Lutmer 6'1" | PG Central Lyon | 2023 State IA , Central Lyon (2023)
Stats: 20.4 points, 5.8 rebounds, 4.6 assists, 2.2 steals, 58.3 FG%, 45.2 3P%
The talented sophomore guard led a good Lions team in every major statistical category and was remarkably efficient in doing so, posting 58-45-69 shooting splits along the way. He's a good athlete who can fill it up from anywhere but also thrives on getting others involved.
THIRD TEAM
Zach Erwin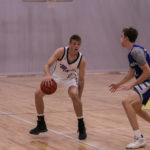 Zach Erwin 6'4" | SF Camanche | 2022 State IA , Camanche (2022)
Stats: 15.0 points, 6.3 rebounds, 3.5 assists, 2.0 steals, 1.3 blocks, 47.8 FG%, 70.3 FT%
Kyler Matthias Kyler Matthias 6'2" | CG Denver | 2021 State IA , Denver (2021)
Stats: 16.4 points, 3.8 rebounds, 2.4 assists, 1.9 steals, 47.0 FG%, 37.8 3P%, 73.4 FT%
Padraig Gallagher
Padraig Gallagher 6'5" | SF Beckman Catholic | 2023 State IA , Beckman Catholic (2023)
Stats: 13.6 points, 5.5 rebounds, 2.3 assists, 1.1 blocks, 50.7 FG%, 43.0 3P%, 75.0 FT%
Brennan Holder Brennan Holder 6'1" | SG South Central Calhoun | 2021 State IA , South Central Calhoun (2021)
Stats: 16.0 points, 5.6 rebounds, 2.9 assists, 2.1 steals, 48.0 FG%, 40.5 3P%, 79.7 FT%
Carter Harmsen, Mid-Prairie (2022)
Stats: 18.3 points, 6.9 rebounds, 2.5 assists, 1.1 steals, 45.0 FG%, 75.2 FT%
FOURTH TEAM
Dane Fuller Dane Fuller 5'10" | CG Dike-New Hartford | 2021 State IA , Dike-New Hartford (2021)
Grant Veenstra Grant Veenstra 6'2" | SF Des Moines Christian | 2021 State IA , Des Moines Christian (2021)
Caden Kirkman, Wilton (2023)
Creighton Morisch, Spirit Lake (2021)
Sid Schaaf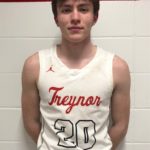 Sid Schaaf 5'11" | CG Treynor | 2021 State IA , Treynor (2021)
Honorable mentions: Carson Lienau, Jesup (2022); Brady Millikin Brady Millikin 6'0" | PG Pekin | 2021 State IA , Pekin (2021); Adam Witty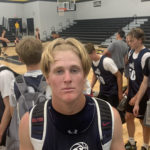 Adam Witty 6'2" | SF Des Moines Christian | 2022 State IA , Des Moines Christian (2022); Bo Clausen, Ridge View (2021); Noah Miller Noah Miller 5'11" | CG Forest City | 2021 State IA , Forest City (2021); Brayden Lund, AHSTW (2023); Kyle Sternberg, AHSTW (2023); Kole Johnson Kole Johnson 6'2" | PF North Fayette Valley | 2021 State IA , North Fayette Valley (2021); Jacob King Jacob King 5'10" | SG Oelwein | 2021 State IA , Oelwein (2021); Ashton Cook Ashton Cook 6'5" | SF Regina | 2021 State IA , Regina Catholic (2021); Cade Rohwer, Alta-Aurelia (2021); Jacob Hargens, Sioux Central (2023); Vance Katzfey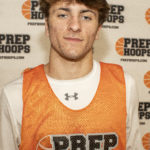 Vance Katzfey 6'3" | SG Boyden-Hull | 2022 State IA , Spirit Lake (2022); Landyn Van Kekerix, Rock Valley (2022); Landen Sullivan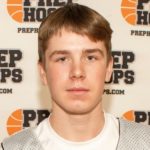 Landen Sullivan 5'10" | SG Dike-New Hartford | 2021 State IA , Dike-New Hartford (2021); Marvion Jackson Marvion Jackson 6'5" | PF West Burlington | 2021 State IA , West Burlington (2021)