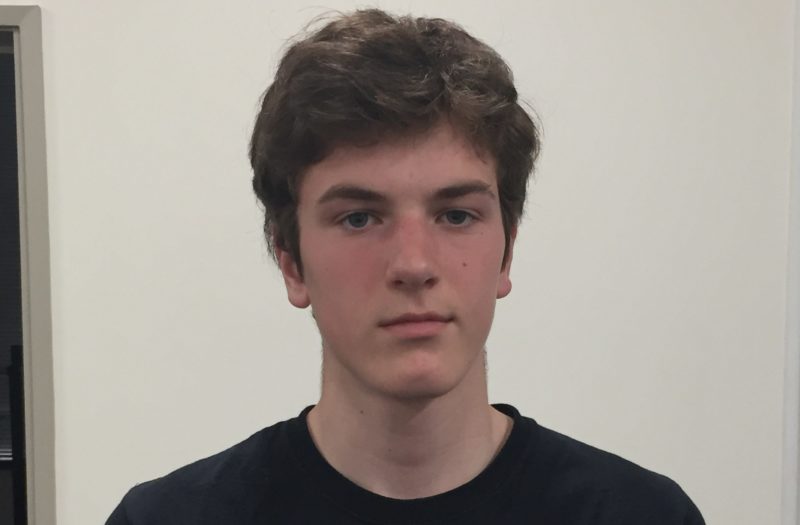 Posted On: 03/16/21 9:11 AM
 Coach Joe Callero (former 10 year, D1 head coach from Cal Poly) has now been focusing his coaching on high school point guards and has been offering two day mini-camps where he teaches the skills and mentality needed by high school point guards  to become successful at the collegiate level.
I stopped by a recent clinic and watched players learn to read defenses, make passes off the pick and roll, finish in transition, and ultimately play full court. This unique setting let me not only evaluate a prospects' physical ability but more importantly it gave me the chance to see how well prospects can learn and apply new concepts.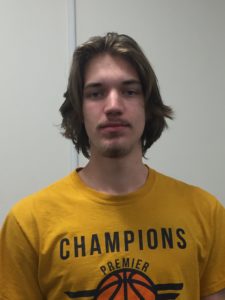 Michael Steimle 6-4 2021 Combo Guard Fife High School
While not a true point guard for his high school team, he has the physical tools to defend a point guard at the junior college level. Steimle is a bruising and physical defender. He will put his nose in a player's chest, give up his body from the help position, and out-muscled everybody in camp to win the  one-on-one competition. His strong hands and ability to finish above the rim with either hand made him standout on offense. He was very focused and showed tremendous coachability. With improved weak hand ball handling and three point shooting range he would be an NAIA/D2 Prospect.
Grayson Anderson 6-1 2021 Point Guard Snohomish High School
Anderson was one of the more vocal players at camp and being a verbal leader was a big focus on day one. Anderson showed good mental and physical endurance and is a player who is looking to be an impact newcomer for his varsity team this upcoming spring WIAA season. Anderson was unable to attend the second day.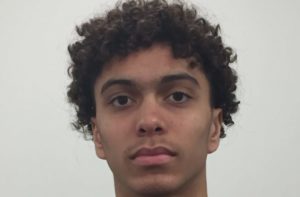 Tayom Sessoms 6-1 2022 Combo Guard West Seattle High School
Sessoms is new to Seattle. He moved in from Colorado where he played AAU for the Colorado Force. He definitely passes the "eye test"- meaning one look at him running and dribbling and with speed and confidence and it's easy to see he is a serious college prospect.  Sessoms plays hungry. He competes. He has strong legs and is a quick jumper. Defensively he needs to stay on the ground. He sees himself as a shot blocker and found himself falling for pump fakes and getting out of position. Offensively he can get past his own man with ease and then uses his good vision and decision making to make the correct pass. He throws accurate skip passes and throws a great throw-ahead pass. Despite getting his front tooth knocked out during day two, he was able to make it as a finalist in the one-on-one competition. His ball handling and outside shooting are slightly above average and it is an improvement in these two areas that will determine what level he will be recruited at.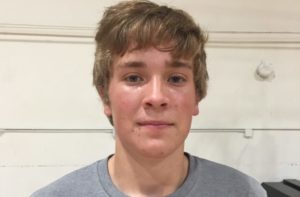 Kody Kasper 5-10 2022 Point Guard Tahoma High School
Kasper is a compact player- meaning he has no wasted motion on his jumper, pump fakes, drives or passes. He keeps the ball close to his body and is always under control. He is not slow-footed but moves with deliberate purpose. He stays very calm while being pressured and always seems to know he will be getting his defender to bite on a pump fake, over commit to a hesitation dribble or quarter spin and he will then take advantage. He plays smarter and under more control than the average high school point guard but at the next level he will need more pure speed. With increased range and quickness of release on his three point shot he would be a combo guard at the next level-even at 5-10- he is that crafty on offense and smart enough defensively to make up for his lack of length.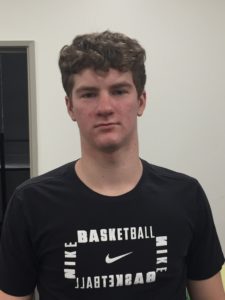 Drew Iverson 5-11 2022 Point Guard Rogers High School (Puyallup)
This kid is a coach's dream! Iverson possesses the purest of point guard traits of anybody in the camp. He is a terrific defender who is always in the right position and anticipates extremely well. He rarely fouls and uses his strong hands and wrists to get steals, deflections, and pick up loose balls. He is a very consistent outside shooter but has a pass first mentality. He will never be accused of being an over-dribbler but he does have a tight handle. He is a sturdy 5-11 and uses his body on screens, blocking out, and on help defense. He will need to maximize his physical ability to be an impact player at the next level but his IQ and savviness will have him running the show for a coach at the next level.
Tony Swendrowski 5-10 Combo Guard 2022 Mercer Island High School
Swendrowski has a great focus and awareness while playing but as a point guard he is not yet a catalyst. He always catches shot ready and has a relatively quick release. His slight frame looks like he is still growing and with some added length and range on his shot, he could develop into an effective combo-guard. 
Peyton Hanning 6-1 2022 Combo Guard Snohomish High School
The first thing to notice about Hanning is that he has a smooth stroke. Unfortunately, Hanning was unable to attend day two of the clinic and during day one of point guard training, the focus was not on shooting. Hanning was playing for his AAU team in a play-off game on Sunday which precluded him from getting a full evaluation. Hopefully I'll see him in action this spring or at the next Elite Point Guard training session and be able to see his beautiful stroke in action.
Braxton Dizon 5-9 2023 Point Guard Fife High School
Dizon is a sturdy and vocal point guard. He has good balance and vision and plays within himself. He was more focussed and assertive as a penetrator than he was as a shooter. Much of Dizon's value will be his ability to direct a team's offense. As he continues to add explosiveness, he will be able to more easily get separation and create space to make passing lanes easier for him to utilize. Defensively he is better at pressuring a ball handler right now than he is at providing help. As a point guard he must learn to value transition defense and being a safety as much as he values getting into his guy when he has the ball. For a 2023 point guard with a lot of varsity experience already, he is poised to make a jump onto some radar screens as a prospect.
Jackson Yoder 6-0 2023 Combo Guard Rogers High School (Puyallup)
Yoder has a real nice touch and soft shot that finds its way into the basket. He sees the floor well and is light on his feet. His quickness and agility are his biggest assets right now. He has room to add strength to his frame and is intent on improving. He showed great coachability and with continued focused effort he will be a player worth watching. Yoder has three seasons of high school ball ahead of him and his natural physical development will improve his chances to be an impactful high school player.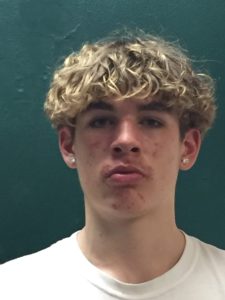 Dylan Jay 6-2 2024 Combo Guard Chelan High School (Central Washington Select)
Jay has great size, instinct and competitiveness. His ball handling is above average for his class and he uses a consistent shooting form to knock down 15-20 foot shots. He is an effective slasher and has a variety of finishes. He is a relentless worker on defense with a great motor. He is built to be a stopper with long legs and a huge wingspan. Much of his current success is based on his length, strength and aggressiveness. He responded well to verbal challenges with a yes coach attitude. He is going to be a good high school player and will be a college prospect. With continued work on reading defenses and understanding passing angles his stock will continue to rise.
Eli Nordling 5-11 Point Guard Sumner High School
Nordling is quite fearless for a player with a slight build. He is crafty around the basket with a good sense of when to use pump fakes, reverse lay-ins or to kick it back out. He reads defenses well and is a willing passer in transition. As he adds strength to frame and range to his jump shot he should become an intriguing prospect. He showed the ability to pick up concepts quickly and welcomed corrective feedback. 
Sam Waldow 5-11 Point Guard Glacier Peak High School
Waldow has a frame that looks to be about to go on a growth spurt. He is surprisingly springy for having such big feet and should he grow into his body, an improved level of athleticism is sure to follow. He sees and thinks the game well. With more shooting repetitions and ball handling practice, his movements will become more instinctual thus allowing him to operate offensively with greater confidence. He has enough of an understanding of the game and a good base of fundamentals to be poised for a rapid jump in talent.