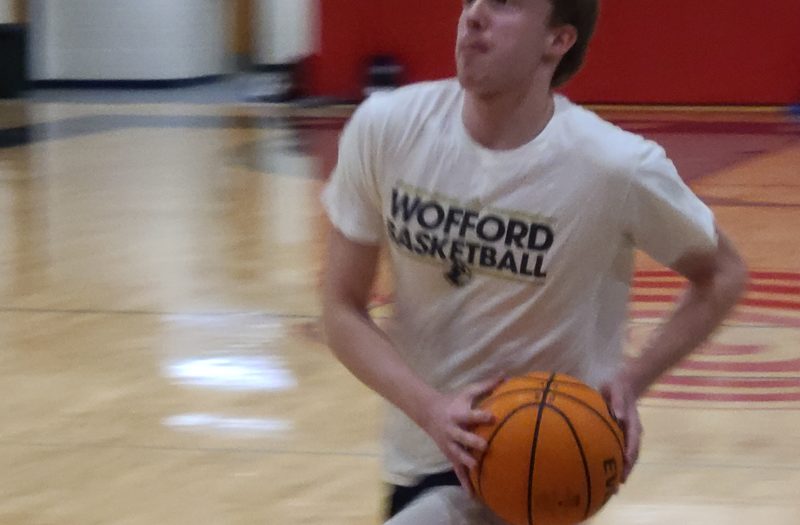 Posted On: 03/14/21 9:24 PM
It was a full-circle trip down memory lane for me when I dropped in on the Atlanta All-Stars 17U Friday night, returning to the club that essentially got me started covering the grassroots scene after fortuitously meeting then-Coach Jason Hayes during the 2019-2020 regular season.
Coach Hayes was there again bellowing out commands still, but the reigns belong to All-Star alum, former Samford player and former Alabama assistant Hamilton Bailey (assisted by All-Star alum and former Valdosta St player Josh Sparks), and by the way they run their workouts this talented roster has no choice but to get better and more prepared for the next level.
Here's a look at some standouts from the evening:
Oscar Lynch Oscar Lynch 6'6" | SF Pinecrest Academy | 2022 State GA , SF, Pinecrest
Lynch flew under the radar a bit last summer despite pretty good numbers and more than a few good performances, but it was this past regular season where the 6-6 forward showed his true mettle. He was at times dominant for the Paladins, but rarely was he off the state sheet enough to be accused of disappearing in big moments. He looked smooth and polished in looking for his offense, be it from out past the arc or his terrific dribble-drive game, and has all the tools of the classic small forward in today's market with a keen understanding of where to be and how to attack. He will be one of the true steals of the ATL-Metro for the team that puts in the work to come and see him.
Christian Drummer Christian Drummer 6'4" | CG Archer | 2022 State GA , CG, Archer
Always been enamored of Drummer's easy athleticism on display for the tigers, but after a really solid season in which he garnered a lot of praise from outlets all over town, he has the look of a player ready to take a major leap. He'll be asked to play a lot of PG for this club at a chiseled 6-4, and after watching his comfortable handle and quick burst past defenders it should be both a good fit and great chance to show that dimension to next-level recruiters. He knocked down more 3s as well, something the slasher has shown an ability to do but has;t been the focal point of his attack. A big summer will have his phone busy with messages.  
Chance Thacker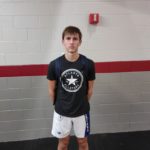 Chance Thacker 6'4" | SG Providence Christian | 2022 State GA , CG, Providence Christian
Among last summer's breakout performers, he did nothing to stop the momentum during Providence's terrific regular season. It may have ended earlier than they hoped, but Thacker was tremendous all season as he brimmed with confidence and took on more responsibility both with the ball and without. He's a full 6-4 now and nearly 200 lbs of muscle, and already was one of the ATL-Metro's toughest and best-drilled defenders. He'll look to pair with a lot of heady options across this roster and display his multi-level scoring talents, which will surely contribute to his mounting list of offers.
Eamonn Kenah, SF, St Pius (pictured above)
Any lover of old-school basketball, before it became a game dominated by the 3-point line or bullish rim-attacks would have loved watching Pius this past season. They're sound, wise, clever and extremely well-coached and it shows in their record over recent seasons. Kenah came off the bench in a senior-dominated rotation but showed me an awful lot Friday night both in the athleticism department as well as the overall skills section. He's quick off the bounce, has a pretty shot from range, and at 6-5 can tussle it up near the basket and has a fighter's mentality. Look out for this forward this summer.
Tony Carpio Tony Carpio 6'8" | PF Providence Christian | 2022 State GA , PF, Providence Christian
My first thoughts seeing Carpio in June of 2020 at that first workout with the All-Stars was that he was terrifically athletic but perhaps hadn't yet married it with the needed basketball acumen traits. Translation –  he was raw. Well, through an incredible amount of work both on his game and his body, he's transformed nearly a year later into one of the ATL-Metro's best big men, adding to his rebounding and rim-defending prowess an array of moves near the basket that make him as tough a guard as you'll find inside 8 feet. His speed and vertical are now integrated into the athlete's body to marry those items into a post force. He's one of my favorite risers in town, a tribute to what can be done when hard work and athletic ability come together into a molded product.
OTHERS TO WATCH: Blake Hadley Blake Hadley 6'7" | PF Pebblebrook | 2021 State GA (Unsigned 2021, Pebblebrook) JJ Hayes (Hilton Head Prep, SC), Kolbe Ashe (Hayesville, NC), Miles McClure (Franklin, NC)