Sectional play is over but we are still locked in for the State Playoffs. It is that time of year where we start looking ahead and previewing each and every Regional. Time to take a look at the pairings that make up the Class 1A Regionals. 
Regional 13: Triton
The Teams: Triton, Caston, Fremont, Kouts
Our Contenders: Kouts, Triton
Players To Watch: Cole Wireman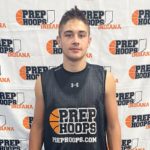 Cole Wireman 5'11" | PG Kouts | 2021 State IN (Kouts, 2021)
Prediction: If you wanted to make the argument for Kouts to be the far and away favorite, there is a case to be made. However, this does line up for a fun Triton vs. Kouts Regional Final where Triton could pull the upset. Kouts' upside is their depth. They are a senior-laden team with tons of depth and good size for a 1A group. That is tough to beat. Maybe, though, Triton's stout defense (43.2 ppg allowed) could keep the Kouts offense (76.5 ppg) in check. This is more of flip of a coin than you would think. The pick, though is still Kouts because of that depth.
Regional 14: Frankfort
The Teams: Cowan, Central Catholic, Seton Catholic, Southwood
Our Contenders: Cowan, Southwood, Central Catholic
Players To Watch: Clark Barrett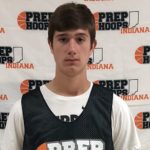 Clark Barrett 6'5" | SF Lafayette Central Catholic | 2022 State IN (LCC, 2022)
Prediction: Of all of the 1A Regionals, this is the most difficult to chose. We could have put Seton Catholic in the "Contenders" list but they are probably the least likely of the bunch to win but they still have a decent shot. Southwood is good but they are a one-man team with Carson Rich scoring 23.0 ppg. Cowan is a little more balanced as is Central Catholic. The key here is how aggressive teams are going to be. Will LCC be aggressive enough on the boards to keep 6'10 Riley Duncan Riley Duncan 6'10" | C Cowan | 2021 State IN in check? Will Southwood's Carson Rich be aggressive enough to win back-to-back games where scores 35% of his teams points? This is a legitimate toss-up. The pick here is probably Cowan. They have been tested enough, have a difference maker in size, and have been really good in the second half of the season. If they lose, it will be because of opposing guard-play. Every team here could get 25% chance.
Regional 15: Martinsville
The Teams: Southwestern-Shelbyville, Bethesda Christian, Ind. Tindley, Shakamak
Our Contenders: Indianapolis Tindley, Bethesda Christian
Players To Watch: Billy Brown Billy Brown 5'10" | PG Indianapolis Tindley | 2023 IN (Tindley, 2023)
Prediction: The pick here is Indianapolis Tindley. They, by the odds, might be the most likely to win their Regional in the entire state outside a couple. Tindley is a team with length, athleticism, and scoring ability. A team that Southwestern and Shakamak haven't played this season. Bethesda Christian is the one team that has played more teams similar to their style and have succeeded this season. Not sure they have enough to beat Tindley but they are the most likely to do it and should setup for a nice nightcap for a Regional Title.
Regional 16: Loogootee
The Teams: Barr-Reeve, Trinity Lutheran, Lanesville, Evansville Day
Our Contenders: Barr-Reeve, Lanesville, Evansville Day
Players To Watch: Curt Hopf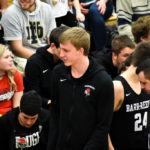 Curt Hopf 6'8" | PF Barr-Reeve | 2021 State IN (Barr-Reeve, 2021)
Prediction: I think everyone in the state expects Barr-Reeve to make it though this Regional. However, it isn't the easiest of paths. Lanesville and Day School have both been good this year and have their own ways of making teams pay. Day School isn't the biggest team but they have a bunch of guards that can really make shots and they will want to push the tempo a bit. That might be the most difficult matchup here because of their willingness to chuck it up from behind the arc which, if they get hot, could be tough to defend. If they are forced to drive, Barr-Reeve is so difficult to score against that it won't go well. Barr-Reeve should make it through but don't be surprised by any score that comes out of this Regional. Could be some interesting games.