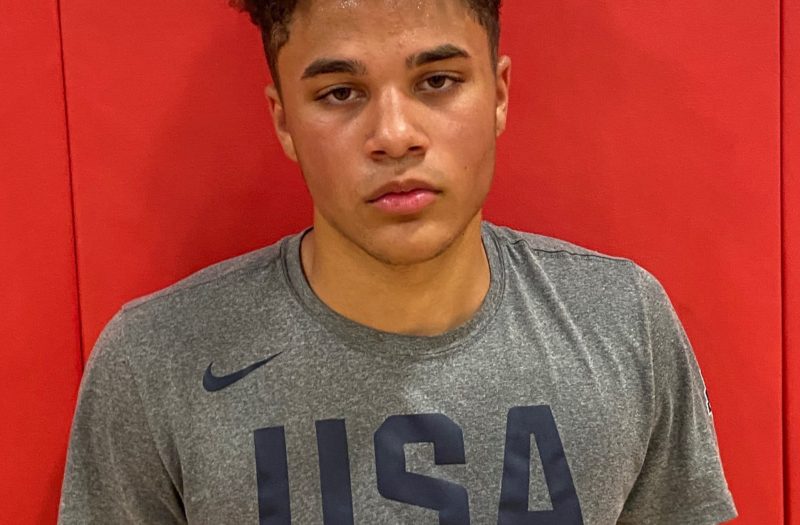 Posted On: 03/22/21 8:45 PM
Passing is a skill I love evaluating. There is the literal pass (when the ball is moved from one player's hands to a teammate's) and there are the many micro skills associated with the broader term of passing. The best passers usually have a good handle, helping them get into their passes cleaner, and they often utilize feints and hesitations to open up passing lanes which would otherwise not exist. I chose the 10 best passers I watched during this high school season, and below I expand upon what makes them such dangerous creators.
Chucky Hepburn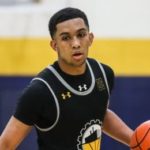 Chucky Hepburn 6'1" | PG Bellevue West | 2021 State #77 Nation NE Bellevue West 21'
The future Wisconsin Badger was the best play creator in Nebraska all year long. He gets downhill at an elite level in both isolation in and pick and roll situations. Once he reaches the paint, his reads are automatic. He has the quick pass to the strong side corner if that is where the help comes from, he has the bounce pass to the big man from all sorts of unique angles, and he has the weakside corner pass over the defense. He is the best at recognizing an advantage, and exploiting it quickly.
Danair Dempsey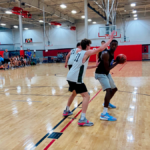 Danair Dempsey 6'6" | PF Papillion-LaVista South | 2021 State NE Papillion La Vista South 22'
Dempsey was excellent at reading the court, especially in transition scenarios. With the floor spread he is capable of improvising with the dribble with his eyes up, waiting for a teammate to pop open. You can see his athleticism on display in this clip, as he sprints the floor and creates an easy bucket:
Rylan Smith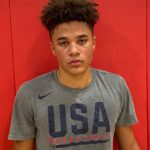 Rylan Smith 6'1" | PG Lincoln Southwest | 2023 State NE Lincoln Southwest 23'
The sophomore proved to be one of the best point guards in Nebraska regardless of class. Rylan does all the things before the pass which are required to create at the highest levels. Let's take a look at one assist from this season:
Rylan is covered by a good defender in Daniel Brocaille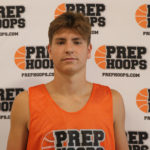 Daniel Brocaille 6'5" | SF Papillion-La Vista South | 2022 State NE , and he notices Brocaille playing high off the baseline. Before ever receiving the ball, Rylan knows this and is preparing to attack into space. He knows where the help will come from on his drive, and anticipates when he will need to deliver the pass, which he does off a live dribble. There was plenty more of that manipulation with the dribble throughout the season, which he used to open up passing lanes and show off some pretty passing.
AJ Rollins AJ Rollins 6'5" | PF Omaha Creighton Prep | 2021 State NE Creighton Prep 21'
Another big man who does an excellent job moving the ball is the well-rounded AJ Rollins AJ Rollins 6'5" | PF Omaha Creighton Prep | 2021 State NE . The 6'6″ senior is very comfortable with his back to the basket on offense. He is able to back down his defender in the post while scanning the full court in front of him. Creighton Prep is great at cutting, and Rollins is an integral part of rewarding that movement with his pocket passing and touch. 
Kaden Glynn Kaden Glynn 6'1" | SF Beatrice | 2021 State NE Beatrice 21'
Beatrice's run through the State Tournament ended with them raising the Class B trophy, and this allowed me to get a great look at their big passing guard, Kaden Glynn Kaden Glynn 6'1" | SF Beatrice | 2021 State NE . When Beatrice's offense grew stagnant, particularly against zone defense, Glynn provided energy and movement through his no-look passing and fakes. His size allows him to man-handle his defender a bit, and create lanes through sheer strength, but don't get it twisted, the big guy has the finesse and touch to go with it.
Cade Rice Cade Rice 6'0" | CG Norris | 2021 State NE Norris 21'
As a secondary ball-handler, Rice used his burst to get a step on defenders and then create from there. After getting blown out in the second round by Elkhorn, Norris is surely disappointed in their State Tournament showing. In that game, though, it was Rice's passing that ignited that team's offense and created open shots in that second half. On the season, he averaged nearly 5 assists per game, and that was without being the primary ball-handler.
Hunter Sallis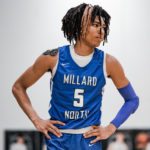 Hunter Sallis 6'4" | CG Millard North | 2021 State #8 Nation NE Millard North 21'
Hunter Sallis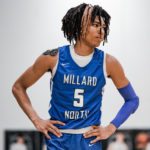 Hunter Sallis 6'4" | CG Millard North | 2021 State #8 Nation NE ' best passing moments are byproducts of his exceptional gravity as a scorer. His drives to the basket often draw multiple help defenders, and Sallis likes to commit to the shot for as long as possible before dropping it off to the open cutter. The threat of his elite midrange shooting had the same effect, and he found cutters with open lanes to the hoop when he drew two in the pick and roll. Passing is a part of his game which can improve the most, but he is still one of the state's best.
Saint Thomas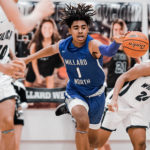 Saint Thomas 6'6" | CG Millard North | 2021 State NE Millard North 21'
Whenever Tyler Sandoval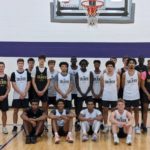 Tyler Sandoval 6'7" | PF Millard North | 2021 State NE or Jasen Green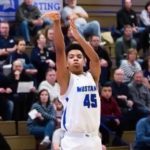 Jasen Green 6'7" | PF Millard North | 2022 State #168 Nation NE had carved out advantageous post position, Saint found the angle and delivered the dime.
He just needs a sliver of space to exploit with a pass. 
He is especially dangerous with the ball in his hands in transition. If the defense is not back and in position, Saint will exploit the lapse every time. He closed out Omaha Central in the Metro Holiday Tournament semi-finals in this way. 
Landon Pokorski Landon Pokorski 6'1" | PG Gretna | 2024 State NE Gretna 24'
The lone freshman on this list was the main creator for the Gretna Dragons this season. Pokorski thrives in pick and roll, and utilizes pace to create passing lanes as well as any player in the 2024 class. His passes to corner shooters are well-timed, and delivered on target. His size allows for tougher passes in traffic to be completed.
Joey Hylok Joey Hylok 6'2" | SG Papillion-LaVista | 2021 State NE Papillion La Vista 21'
The senior acted as the connective tissue of this Monarch team. His quick swings and pass fakes helped exploit gaps in the defense all year long, and he showed a special ability to feed the post. Whether the post was being fronted or played traditionally, Hylok was able to dial up the right angle and touch to drop it in the hands of his teammate.