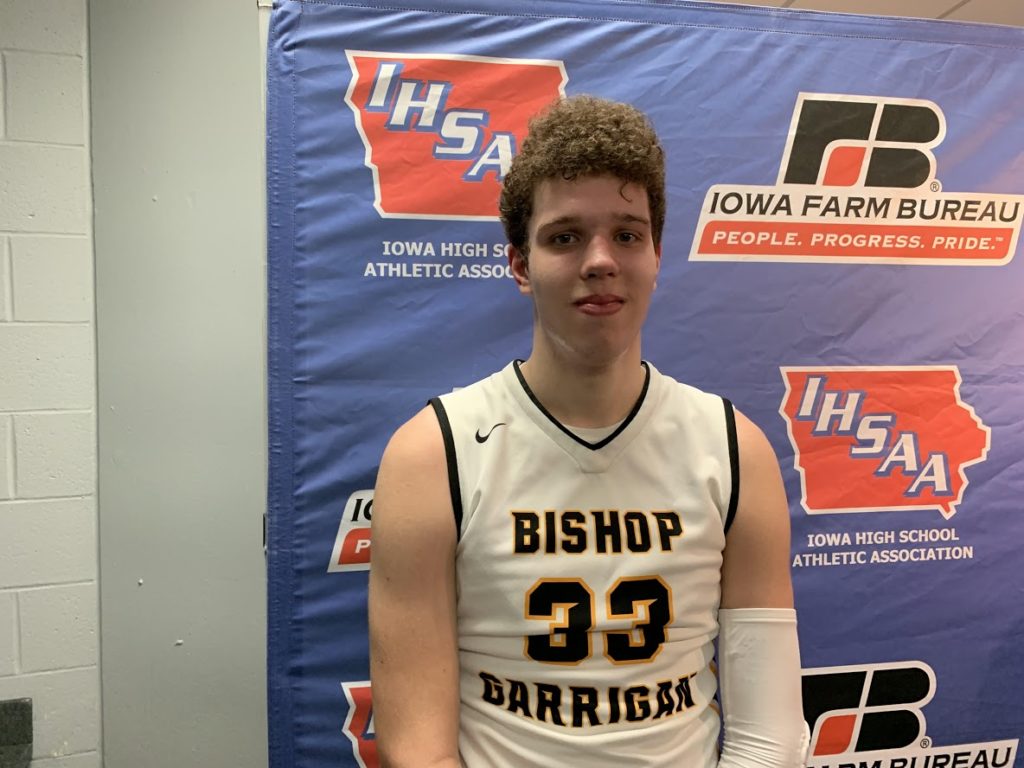 Posted On: 02/22/21 4:14 PM
As we are now into post-season basketball, we will take a look back at the top rebounders in classes 1A and 2A. 
Class 1A:
Sage Evans, SO (West Harrison): The 6'1" sophomore led the Hawkeyes in both points and rebounds. Starting every game, Evans brought in 334 rebounds, which comes out to 14.5 a game and the most rebounds in all four classes. At 6'1", it was common for Evans to out-heightened. The sophomore had a season-high 21 rebounds in a 69-60 win against West Monona early in the season. Just a sophomore, expect to see Evans at the top of the rebounds list for the next two seasons.
Angelo Winkel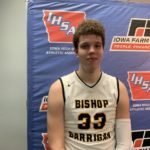 Angelo Winkel 6'9" | C Bishop Garrigan | 2021 State IA , SR (Bishop Garrigan): Winkel had a huge senior season. Winkel led the state in points and was second in rebounds behind Sage Evans. To add to an impressive season, he broke Bishop Garrigan's all-time scoring record and broke the school's single-season rebound record. The senior totaled 318 rebounds (13.8 rpg) and 663 points (28.8 ppg). Augustana is getting a very talented 6'9" forward who is skilled on both sides of the ball and has a very high basketball IQ.
Daniel Tobiloba Daniel Tobiloba 7'0" | C Grand View Christian | 2023 State IA , SO (Grand View Christian): The