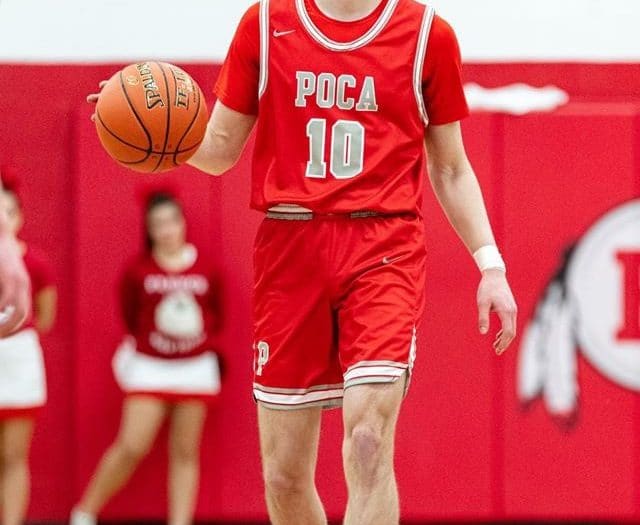 Posted On: 02/11/21 4:29 PM
The Kanawha Valley certainly has its fair share of top level recruits this year, which was topped over the weekend when Poca's Isaac McKneely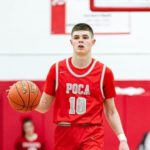 Isaac McKneely 6'4" | SG Poca | 2022 State #59 Nation WV committed to Virginia.
He isn't the only commit. Charleston Catholic's Aiden Satterfield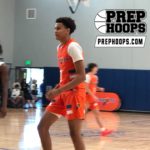 Aiden Satterfield 6'6" | SG Charleston Catholic | 2021 State WV has committed to Division 2 power West Liberty, McKneely's teammate, point guard Noah Rittinger Noah Rittinger 6'2" | PG Poca | 2021 State WV is starting to receive low Division 1 interest and George Washington's Mason Pinkett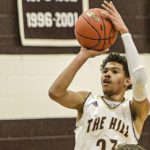 Mason Pinkett 6'2" | SG George Washington | 2021 State WV will soon join the discussion.
  Isaac McKneely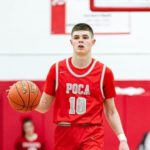 Isaac McKneely 6'4" | SG Poca | 2022 State #59 Nation WV , Poca, 6-4, Jr.
The only filling up faster than a stat sheet when Isaac McKneely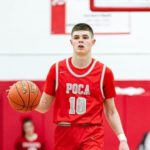 Isaac McKneely 6'4" | SG Poca | 2022 State #59 Nation WV is playing was the Poca junior's following on Twitter and Instagram.
The state's top recruit and a member of the top 100 in Prep Hoops Class of 2022 rankings on Saturday announced on social media that he has committed to the University of Virginia.
Despite having a Who's Who list of suitors, McKneely chose the Woos.
McKneely had close to 20 Division I offers, a list that was whittled down to eight prior to Thanksgiving.
Among the final eight were West Virginia, Kentucky, Louisville, Purdue, North Carolina, Indiana and Illinois.
In making the announcement via social media, McKneely said, "I've been recruited by many great schools and I'm so thankful for the opportunity. But in the end I can only choose one, and with that being said, I'm excited to announce that I'm officially committing to the University of Virginia.
McKneely, a 6-foot-4 combo guard, was the first 2022 recruit offered by Cavaliers' coach Tony Bennett, who made the offer Dec. 5. He was also the first commit from the 2022 class. He was able to make two visits to Virginia prior to the Covid-19 shutdown last March.
Last season McKneely averaged 22 points, had 71 3 pointers (shooting 45 percent from long distance) and he was 102-127 (80 percent) from the free throw line, including 32 of 35 in his final six games of the season.
McKneely scored in double figures in 23 of 24 games, had 15 games of 20 or more points, five games of over 30 points including a season-high 40 against Winfield.
In two seasons at Poca McKneely has 972 points.
After missing 17 games his sophomore year with a knee injury, Pinkett returned in a big way for the Patriots.
Possessing superior ball-handling abilities, the senior can get to the rum but also is skilled at knocking down tough jumpers.
Pinkett averaged 17.3 points per game last year for GW, which qualified for the state tournament with a victory over Princeton.
Pinkett also averaged 12.2 in 2018 when George Washington captured the Class AAA championship.
Pinkett is a versatile scorer, with 52 3s last season and he also averaged three assists per game.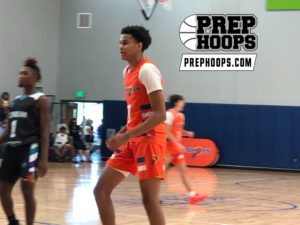 Aiden Satterfield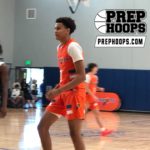 Aiden Satterfield 6'6" | SG Charleston Catholic | 2021 State WV , Charleston Catholic, 6-6, Sr.
Satterfield has the obvious size to play a big in Class A basketball, and even in Class AA, where the Irish will be this season as the state has a trial run at four classes.
Thing is, Satterfield is also anomaly in West Virginia, projecting as a 6-foot-6 two-guard. He found the perfect fit for his style when he committed to West Liberty last year.
Last season Satterfield, a first-team Class A player, averaged 19.8 points per game, with a majority of his points coming inside,where he shot 58.9 percent (129-219) and he made good when he got to the foul line, shooting 77 percent (57-74). He also added 27 3 pointers.
In one of the top upsets of the season, Satterfield led the Irish with 19 points in a stunning 70-64 victory against previously undefeated Cabell Midland. In that game Charleston Catholic overcame a 15-point deficit.
Noah Rittinger Noah Rittinger 6'2" | PG Poca | 2021 State WV , Poca, 6-3, Sr.
Rittinger is a pass-first point guard, who has traversed a trail from Teays Valley Christian, Huntington Prep and Buffalo. He only played at Teays Valley, starting as a freshman, before arriving at Poca last year.
He did carve a niche as a standout AAU performer that helped him gain early interest from Marshall and Idaho.
In a meantime, though, he missed nearly 18 months of high school basketball, well over a season, but came to the fore last year for the Dots, averaging 11.6 points, 4.3 assists and had 33 3-pointers, running the point for the 21-3 Dots. He shot over 54 percent from the field and the 3-point line and made 27 of 39 free throws.
On the season he had 15 double-figure games and 
Kolton Painter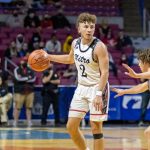 Kolton Painter 6'1" | CG Nitro | 2022 State WV , Nitro, 6-0, Jr.
Painter was one of the top scorers in the Kanawha Valley last season, averaging 22.2 points per game.
And he was consistent as a shooter, scoring in double figures in 22 of the Wildcats 23 games. Other than a six-point game against Poca, he had at least 15 points in every game. He started the season with three games over 20 points and ended the season with three games over 30 points, including a season-best 36 against Wayne in a sectional championship loss. He had five games of 30-plus points.
He shot 42 percent from the field, 36 percent from 3 and 75 percent from the free throw line.
The junior had 61 3 pointers (46.2 percent of his teams 3s) last year, and averaged 3.1 rebounds and 2.5 steals.
Jaimelle Claytor Jaimelle Claytor 6'4" | SG St. Albans | 2021 State WV , St. Albans, 6-4, Sr.
Claytor, a two-sport standout for the Red Dragons, had a big junior season and helped St. Albans to a huge Region 3 win over Woodrow Wilson – at the Raleigh County Armory Civic Center, a rarity – to earn a trip to the state tournament.
Of course the tournament was cancelled but that did not dampen the season of Claytor, who averaged 12.9 points and 6.9 rebounds of the 17-8 Red Dragons. He also had 58 assists and 41 steals.
Claytor made his mark getting to the basket – he had just eight 3s -and he did it well, with team bests of 104 field goals and 91 free throws made. He had 18 games where he scored in double figures – including seven of his final eight games and six straight to close the season. He also had three double-doubles. He had a season high 21 points twice (against George Washington in the section championship and against Hurricane) and he had a season-high 14 rebounds against Cabell Midland, one of four double-figure rebound games.He had at least seven rebounds in the final eight games of the season.
Claytor was an honorable mention all-state basketball player last winter and this past football season he was a second-team defensive utility player.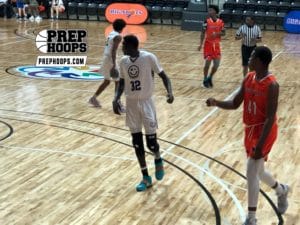 Joseph Udoh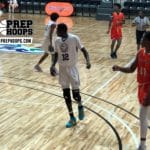 Joseph Udoh 6'9" | PF Sissonville | 2021 State WV , Nitro, 6-9, Sr.
A one-time basketball recruit with potential bigger than his 6-9 frame, Udoh has come to the fore in football, where his recruitment has really picked up steam after an honorable mention all-state season this fall.
If you've never seen a 6-9 defensive back return an interception it's something to see, and a major part of Udoh's game on the court, where his physicality aids his game on both ends.
Udoh transferred to Nitro over the summer after playing last winter at Sissonville, where he averaged 15.4 points. He flashed the skill to get to the basket but was also a force on the defensive end where he was named a member of the Charleston Gazette's all-valley defensive team.
Zion Suddeth Zion Suddeth 6'1" | CG Charleston Catholic | 2021 State WV , Charleston Catholic, 6-2, Sr.
Suddeth is one of the top defenders in the Kanawha Valley, and maybe the state, as evidenced by his player on Chandler Schmidt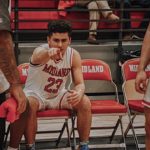 Chandler Schmidt 6'1" | CG Cabell Midland | 2022 State WV in the aforementioned victory against Cabell Midland. He held Schmidt scoreless in the second half.
If you need more consider he is the all-time leader in steals at Charleston Catholic with 240.
That is largely why his offense exploits are largely overshadowed. But the Irish senior is coming off a season where he averaged 14.8 points, 4.0 rebounds, 2.9 assists, 2.4 steals and had a team-best 12 blocks. He shot 50.4 percent from the field, including 61 percent from inside the arc (94-154) and 77.3 from the free throw line (58-75).