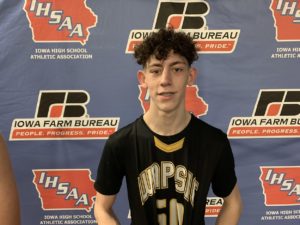 1A #5 Wapsie Valley (12-3) at 2A #6 Denver (15-3)
Wapsie Valley won the first meeting, almost a month ago, 75-61. This is a key game in the NICL East race, as Dike-New Hartford currently leads the division with an 11-2 mark, followed by Denver at 10-2, Aplington-Parkersburg 11-3 and Wapsie Valley 9-3. The Warriors need to win here and complete the sweep. They're led by their veteran backcourt of seniors Blayde Bellis Blayde Bellis 5'9" | PG Wapsie Valley | 2021 State IA (11.9) and Kobe Risse Kobe Risse 6'0" | PG Wapsie Valley | 2021 State IA (10.1), both four-year starters and calming presences in the backcourt. They combine to dish out 9.3 assists a game and are both capable shooting threats as well. Junior wing Gunner Meyer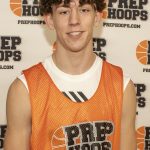 Gunner Meyer 6'5" | SF Wapsie Valley | 2022 State IA (12.3) has shaken off a slow start to the year and really started to emerge as a go-to threat on the wing, while sophomore big Mason Harter Mason Harter 6'6" | PF Wapsie Valley | 2023 State IA (11.0, 10.1 rebounds) is an efficient scorer and rebounder in the paint. 
While Wapsie can beat teams inside and out, Denver has a much more guard-oriented attack, with four guards averaging in double-figures, and another just outside. The Cyclones are led by their "Big Three" of Isaac Besh Isaac Besh 5'10" | CG Denver | 2021 State IA (14.9), Bryce Phelps Bryce Phelps 6'2" | PG Denver | 2021 State IA (16.9) and Kyler Matthias Kyler Matthias 6'2" | CG Denver | 2021 State IA (17.0), all four-year varsity starters. Caylor Hoffer Caylor Hoffer 5'11" | SG Denver | 2022 State IA (11.4, 40.0 3P%) is the team's top perimeter shooter and Will Curtis (9.9) is a solid ball-handler who can also get to the bucket like the other three guards. This is a group that thrives on drive-and-kick. They shot just 6-26 from 3 in the first meeting. That number clearly needs to improve in a big way if they want to split this season series.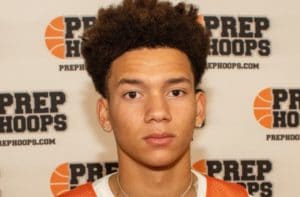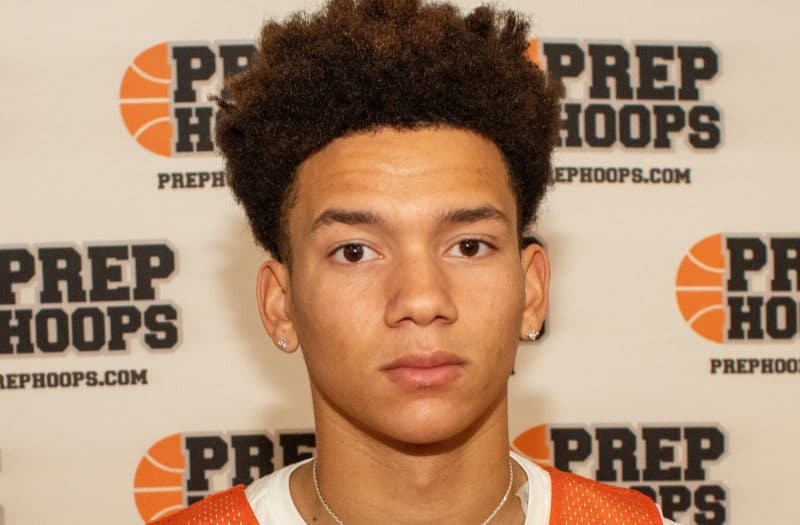 New London (13-4) at Notre Dame (11-5)
Notre Dame won the first meeting between these teams, 75-71, back on January 5. If the Nikes want to have any chance to making up ground in the SEISC South race, they'll need to complete the sweep. They enter this game with four conference losses, while New London has just two. They're led by senior forward Josh Smith (16.8, 8.2 rebounds) and guard Matt Johnson (15.3, 45.2 3P%). Smith was particularly good in the first meeting, going off for 19 points and 8 rebounds.
New London has one of the best young duos in the state in sophomores Blaise Porter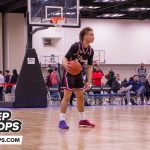 Blaise Porter 6'1" | PG New London | 2023 State #298 Nation IA (21.8) and Kade Benjamin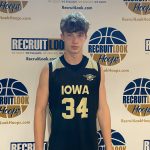 Kade Benjamin 6'6" | PF New London | 2023 State IA (18.8, 8.8 rebounds, 2.9 blocks). Junior forward Devin Swanson (11.2) and junior guard Camden Kasel (8.8) give the Tigers a few other scoring options, but this team goes as Porter and Benjamin go. Porter scored 25 points in the first meeting, but shot just 6-17 from the floor, well below his season averages. Benjamin added 19 points and 9 rebounds. The Tigers have the two most talented players on the floor, and if Porter, who holds a Division I offer from Bryant,  can be a bit more efficient, they should get revenge for the earlier loss. 
Unity Christian (12-5) at Rock Valley (13-4)
This is a solid non-conference game between a pair of quality 2A teams in northwest Iowa. Unity enters on a six-game winning streak that includes solid wins over Spirit Lake and St. Mary's, Remsen. The Knights are led by efficient senior wing Clayton Bosma (13.8), who is scoring at a 60.3% clip and 44.4% from 3. He leads a balance attack that has seven other players averaging between 3.5 and 8.8 points a game. This is a group that attacks the offensive glass hard, pulling down 12.6 offensive boards a game, led by junior Bo Byl (8.8).
Rock Valley entered the season highly ranked by us, but they stubbed their toes early, going 2-2 in their first four games. They're playing really good basketball now, winning 11 of their last 13, with both losses coming by a single point – to a Spirit Lake team that has been ranked for a good chunk of the season, and #1 Boyden-Hull in overtime. The Rockets are led by a pair of junior guards, Bryson Van Grootheest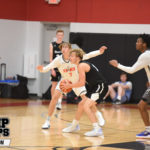 Bryson Van Grootheest 6'0" | CG Rock Valley | 2022 State IA (16.1) and Landyn Van Kekerix (16.5). They recently got junior big man Sam Remmerde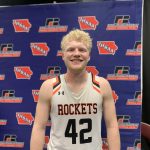 Sam Remmerde 6'3" | PF Rock Valley | 2022 State IA (8.3) back from injury, which is key for them, as he provides some needed size and rim protection for this group. This is a young group that is going to be among the best teams in 2A next year, and they're going to be an extremely tough team to beat in the postseason now that they're back to full-health. 
Keota (16-1) at Wapello (13-2)
This is a great, late non-conference contest for a pair of 1A teams with big postseason aspirations. They're both strong on the defensive end, as Keota allows 41.4 points a game, and Wapello 40.4. Keota's lone loss came to a very good Montezuma team. The Eagles are led by a pair of senior guards, Luke Hammen (16.3) and Carson Sprouse (15.7), who are a threat to score 25+ on any given night. Hammen is a great shooter (41.7 3P%) while Sprouse is a solid all-around scorer. Brady Duwa (9.1) and Bryce Greiner (7.6) are solid role players as well.
Wapello junior guard Maddox Griffin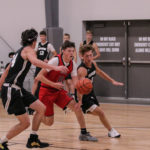 Maddox Griffin 6'3" | PG Wapello | 2022 State IA (17.6, 7.0 rebounds, 7.5 assists, 4.1 steals) will be the best player on the floor, an athletic, stat-sheet stuffer. Trenton Murray (11.9) is a good perimeter shooter, while senior forward Caden Thomas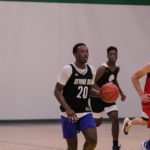 Caden Thomas 6'5" | PF Wapello | 2021 State IA (11.3. 6.6 rebounds) is a big presence in the paint. If Griffin can have a big day, Wapello should come away with the home win. Either way, this game will benefit both teams as they prepare for the playoffs.