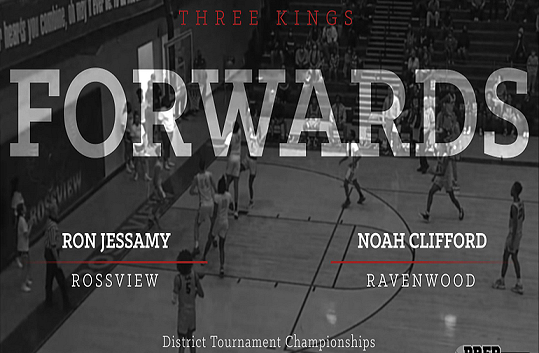 Posted On: 02/23/21 7:54 PM
Read about the stellar forwards from three District Tournament Championship Games.
Franklin (59) -Ravenwood (53)
Cane Ridge (40) – Hillsboro (37)
Northeast (59) – Rossview (56) OT
(Ravenwood) – Noah was the most productive Raptor through a spirited 26-26 first half.  He managed double-figures before the break.  
Ronald Jessamy (Rossview) – RJ is doing things nobody else in Clarksville can do.  In a full-speed break, retreating back underneath his own rim, Jessamy pinned Jalen Hooks Jalen Hooks 6'4" | SF Clarksville Northeast | 2021 State TN ' layup to the backboard.  Hooks is an athlete with grace and height and Jessamy chumped him with a grown-man block.  
Matthew Thurman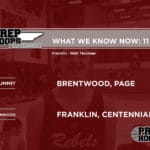 Matthew Thurman 6'7" | PF Franklin | 2021 State TN (Franklin) – Thurman was not dominant with his scoring, but he still found a way to dominate the lane…passing.  Thurman's post looks to Aidan Smylie Aidan Smylie 6'3" | SG Franklin | 2021 State TN specifically glittered.  Thurman plays with a soft touch and a strong base.  But RHS manned him up quite well all night.  Thurman and Franklin's post success needed innovation. Credit Thurman for figuring out a solution.
Jake Mulder (Ravenwood) – Mulder leaned on Franklin's big man, Matt Thurman, with all the weight he had to lean with.  Thurman is a difficult mark because he can do so many things well: dribble, shoot, pass, score, rebound.  Mulder played him very, very well.  The body didn't wear Thurman down, but it did appear to dissuade him from dipping under for layup attempts.  
Mason Jones (Franklin) – Mason played well, in a role that gets very little attention, "big dude."  Jones devotes himself to football and trains his body appropriately.  Because he is "football-built" he often lacks the basketball grace of Thurman.  That is not to diminish his contributions though.  Wednesday, Jones slammed up against countless Raptors on the defensive end.  He provided strength and helped create space for FHS to operate on offense.  
Jalen Hooks Jalen Hooks 6'4" | SF Clarksville Northeast | 2021 State TN (Northeast) – Jalen Hooks Jalen Hooks 6'4" | SF Clarksville Northeast | 2021 State TN was silky in the lane and ran the floor constantly.  He did miss a disturbing amount of late-game free throws.  In fact, he missed his last two, either one of them would have locked the game up for the Eagles in overtime.  They did win, but those are crucial opportunities that could cost a team their season.  Hooks is a workhorse on the glass and extremely unselfish every game out.
District Tournament Champions
Franklin*
Northeast
Cane Ridge*
* Regular Season Champions too
Franklin
#1 Taylor Spierto* (2021)
#4  Reed Kemp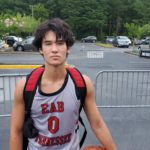 Reed Kemp 6'0" | PG Franklin | 2021 State TN * (2021)
#5  Aidan Smylie Aidan Smylie 6'3" | SG Franklin | 2021 State TN * (2021)
#10  Connor Beavon Connor Beavon 6'3" | SG Franklin | 2021 State TN * (2021)
#32 Matt Thurman* (2022)
#35 Mason Jones (2022)
Ravenwood
#1 Matthew Williams* (2022)
#4 Molette* (2022)
#5 Nick Deng Nick Deng 6'2" | PG Ravenwood | 2021 State TN * (2021)
#10 Andrew Lamuno* (2022)
#14 Owen Grismore (2021)
#15 Ben Bonga Ben Bonga 6'2" | SF Ravenwood | 2021 State TN * (2021)
#21 Ethan Dills (2021)
#23 Connor English (2021)
#25 Jake Mulder* (2022)
#44 * (2022)
Cane Ridge
#4 Caleb Wilson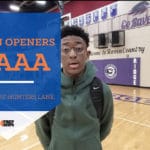 Caleb Wilson 6'3" | CG Cane Ridge | 2021 State TN *
#10 Ryan Oliver*
#14 Chris Hillsman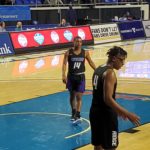 Chris Hillsman 5'5" | PG Cane Ridge | 2021 State TN *
#24 Brandon Miller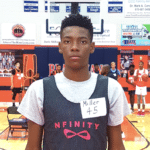 Brandon Miller 6'8" | SF Cane Ridge | 2022 State #18 Nation TN *
#33 Nijal Turner*
Hillsboro
#1 J.P. Pegues*
#3 Johnson*
#4 Herron*
#5 Jalen Macon Jalen Macon 6'5" | SG Hillsboro | 2021 TN * (2021)
#15 Tehlor Buford Tehlor Buford 6'2" | SG Hillsboro | 2021 State TN *
Northeast
#0  Jaylan Miller Jaylan Miller 6'0" | PG Clarksville Northeast | 2021 State TN * (2021)
#1  Keaton Allen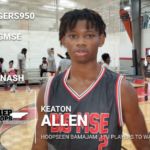 Keaton Allen 6'3" | SF Northeast | 2021 State TN * (2021)
#2  Marcus Averhart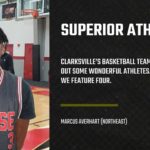 Marcus Averhart 6'2" | CG Clarksville Northeast | 2021 State TN * (2021)
Isaiah Farrior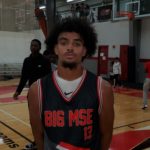 Isaiah Farrior 6'5" | SG Clarksville Northeast | 2021 State TN * (2021)
#23  Jalen Hooks Jalen Hooks 6'4" | SF Clarksville Northeast | 2021 State TN * (2021)