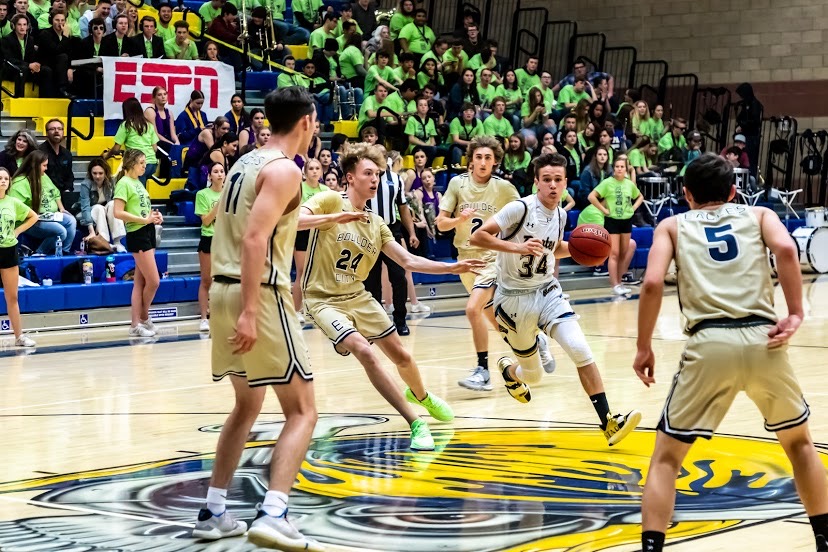 Posted On: 02/11/21 11:57 AM
The Southern Utah showcase takes place on February 13th in Cedar City, Utah. The event features four talented club teams from the 3A division. In this article, we take a look at some of our most intriguing players from the event. 
Peyton Neilson Peyton Neilson 6'1" | PG Moapa Valley | 2022 State NV 6'1 SG MV Ball Brothers 2022 - I'm intrigued by Neilson as a shooter both on film and in the boxscore. He has good form and displays a solid release, and last season he shot nearly 38% from behind the line. He also showed a knack for having big scoring games, evident by a 21 point outburst against Spring Mountain. 
Traxton Phillps 5'6 PG Lincoln Co 2023 - Good time to get a look at young players. Phillips was on the varsity at LC last season. I'm intrigued to see his physical growth, after almost a full year of limited basketball. 
Ty Torrelady Ty Torrelady PG Lincoln | 2022 NV 6'0 SG Lincoln Co 2022 - A scrappy player who saw minutes as a freshman. Although only averaging 2ppg he had a high game of 9 against Adelson. I'm interested to see how he scores the ball, and if he has improved his shooting over the past year. 
Peyton Neilson Peyton Neilson 6'1" | PG Moapa Valley | 2022 State NV 6'1 SG MV Ball Brothers 2022 - I'm intrigued by Neilson as a shooter both on film and in the boxscore. He has good form and displays a solid release, and last season he shot nearly 38% from behind the line. He also showed a knack for having big scoring games, evident by a 21 point outburst against Spring Mountain.  Traxton Phillps 5'6 PG Lincoln Co 2023 - Good time to get a look at young players. Phillips was on the varsity at LC last season. I'm intrigued to see his physical growth, after almost a full year of limited basketball.  Ty Torrelady Ty Torrelady PG Lincoln | 2022 NV 6'0 SG Lincoln Co 2022 - A scrappy player who saw minutes as a freshman. Although only averaging 2ppg he had a high game of 9 against Adelson. I'm interested to see how he scores the ball, and if he has improved his shooting over the past year.  Ben Jolley Ben Jolley 6'1" | PF Moapa Valley | 2022 NV 6'1 PF MV Ball Brothers 2022 - Jolley got into 16 games as a freshman. The rugged forward doesn't shoot 3's but was is able to scrap for boards. He had an 8 point game his sophomore year, so I'm intrigued to see how he finds ways to score.  Lucas Walker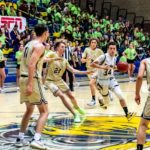 Lucas Walker 5'11" | PG Moapa Valley | 2021 State NV 5'11 PG MV Ball Brothers 2021 (featured image) - Intrigued to see Walker's skills on display. A talented scorer and distributor, with the numbers to back it up. I'm interested to see if he stands out amongst his peers. This event features teams from the similar divisions, will he emerge as a standout player?  Follow Prep Hoops