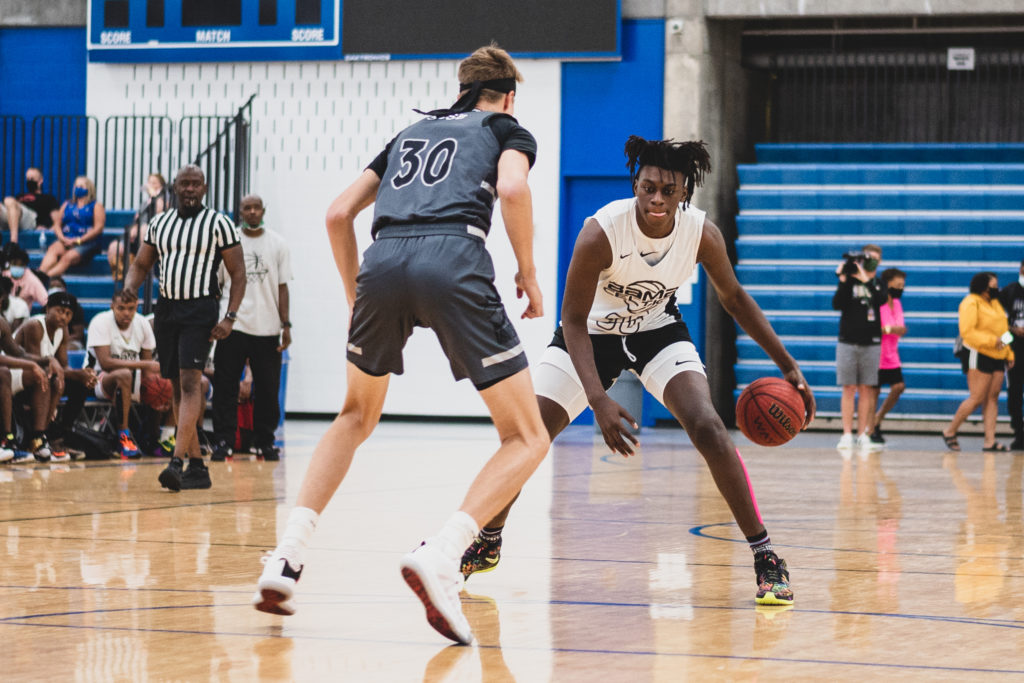 Posted On: 02/10/21 12:11 PM
This has been a long season of what may not have happened due to Covid-19. But we must applaud the efforts of the school system to keep this basketball season alive. These players have played elite all season and are ready to show more in the postseason. For some, this will be the last chance to leave a mark, and as for the others, a chance to give them a taste of next season!
A list of players to watch in the postseason in no particular order.
Rayven Turner, 6'6 G, Mountain Brook C/O 2021: My first impression of Turner is that he looks to attack the basket more than anything. He has a great dribble-drive on the attack; no player has been able to stop him all year. Turner has a clean jump shot and is consistent from the three. He's very aggressive on defense, as is the entire Mountain Brook Squad. This team Will surely make some noise in this year's playoffs.
JD Davison JD Davison 6'3" | PG Calhoun | 2021 State #10 Nation AL , 6'3 PG/SG, Calhoun C/O 2021: Davison had dominated this season. He scored a season-high 57pts earlier this year. He has proved no doubt why he's the #1 player in the state. He put up big numbers for his final regular-season game, and I can only imagine how hard he will go heading into the playoffs. Next year Davison will be joining the Elite Alabama Crimson Tide, but not before giving his greatness in the playoffs. He is by far the best player to watch in the postseason!
Rylan Houck Rylan Houck 6'5" | SF Oxford | 2022 State #NA Nation AL , 6'4 PF, Oxford C/O 2022: If you're looking for a player who can do everything, don't look farther than Rylan. There has not been a flaw in this kid's game all season. Excellent shooting, consistent rebounding, and he even showed top skills with his post-game. Leaving him just an inch of space for a shoot is dangerous. He will not hesitate on pulling up in a defender's face. I'm sure no player will be able to stop him once he gets going.
Hunter Ivy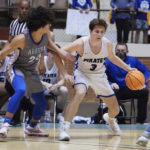 Hunter Ivy 6'3" | SG Fairhope | 2022 State #NA Nation AL , 6'3 SG/G/SF, Fairhope C/O 2022: He's handled business all season, ending it off with a 24-1 record. Watching this kid play this year has been sensational! Watching his game get even better was remarkable. His ability to score with ease and aggressive defense has made him a threat for the postseason. Probably has one of the best pull-up midrange shots I have seen thus far. Only being a junior, I expect him to make a massive impact in the playoffs.
Keshawn Murphy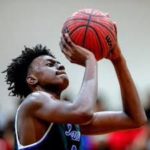 Keshawn Murphy 6'10" | SF Ramsay | 2021 State #152 Nation AL , 6'10 PF/C Ramsey C/O 2021: After going viral last month with his monstrous jam, Keshawn has proven why he was highly ranked this year. He brings dominance back to the center position and why it is a mistake to contest him in the paint. Also can step outside the paint with the pull-up jumper. Keshawn will be taking his talents to Mississippi State next season. So, I'm sure he will be ready to bring the house down yet again in the postseason.
Will Shaver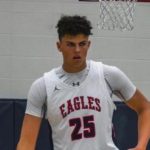 Will Shaver 6'10" | C Oak Mountain | 2022 State #130 Nation AL , 6'11 C, Oak Mountain C/O 2022: Shaver has come up big for his team this season. His incredible scoring ability in the paint. He has an excellent vision of finding an open teammate, very effective with the pick and roll. Some center/forwards have a hard time understanding the role of a big man, but not Shaver. He uses his size, and boy does he know how to do that. He Has great rebounding skills. If a player does not box this kid out, it will be a long night; he can most definitely dominate with getting the offensive rebound. He will be a problem in the postseason!