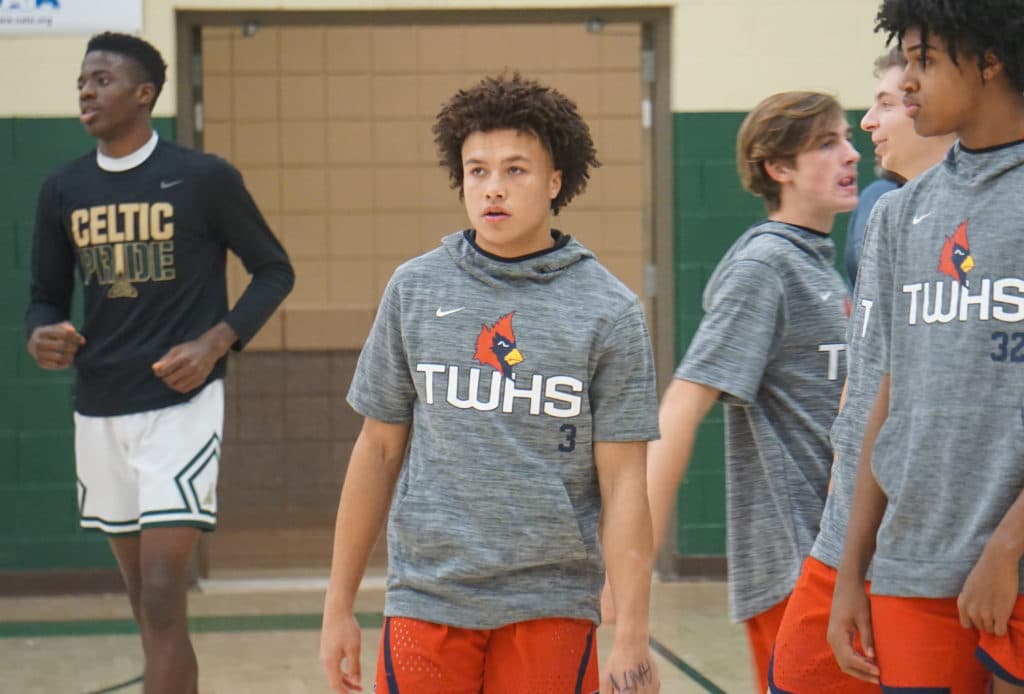 Posted On: 02/1/21 12:10 PM
It's time for another update to our OHSAA team rankings. We try to do these every two weeks, but might switch that to every week until the end of the regular season. There's been a lot of basketball played since our last update which means some rankings have made massive changes. Again, this is based off resume and not talent on each individual team. Follow @mikerothou on twitter and let him know where he went right and where he went wrong with these rankings!
Division I
Archbishop Moeller (13-3)
Saint Edward (11-1)
Mentor (8-0)
Gahanna Lincoln (12-1)
Saint Xavier (12-2)
Elder (14-2)
Hilliard Bradley (11-2)
Massillon Jackson (15-1)
Huber Heights Wayne (11-2)
Centerville (10-3)
Watch list (NO ORDER)
Lima Sr (10-2) Pickerington North (8-3) Westerville Central (10-2) Olentangy Liberty (12-3) Thomas Worthington (12-4)  Franklin (15-1) Canton McKinley (10-3) Shaker Heights (6-2) Bedford (5-1)
Moeller retakes their spot at number one after an unbeaten two week stretch. The ultra-competitive GCL-South has half of the top 6 teams in the state. Elder fell to Saint Xavier in their rematch and the Bombers defeated Wayne in a close contest between top 10 teams. Saint Edward lost their first game of the season in this stretch, but it was their third game in as many days and was a close game Vs a talented Shaker Heights squad. Mentor is the lone unbeaten in Division I left in the state to my knowledge, the Cardinals started late and had their huge rematch with Medina delayed. Gahanna got blasted by Thomas Worthington, but I'm not going to crush the Lions ranking after one poor performance. Hilliard Bradley lost their first OCC conference game in over 50 tries against Dublin Coffman. Centerville got a big win over Woodward and have only lost to Moeller, Wayne and STVM. Massillon Jackson keeps finding ways to win close games, with their latest win over a talented Youngstown Chaney squad at Rocket Mortgage Fieldhouse. Lima Sr played what was supposed to be the regional championship Vs Saint Ed's last weekend. The Spartans fell short in a game that looked very different than what fans were expecting last March. Pickerington North had the best 24 hour stretch in the state, as they defeated Westerville Central and Hilliard Bradley on consecutive nights. The Panthers lost a close one with Gahanna as they've proven to be underrated. Westerville Central lost to Gahanna and Pick North, as previously mentioned, but a close game with Grove City is potentially more concerning. Olentangy Liberty continues to battle in the toughest OCC division, a home loss to Newark is a surprise though. Thomas Worthington is rolling after a very slow start to the season. Jalen Sullinger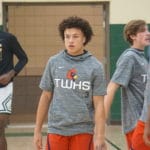 Jalen Sullinger 5'11" | PG Thomas Worthington | 2021 State OH had one of the best performances of the season in the Cardinals blowout Vs Gahanna. Franklin continues to take care of business against a soft schedule. Noah Rich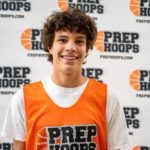 Noah Rich 6'6" | SF Franklin | 2022 State OH has been putting up impressive numbers this season. Group of NEO teams are also playing well enough to stay on the watch list. McKinley has struggled Vs Columbus competition, but dominated against teams in their area. Shaker Heights got a huge win over Saint Ed's, but a loss to rival Garfield Heights pushes them out of the top 10. Bedford got a nice win over Warrensville Heights and their only loss is a season opener to Garfield Heights.
Division II
STVM (12-2)
Rossford (14-0)
Lima Shawnee (15-1)
Buchtel (10-2)
Tippecanoe (15-0)
Jonathan Alder (13-0)
Warrensville Heights (12-2)
Woodward (13-3)
Trotwood-Madison (6-1)
Hamilton Ross (16-2)
Watch list (NO ORDER)
Columbus DeSales (10-3) Heath (10-1) Dayton Dunbar (8-1) Shelby (11-2) Wauseon (14-2) Tiffin Columbian (14-2) Struthers (16-0) Warren (12-1) Logan Elm (9-1) Hillsboro (14-2) Waverly (12-3) McNicholas (12-2)
STVM continues to show why they are the top team in Division II, and would be competing for this spot in Division I as well. The Irish have a handful of very impressive victories and have only lost to Moeller and national power DeMatha (MD) this season. Rossford takes a massive leap after a victory over Ottawa-Glandorf proves that they are for real. Lima Shawnee took a surprise loss to Findlay, it's their first loss in almost two years. Buchtel got a HUGE win on the road against Lutheran East as Chris Livingston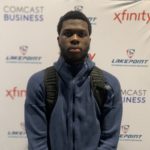 Chris Livingston 6'6" | SF Buchtel | 2022 #9 Nation VA is making his case for Mr Basketball. Tippecanoe and Jonathan Alder continue to win the games on their schedule. Ben Knostman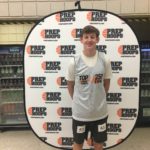 Ben Knostman 6'4" | PG Tippecanoe | 2021 State OH and Jackson Izzard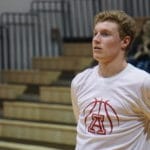 Jackson Izzard 6'2" | SG Alder | 2021 State OH are seniors that have carried their teams to unbeaten seasons so far. Warrensville Heights got an impressive win over Richmond Heights and was honestly going to be ranked second before a surprise upset by 11 points to Bedford. With that being said, I'm still very impressed with what the Tigers have achieved this season after bumping up from Division III. Woodward clinched their first CMAC title this century after defeating Taft for a second time this year. Trotwood-Madison enters the rankings as the Rams have bounced back from a double OT thriller against Whitehall. Trotwood-Madison plays Lima Shawnee at Ottawa-Glandorf this weekend, that game will be very crucial for both teams as we get closer to playoff time. Hamilton Ross also clinched their first conference title in a long time. DeSales plays a ton of close games, with a key victory over Pickerington Central I was ready to put the Stallions back in the top 10, but a second loss to Bishop Ready keeps them on the outside looking in. Heath has won 10 straight after a season opening loss to Johnstown, and the Bulldogs got revenge Vs the Johnnies recently as well. Dayton Dunbar is also very close to making these rankings, as they've played a lot of games in a short time frame. Shelby, Wauseon and Tiffin Columbian are the best of the rest in NW Ohio after Rossford and Lima Shawnee in Division II. Struthers continues to win against a schedule of mostly Youngstown area teams. Warren beat Fort Frye for a second time and beat New Philadelphia, they are very close to making the top 10. Logan Elm took a surprise loss to Fairfield Union, but don't sleep on this senior laden squad. Hillsboro and Waverly will also be contenders in a fairly competitive SEO Division II pair of districts. Finally, McNicholas has ran through the GCL Co-Ed after an opening loss to Roger Bacon.