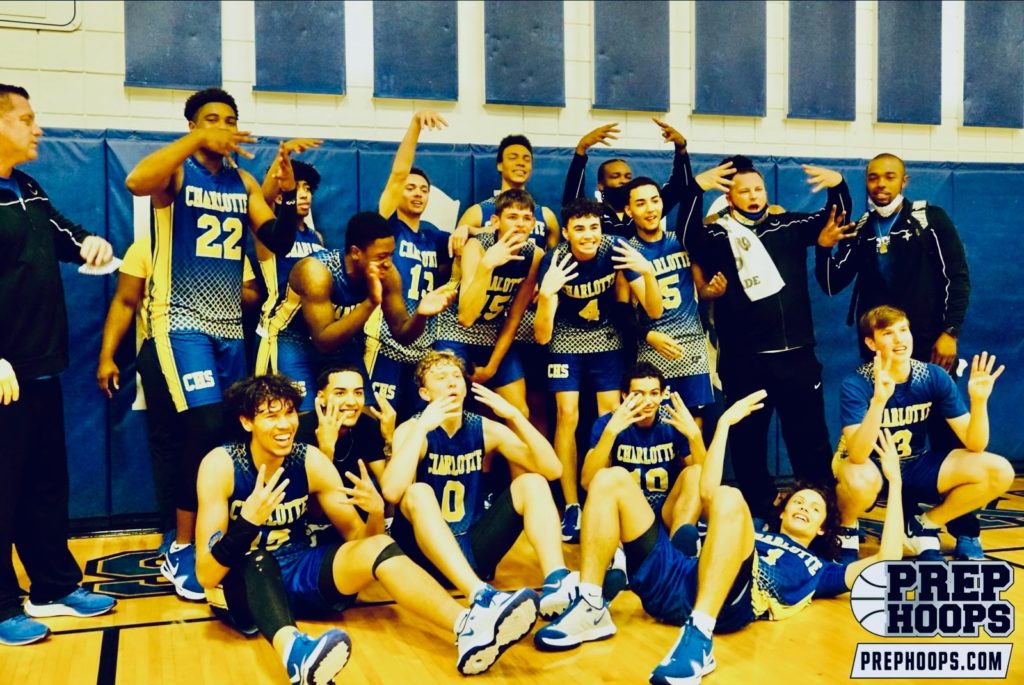 Posted On: 02/26/21 11:24 PM
Somehow we made it through the regional week already as the 2020-21 season has flown by. Now, it is time for the state tournament in Lakeland at the RP Funding Center where 21 games will be played.
I took in two very good matchups.
Tuesday – Class 4A, Region 3 Semifinal
Astronaut 69
Tampa Catholic 55
Friday – Class 6A, Region 3 Final
Charlotte 59
East Lake 56
Here are some notes from the two outings.
Charlotte is tough as nails
A hard nosed game plan worked for Charlotte who avenged its region semifinal loss at East Lake a year ago. 2021 6-8 guard/forward Tre Carroll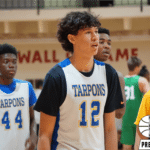 Tre Carroll 6'7" | PF Charlotte | 2021 State #225 Nation FL (Florida Atlantic signee) penciled in a nice night with 25 points and a whopping 19 rebounds. He added 15 points in the opening half as he routinely got in the paint for floaters and lay-ins.
…2023 6-6 guard John Gamble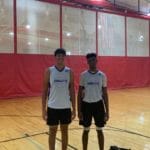 John Gamble 6'4" | SG Charlotte | 2023 State FL had some very bright moments when the game mattered the most with an 11-point performance and a key 3-pointer late. The true x-factor in this game was 2022 5-10 guard DJ Woods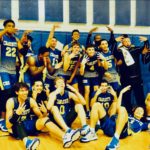 DJ Woods 5'11" | PG Charlotte | 2022 State FL , in my opinion. He connected on four 3's as he finished 14 points. Woods hit two 3's in the third quarter to get his side back from an 8-point deficit (the biggest difference of margin by either side all night). He then added a 3-pointer in the fourth quarter to keep the momentum on his team's side.
Up next: Charlotte will play Mater Academy on Thursday night in the state semifinal.
Astronaut won't go down easy
Trailing by nine points midway through the third quarter, Astronaut used aggressive defense and a true one-two punch in Jace Carter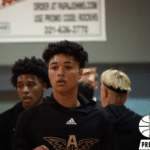 Jace Carter 6'5" | CG Astronaut | 2021 State FL and Kyle Smith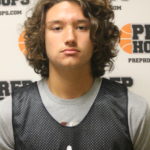 Kyle Smith 6'5" | SF Astronaut | 2021 State FL to rally back and pull out the road victory. It was an interesting environment with Astronaut's cheerleaders and a big fanbase coming on the road making it feel like a home game at times with the crowd noise.
2021 6-5 guard Jace Carter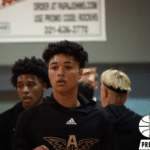 Jace Carter 6'5" | CG Astronaut | 2021 State FL (Illinois Chicago signee) was tough as nails all game long with 22 points. Whenever his side needed a bucket, he was there. He did everything he could in the opening half to keep it close and he had a pair of key lay-ins to seal the victory. As for Smith, he made life hard on Tampa Catholic in the second half, totaling 19 of his game-high 23 points behind a few 3's and some crafty finishes. The 2021 6-5 guard/forward is an underrated talent, who is unselfish but quietly productive. Colleges need to look at him pronto as he is simply a winner.
Update: Astronaut beat Discovery on Friday night in the region final and will now play Pine Crest in the state semifinal on Thursday afternoon.
East Lake has special talent
Hats off to East Lake again this season. After making it to the state final four last spring, the Eagles (26-2) filled the holes left by 2020 graduates Dionte Bostick (Murray State freshman) and Jordan Hillmon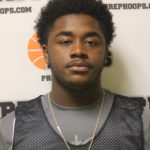 Jordan Hillmon 5'7" | CG East Lake | 2020 State FL (top 3-point shooter) with 2021 Countryside transfers 6-4 guard Anthony Bittar Anthony Bittar 6'4" | CG East Lake | 2021 State FL and 6-0 guard Mikey Shane Mikey Shane 6'0" | CG East Lake | 2021 State FL . The duo slid in nicely next to mainstays, 2021 guard 6-4 Dean Gabrelcik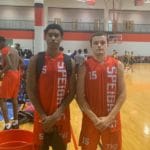 Dean Gabrelcik 6'4" | CG East Lake | 2021 State FL , 2022 6-1 guard Noah Chatman Noah Chatman 6'1" | CG East Lake | 2022 State FL and 2023 6-0 guard Henry Hurst
Henry Hurst 6'0" | CG East Lake | 2023 State FL .
Gabrelcik and Bittar each had 15 points while Chatman recorded 13 points which featured a game-tying 3-pointer with 34 seconds left on Friday night. Gabrelcik found his rhythm from deep in the first half but was held to four points in the second half. Bittar was electric in the first half as well and had to carry the brunt of the load over the final two quarters. This team didn't go down without a fight. East Lake has a well connected squad, a ton of support from its community and a program that has really made a name for itself these past few years. It can hang its hat on that for a long time coming.
Tampa Catholic is just scratching the surface
A state final four regular, Tampa Catholic was still a top team in the state despite the large 2020 graduating class. Made up of many underclassmen in its starting lineup, the Crusaders will graduate only two seniors this year as its starting five will be back in the mix. 2022 6-5 guard/forward Derrick Mitchell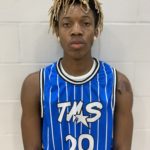 Derrick Mitchell 6'5" | CG St. Pete | 2022 State FL was the best prospect on the floor on Tuesday night with 19 points. He hit some nice corner 3's, attacked the rim and really used his length well. 2023 6-3 guard Eddrin Bronson Eddrin Bronson 6'1" | PG Tampa Catholic | 2023 State #243 Nation FL followed suit with 14 points of his own. He is a dangerous shooter and a confident ballhandling leader.
…2024 6-5 guard Karter Knox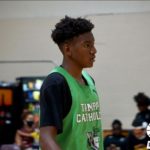 Karter Knox 6'5" | CG Tampa Catholic | 2024 State FL , 2023 6-4 guard Karmello Branch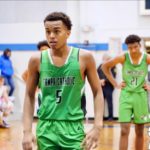 Karmello Branch 6'3" | SF Tampa Catholic | 2023 State FL and 2022 6-4 forward Roderick Watson-Pearcey Roderick Watson-Pearcey 6'4" | SF Tampa Catholic | 2022 State FL all made strides this season and will continue to make Tampa Catholic a contender next season. The Crusaders have one of the best young nucleuses you'll find in Florida.