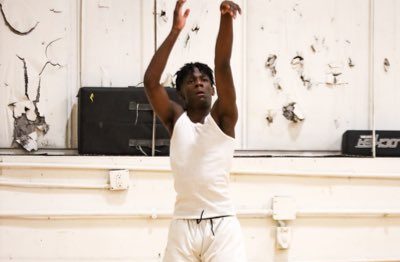 Posted On: 02/17/21 9:00 AM
A player who can excel on both the offensive and defensive sides of the ball is one of the most valuable types of athletes. Having the physical and mental stamina to go all out on both sides of the floor and be effective plays a considerable role in a team's success. Here are some impactful two-way players in New England. 
Prince Odimegwu – St. Raymond's (NY) / Boston, MA – 6'4" – PG – 2022
At 6'4", Odimegwu smothers opposing guards using his length and lateral quickness to limit lane penetration. His ability to read the ball-handlers and anticipate where they want to go on the court makes him one of the toughest on-ball defenders. With the physical gifts to guard 3-4 different positions coupled with the maximum effort he gives, Odimegwu will never struggle to get playing time. On offense, the floor general is a terror when he is coming at the defense on the fastbreak. Weaving through his opponent, Odimegwu's athleticism is on full display on his way to the basket. His court vision and proficient perimeter shooting make him one of the more complete basketball players.   
Michael Curry – Brockton High – 6'2" – SG/SF – 2021
Curry uses his strength, along with his craftiness, to get in the lane and create offense. His quick crossover and use of spin moves allow the 6'2" forward to get into his sweet spots on the court so easily.  Curry powers through contact and is an and-1 threat once he gets inside. He is also an excellent shooter and can capitalize on lazy closeouts with his long-range accuracy. Curry's playmaking ability is underrated as he has shown his ability to find the open man successfully when the defense collapses on him. A valuable athlete on the defensive end, Curry has the size and strength to guard the perimeter and the post. A brick wall on defense, the senior forward, can out muscle bigger forwards and make it difficult for them to score. 
Luke Rinaldi – Dover-Sherborn High – 6'3" – SF – 2023
Rinaldi makes a living scoring off of his forced turnovers. Quick to get into passing lanes, the athletic wing has excellent anticipation, and off the steal, he showcases his vertical with vicious tomahawk dunks. His size, length, and athleticism make him a great candidate to guard both forward positions. Rinaldi is also an excellent rebounder for his position and prides himself on securing possessions for Dover-Sherborn. On offense, Rinaldi is a potent three-level scorer but what stands out is his mid-range game. He has the physical tools to get to the basket at will, yet the sophomore feels more than comfortable going to a 15-foot dribble pull-up. A knockdown three-point shooter, Rinaldi can score consistently off the catch and dribble.  
Umari Seney – Tewksbury High – 6'2" – SG/SF/PG – 2023
Seney has the potential to be a two-way monster. In the halfcourt, he can step out beyond the three-point line and be an efficient shooter and get to the basket with ease. His wingspan allows him to finish over taller defenders who step up to challenge him on layups. A dangerous player in transition, Seney runs the floor and facilitates well in the open court. Seney's help-side defense is what will separate him from the pack. He has great instincts and is always in the right position to block shots at the rim. Showing versatility by guarding the post or out at the perimeter, Seney can make a player's life miserable with how engaged he is on that side of the ball. His defensive IQ and awareness combined with his elite athleticism make the 6'2" sophomore a dominant force. 
Matt Maguire – Abington High – 6'4" – SG/SF/PF – 2021
Maguire is an automatic 20 and 10 player every night he steps on the court. An excellent outside shooter, Maguire makes it look easy rising over the defense and splashing three-pointers from various spots around the arc. The wing has unlimited range and can heat up from the perimeter at any given time. His 33 point, 5 three performance against Cohasset shows how he can dominate a game with his scoring. Hitting contested jumpers, shooting over double teams, and hitting shots off the dribble, Maguire showcased his full jump-shooting arsenal. A tremendous shot-blocker, Maguire has impeccable timing when altering shots and doing so without fouling. A mobile player with solid leaping ability, Maguire can be a reliable anchor to any defense.