The McDonalds All-American Game is a staple of big time high school basketball. Being one of the nominees is one of the greatest honors that a high school basketball player can achieve. It puts their name up with state and national legends like Earvin 'Magic' Johnson. Final rosters will be released in late February. There will not be an in person game this year due to the Covid-19 pandemic. Let's take a look at the Midwest nominees for the 2021 McDonalds All-American game that are from Michigan.
Pierre Brooks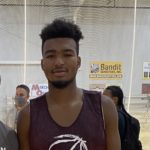 Pierre Brooks 6'5" | SG Detroit Douglass | 2021 State #76 Nation MI II (SG, Detroit Frederick Douglass)
Brooks II will be a legend in Detroit, and even statewide, as time passes by. The young man just gets it. He has a natural feel for the game that can't just be taught. Brooks II was born with it and worked to make it even more of a strength. He's a big time threat from behind the arc and fires the ball up with confidence. Brooks II is off to a blazing start to the high school season, leading the state in scoring. He's clearly established himself as one of the frontrunners for Mr. Basketball in Michigan. Brooks II is headed to Michigan State after his high school career is finished.
Kobe Bufkin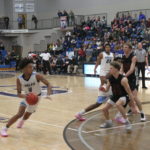 Kobe Bufkin 6'4" | SG Grand Rapids Christian | 2021 State #71 Nation MI (CG, Grand Rapids Christian)
Speaking of legends, Bufkin is definitely one on the west side of the state. He has blazed a path to success for that part of the state. Bufkin is a testament as to where hard work and dedication to the game can and will take you as a player. He didn't enter high school with the flash and flare, but he's certainly leaving with it. Bufkin is a silky smooth lefty that can create looks at the rim in traffic. He finds lanes to the rim and can score at all 3 levels. Bufkin will be taking his talents to the University of Michigan next season.
Julian Roper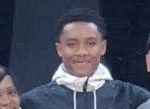 Julian Roper 6'4" | PG St. Mary's Prep | 2021 State #137 Nation MI (PG, Orchard Lake St. Mary's)
Roper is definitely deserving on this honor. He's a natural leader and the go to guy for Orchard Lake St. Mary's, which is easily one of the most talented teams in the state this year. He's an incredibly efficient guard. But don't let his efficiency fool you, because he has the explosiveness of a next level star. Roper can attack the rim with a fast and long first step. He has the ability to finish above the rim and with authority as well. Roper will be playing Big 10 basketball at Northwestern next season.