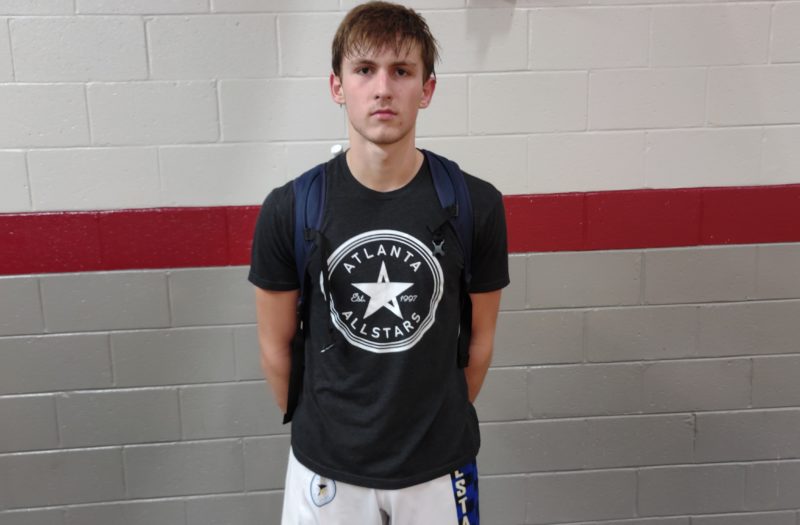 Posted On: 02/18/21 12:20 PM
The last couple weeks of the regular season produced quite a few sleeper performers who stepped up but who might normally do the little things that don't fill up a stat sheet. Here are some:
Brandon Stoudamire | Senior | SG | South Forsyth
Jack of all trades has been huge in the War Eagles success this year, plays all over the floor at both ends, at 6-0 but with elite athleticism rebounds like he's 6-7, explosive off the break or attacking from the wing, makes momentum-changing plays with his legs and leaping ability.
Caleb Blackwell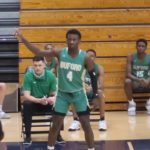 Caleb Blackwell 5'9" | PG Grayson | 2022 State GA | Junior | PG | Buford
The Wolves are deep at guard and on the wing so each night can be a different star but Blackwell always catches my eye, so quick with the ball and an advanced handle, an A+ on-ball defender, love the range out to the line combined with a fearless approach to getting into the lane, in that under 6-foot PG club but has too much skill for next level recruiters to ignore.
Taevon Lewis | Senior | SF | Dacula
Easily overshadowed by bigger names on the roster he was terrific in the win over Buford, stepped up for some big buckets when the stars cooled late in the game, at 6-4 plays more like a 4-man in this lineup but has the skills of a 3-man out past the arc, love the fight and will do some dirty work to get his numbers be it on the glass or working hard for his O on that end.
Kyle Duncan Kyle Duncan 6'4" | CG Centennial | 2021 State GA | Senior | SF | Centennial
Lays low at times but is so potent when called on to turn it up, long-range shooting has really taken a jump this year making him even more dangerous because he can blow by you with his big body at 6-4, a superior defensive prospect as he guards all 5 positions, on that list of exceptional rebounding wings, another team having a big season and Duncan has been massively important to that.
Jordan Brown Jordan Brown 6'1" | CG Pebblebrook | 2022 State GA | Junior | CG | Chattahoochee
A well-known commodity having come over from St Francis, but with the stellar AJ White AJ White 5'11" | PG Chattahoochee | 2021 State GA posting consistently special numbers Brown can seem like a sleeper on a given night, great speed pushing the pace he's reigned in his game a bit and it's resulted in more poise and effectiveness on the offensive end, can pop you for a 3-ball and is emerging as a top defensive guard prospect as well.
Chance Thacker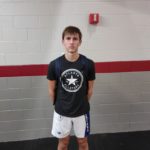 Chance Thacker 6'4" | SG Providence Christian | 2022 State GA | Junior | CG | Providence Christian (pictured above)
Carries a lot of star power coming off a monster 2020 summer but what puts him on a sleeper list is how he helps wins games when he might not have his best stuff, he handles the ball, plays off the wings, rebounds and defends, is one of the ATL metro's most heady charge-takers, has big shot capability when called on and with a great frame can really get downhill to the basket at 6-3.
Andrew Munroe | Senior | SG | Galloway
So easy to lose track of players with the special Anthony Arrington Anthony Arrington 6'2" | SG Galloway | 2022 State #241 Nation GA on board, but I love what Munroe does for the Scots, a good athlete who can handle the ball when called upon and likes to drive with speed and strength, also showed he can step out the arc against Providence Christian, his defensive versatility at just 6-1 (he matched with PC's 6-8 Tony Carpio Tony Carpio 6'8" | PF Providence Christian | 2022 State GA at times) on a team that lacks size makes him indispensable for a team that has posted a gaudy record this year.
Max Harris Max Harris 6'4" | SG Wheeler | 2021 State GA | Senior | SG | Wheeler
Winning player with versatile abilities at both ends, can shoot it and drive it hard with a strong frame, unselfish but not afraid to take over a possession if a gap presents itself, a top flight defender, the kind of veteran player that will be key to the Wildcats pursuit of a 2nd straight state title.
Khedric Oliver | Senior | PF | Wheeler
Does the dirty work for the Wildcats with a combination of great effort and excellent athletic ability, a problem for opponents on the glass as well as off the fast break, high flier coming from the wing provides yet another frontcourt piece to an already stellar grouping.  
Cayden Charles | Junior | SG | Allatoona
There are hints of what Charles can become next year when he breaks free from an established veteran bunch for the Bucs, a terrific athlete who gets from point A to B with a smoothness, has work to do on his perimeter shooting but is dynamic off the break attacking the rim and really can slice through a defense for finishes in the halfcourt.