In its seventh year the Union High School Redhawk Showcase put out a good albeit much smaller slate of games. The stars were as advertised as Pierre Brooks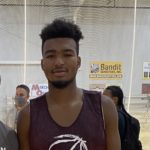 Pierre Brooks 6'5" | SG Detroit Douglass | 2021 State #76 Nation MI (Michigan St), Ethan Erickson Ethan Erickson 6'1" | SG Forest Hills Northern | 2021 State MI (Ferris St), and Kyler Vanderjagt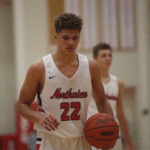 Kyler Vanderjagt 6'4" | SF Northview | 2022 State MI had excellent showings. Particularly Brooks, who was absolutely dominant in scoring 29 points to defeat a good Benton Harbor squad. 
However one of the best parts of these showcases in seeing a new player beginning to make a name for themselves. Here are five to keep an eye on. 
Kayale Lockridge 5-10 2023 Grand Rapids Union There is no other way to put it. The host school struggled this Saturday. Union looks to be rebuilding after the Jeremiah Pittman Jeremiah Pittman 6'3" | SG Grand Rapids Union | 2020 State MI years. I think this very young player could be key to this process. Struggled with the Northview press early. No shame there, it was really good. However warmed up and played with good poise in the last three quarters of the game. Played with his head up and advanced the ball well. Had a clever score around the basket which was impressive as he is not very big. Has a ways to go but there is a lot to work with here. 
Grant George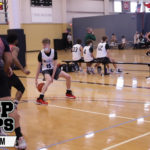 Grant George 6'1" | CG Northview | 2022 State MI 6-2 2022 Grand Rapids Northview (pictured at top of article) There are bigger names in Northview's 2022 class. But don't leave out this young man. Played excellent defense in the Wildcats dominant victory over the host school. Big time shooter even if the results were not necessarily there on Saturday. Has a confident smooth release with footwork that keeps him square with the basket. With his current supporting cast probably well never put up huge numbers. But small college coaches are always looking backcourt defenders who can stick an open J. Another inch or two and a big summer could put this young man firmly on the map. 
Damon Tiggs 6-0 2021 Detroit Douglass Essentially ran the point for Detroit Douglass. Does not pass the initial eye test due to his stocky build. But played a solid floor game that allowed the Hurricanes to pull out the big win. Plays within himself and knows his role. Not going to get pushed around or intimidated on the perimeter. He's going to be the one doing the pushing. I don't want to make him sound like a brute. Has a nice touch from outside and is light on his feet. Should have a deep tournament run in Division 4. Tiggs could have some moments on the big stage that might catch the eye of a college coach. He's definitely not afraid of the moment. A key will be finding the right system and revamping his frame. 
Kyle Booth Kyle Booth 6'4" | SF Benton Harbor | 2021 State MI 6-5 2021 Benton Harbor The success of this years Tigers team will hinge on the standout backcourt of Kentrell Pullian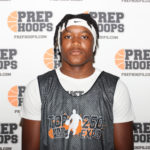 Kentrell Pullian 6'0" | CG Benton Harbor | 2021 State MI and Trucel Singleton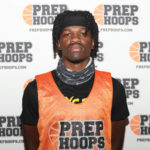 Trucel Singleton 6'0" | CG Benton Harbor | 2022 State MI . But don't forget about the frontline. While not as big as earlier incarnations Benton Harbor can still bang around down low. Led by this prospect on Saturday. Booth did yeoman's work defending Detroit Douglass 6-10 center Javantae Randle Javantae Randle 6'9" | PF Detroit Frederick Douglass | 2021 State MI . After Randle fouled out in the third, and frankly a little before Booth went on his own 6-0 run to keep the Tigers in the contest. Finished with 10 in the game. Booth is by no means a finished product. But what he is, is long, competitive, and battle tested playing for one of the high profile programs in the state. There is still time for this player to develop under a patient college coach. 
Spencer Feig 6-1 2022 Williamston The Hornets got off to an extremely rough start against Forest Hills Northern. Feig was a bright sport keeping things close until the cavalry of Jacob Wallace Jacob Wallace 6'4" | CG Williamston | 2022 State MI and Max Burton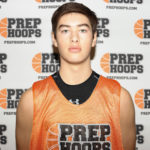 Max Burton 6'10" | SF Williamston | 2022 State MI warmed up. With the transfer of Mason Docks this talented squad had a giant shaped point guard hole. After watching Feig this summer I wasn't sure if he was up to the task. Those doubts were put to the rest on Saturday as he held his own against what is one of the top backcourts in the state. Looking bigger and more assertive he did not back from anyone. I think he is left handed. When you can't tell with a point guard that is usually a good thing. Shoots a good ball with solid rotation and lift. But that is not his job on this high powered squad. Moved his feet well on defense and kept the bigs involved. Just beginning to scratch the surface.