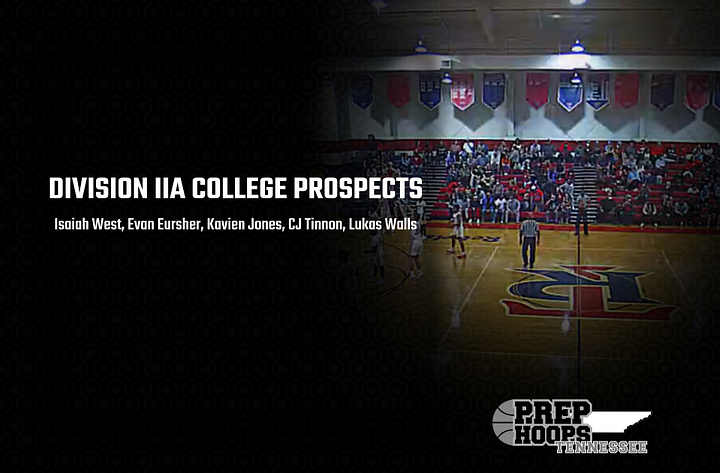 Posted On: 02/26/21 4:09 PM
Perennial powers Knoxville Webb and Webb Feet again run out multiple college prospects, but they are not alone.  Battle Ground Academy and the extremely deep Goodpasture featured exciting, young talent. Are there any other Division IIA players with realistic college basketball ambitions?
Partial Rosters w/ starters*
Zion Christian
#3 Max Brown* (2023) 
#14 Jared Hastner
#20 Damion Heckley
#22 Wesley Riggins* (2023)
#33 Ethan Yates* (2021)
Battle Ground Academy
#2 Sean Williams* (2022)
#20 Alex Krause* (2021)
#23 Xavier Shaw Xavier Shaw 6'0" | PG Battle Ground Academy | 2021 State TN * (2021)
#42 John Bol John Bol 7'2" | C CBC | 2024 State MO * (2024)

#2 Sean Williams* (2022 Battle Ground Academy) - High basketball I.Q. Sean makes things happen.  He is quick, not shockingly quick but effectively quick.  When the junior guard is able to escape his defender, which is often, he instantly becomes a terror in the decisive space of the high key.  Sean sees the floor like a dream and loves to make the flashy pass to his bigs.  Sean pressures the ball with passion and promise all over the floor.  If the team extends to the fullcourt press, then he becomes especially animated.