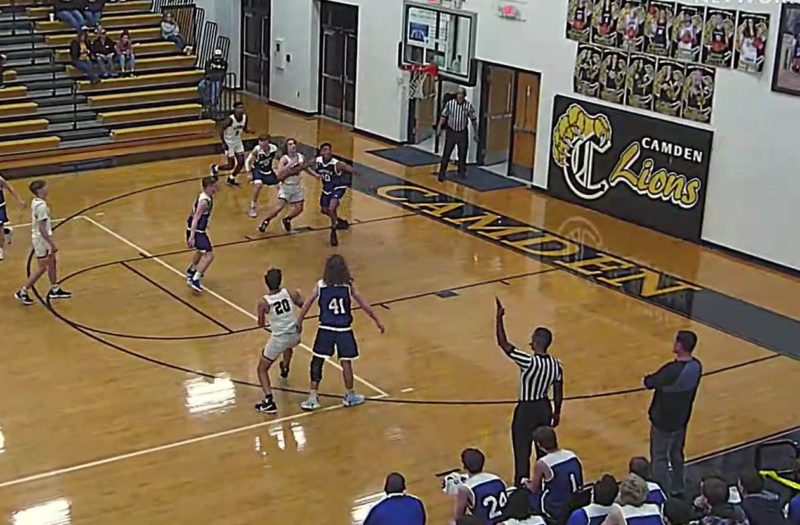 Posted On: 02/9/21 8:36 PM
Track some impressive performances from Tuesday night games.
Waverly at Camden: February 9
Partial Rosters (Starters*)
Waverly
#1 Noah Foster* (2022)
#24 Bryce Stanfield* (2024)
#40 Shamar Mayberry (2021)
#41 Landon Dooley* (2023)
Noah Foster 8 in 2ndQ
Camden
#1 Kaden Story (2023)
#5 Wizdom Laws (2023)
#11 Kolbi Jordan* (2022)
#20 Allan Zyla* (2023)
#25 Tucker Jackson (2023)
#34 Trenton Moore* (2021)
In the final minute, Wizdom yanked down a huge defensive rebound and then Kolbi Jordan surged end-to-end and finished while hanging mid-air.  
After a timeout, Bryce Stanfield buried a magical wing three-pointer to overtake Camden, 51-50 with under five seconds left in the game.  Camden tried to recreate a Kolbi fastbreak, starting underneath their basket.  Kolbi did everything he needed to get to a danger point on the floor.  The sophomore guard elevated and attempted a very, very makeable layup from the left side. It hit the backboard, the front rim, and didn't creep over.  MISS.  Waverly held on to a fantastically entertaining win.  
#1 Noah Foster* (Waverly 2022) - Foster was able to create his own buckets.  Defensively, Camden extended