The high school boys' basketball season is at the home stretch and we at PrepHoops Indiana want to give you the absolute best coverage in the whole state this week. Indiana is full of great teams and talented players thus giving the fans incredible matchups every week. Join me, Kyler Staley, as I preview the 3 Players, 3 Teams, and 3 Matchups to watch for the last week of the season. Are you ready? Let's get started! 
3 Players
Logan Van Essen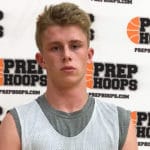 Logan Van Essen 6'0" | PG Illiana Christian | 2021 State IN – 6'0 2021 PG – Illiana Christian: Van Essen is a small but tough lead guard. Even though he has always been on the shorter end, he has always been the guy to step and make big plays for his team. He has had a really good senior season and is a big reason as to why the Vikings are 15-5 so far. Has a few offers, like Calvin University, and could potentially get a few more before he makes his decision. Van Essen is just a really good ball player and should be a guy that should excel at the next level. He and Illiana Christian finish off the regular season with road games vs Hanover Central (2/23) and River Forest (2/25) before Sectional play.                                            
Nick Mundy – 6'0 2022 SF – Mitchell: Mundy is a taller wing with a ton of aggressiveness and battles every time he steps on the floor. Easily one of the more overlooked players in the state, Mundy has had a really good junior season and is pretty much leading in every stat for the Bluejackets. Mundy is a warrior and, for the most part, has been that one consistent piece for Mitchell that they can continue to build around for next year. This is going to be a huge offseason for Mundy as he continues to develop and starts to potentially have schools take a look at him. Expect him to finish the regular season strong as he and Mitchell travel to Shoals (2/23) and host Scottsburg (2/26) this week.                                         
Jaylen Carson Jaylen Carson 6'6" | PF Crispus Attucks | 2021 State IN – 6'6 2021 PF – Crispus Attucks: Carson is a tall, physical post player who can really impact the game if given a chance. He is a player that has gotten better and better each year and has really put it all together in his senior season. Does not force anything and always seem to put himself in great position to score around the basket. Has started to get a few offers the last couple of months is a player that has the potential to develop nicely at the next level. He and Attucks finish their regular season hosting Carmel on Tuesday, more on that game in bit, and has a chance to really get that high level momentum heading into Sectionals.                                           
3 Teams
Plainfield (4A): The Quakers are coming off a crushing defeat from Silver Creek that ended their outstanding 17-game winning streak. As heartbreaking as that might be, Plainfield has been one the best teams in the state (19-2) and is currently ranked in the top 5 in 4A. Being led by a great senior class that includes Ian Scott Ian Scott 6'7" | PF Plainfield | 2021 State IN , Aidan Booher Aidan Booher 6'4" | SF Plainfield | 2021 State IN , and Dayne Gardner Dayne Gardner 6'3" | SF Plainfield | 2021 State IN , this team has really put it all together and is one of the hottest teams heading into the postseason. They finish off the regular season against a tough Greenfield-Central team that should be a battle of a game. However, expect Plainfield to hit that 20-win season on Wednesday.                                                                              
South Bend St. Joseph (3A): The Indians have easily been one of the more consistent teams in the state this season. Ranked in the top 10 in 3A and are currently 15-4 on the year, this team has racked up some really nice wins and is starting to get that much needed momentum heading into Sectional 19. Really well-put together team with players like Notre Dame commit Douglas Konieczny Douglas Konieczny 6'8" | SF South Bend St. Joseph | 2021 State #156 Nation IN and other studs like Jack Futa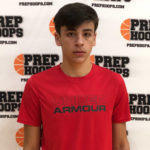 Jack Futa 6'6" | SF South Bend St. Joseph | 2021 State IN and Adam O'Dell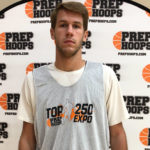 Adam O'Dell 6'8" | C South Bend St. Joseph | 2021 State IN , this team really has the roster to go all the way and play in the State Finals. Very winnable game on Tuesday vs Plymouth before they take on a tougher Mishawaka on Friday. This team is one to keep an eye on the rest of the season as they are as dark horse as it gets.                                                                         
Morristown (1A): The Yellow Jackets have yet again had another fantastic season. 17-4 currently and ranked in the top 10 in 1A ball. They are on a 7-game win streak that includes wins over good teams such as Jac-Cen-Del and Eastern Hancock. Being led by senior backcourt duo Kyle Crim Kyle Crim 6'1" | PG Morristown | 2021 State IN and Drake Moore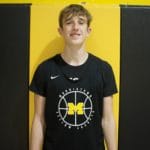 Drake Moore 6'2" | SG Morristown | 2021 State IN , this team has started to get hot at the right time before they start play in Sectional 41, which they should be the slight favorites to come out of. This week however, they host a Tri team in which they should easily handle on Friday.                                                                 
3 Matchups 
Carmel (4A) at Crispus Attucks (4A) – Feb. 23rd, 7:30 pm: What a game to end arguably the craziest regular season of high school ball ever in the state of Indiana! Two teams that are easily in contention to win it all at the 4A level, Peter Suder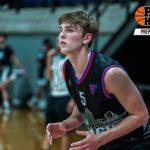 Peter Suder 6'5" | SG Carmel | 2022 State #227 Nation IN and the Greyhounds will travel to take on Jalen Hooks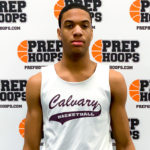 Jalen Hooks 6'6" | SF Warren Central | 2023 State #282 Nation IN and the Tigers. Two of the best rosters in the entire state will be battling out where the winner will get that elite level momentum heading into the postseason. Not really much more I can say to promote this game because if you follow high school ball in Indiana, you know this game will be a classic. As far as the winner, it is going to be the team that has the best supporting cast of the night. Going to go with the slight upset here and predict Attucks gets the close win.                                                                                  

Evansville Bosse (3A) at Evansville Reitz (4A) – Feb. 26th, 7:30 pm: Arguably the two best teams in the Evansville Area will be battling it out on Friday night. After starting the year with 11 straight wins, Reitz has had an up-and-down stretch these last 5 games (2-3). On the other end, Bosses started the year with 14 straight wins and like Reitz, has hit kind of a rough patch in there last 5 games as well (1-4). This is an important game for both squads because with a win here it could start to get each team back on track before Sectional kicks off. It will be a closer game to call than you might think but I like Owen Dease Owen Dease 6'7" | SF Evansville Reitz | 2021 State IN and the Panthers to get that huge win over Julian Norris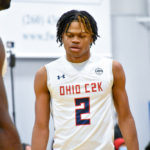 Julian Norris 6'3" | SG Evansville Bosse | 2022 MO and the Bulldogs.                                                                           
Hammond (3A) at Valparaiso (4A) – Feb. 26th, 8:00 pm: In my opinion, this is one of the more interesting games in the final week of the regular season. Hammond is currently the best team in all of 3A, but they travel to 4A Valparaiso, a team that has had a pretty good season in their own right. Hammond has done really well against 4A teams this season (11-1) so it is for sure not out of the question that they cannot go in there and get it done. Valpo is going to want to get this huge win as it will certainly give them that much needed boost heading into the postseason. Not going to make a wild prediction here so going with Harold Woods Harold Woods 6'3" | SF Hammond | 2021 State IN and Hammond to get that huge road win over Clayton MacLagan Clayton MacLagan 6'6" | PF Valparaiso | 2021 State IN and Valpo.