The high school boys' basketball season is underway and even though we could face some challenges throughout the year, we at PrepHoops Indiana want to give you the absolute best coverage in the whole state. Indiana is full of great teams and talented players thus giving the fans incredible matchups every week. Join me, Kyler Staley, every Monday during the season as I preview the 3 Players, 3 Teams, and 3 Matchups to watch for that coming week. Are you ready? Let's get started! 
3 Players
Cooper Farrall
Cooper Farrall 6'6" | SF Culver Academy | 2023 State IN – 6'5 2023 SF – Culver Academy:  Farrall is one of the most impressive prospects in the 2023 class. I have been wanting to put Farrall as one of my players to watch for awhile now but COVID protocols have really hurt Culver Academy's schedule all season as they have only been able to play 5 games so far (3-2). Luckily they will play this week when they host Victory Christian on Tuesday. Farrall is such as exciting prospect to watch because he is just a natural scorer. Can score in a multitude of ways and has one of the prettiest outside shots in the state in my opinion. Just a big and strong wing that has looked better and better every time I have watched him.                                      
Riley Duncan Riley Duncan 6'10" | C Cowan | 2021 State IN – 6'10 2021 C – Cowan: Duncan is a massive post prospect that moves very well for his size. Very explosive down low and is a pretty capable mid-range shooter. Finishes well around the rim and has some of the better footwork in the state for bigs. Heard his recruiting has hit a rough patch as of late but there should be no question that Duncan can play at the next level. Wherever he ends up at, that school is going to get a well-balanced post presence already. He and Cowan have a busy week with 3 games on tap that includes Union City (2/9), Wes-Del (2/10) and Randolph Southern (2/12).                                      
Jordan Thomas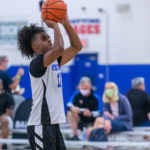 Jordan Thomas 6'7" | C New Albany | 2021 State IN – 6'7 2021 C – New Albany: Thomas is a big post that has shown some big scoring prowess down low. One of the top centers still on the board for 2021, Thomas is an athletic big man that can really be a factor on both ends of the floor. He produces at a high level on the offensive end and can really put up points if he is fed the ball. New Albany, so far, is the best team in the HHC right now and Thomas is a big reason why. If he is put in the right spot, he could really excel at the next level. He and New Albany host Providence on Friday.                                      
3 Teams
Mishawaka Marian (3A): The Knights are currently in the top 5 in 3A and have a great 13-2 record on the year so far. Currently on a 6 game winning streak but this week will be one of their toughest stretches of the season. Up first, they will host New Prairie on Tuesday and once that is over they will turn right back around and host a very good South Bend St. Joseph squad on Friday. If somehow they can go 2-0 this week, that will be a huge momentum boost as the post-season gets underway. With a team led by 2 of the top 2022 prospects in Kaleo Kakalia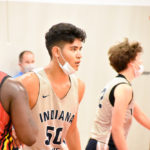 Kaleo Kakalia 6'6" | PF Mishawaka Marian | 2022 State IN and Richard Brooks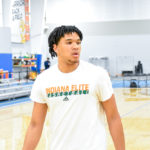 Richard Brooks 6'3" | SF Mishawaka Marian | 2022 State IN , this is a well-built team to watch in the coming weeks.                                                                     

Linton-Stockton (2A): The Miners are 16-3 on the season so far and are easily one of the better teams in all of 2A. They have had a few head scratching losses this season but for the most part they have been consistent with how they play. When you have team with 2 top tier players in the state, Lincoln Hale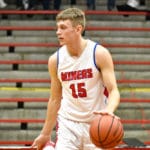 Lincoln Hale 6'5" | SG Linton-Stockton | 2021 State IN and Joey Hart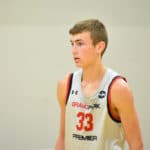 Joey Hart 6'5" | SG Linton-Stockton | 2023 State #214 Nation IN , it is hard not to have the success they are having this year. Interesting couple of games this week as they travel to both Terre Haute South (2/9) and Shakamak (2/10). I expect for them to come away with 2 quality wins this week.                                                                  
Indianapolis Lutheran (1A): Compared to what they were last year, this year's team is almost completely different. They were an ok 13-10 team last season but this year they have already won 16 games with only 3 losses. Very experienced team now and they are just figuring out ways to finish games. They are right up there with Greenwood Christian and Indianapolis Tindley as far as who will come out of Sectional 59. Look for them to blow past Speedway on Friday and take care of business.                                                            
3 Matchups 
Greensburg (3A) at Madison (3A) – Feb. 13th, 7:30 pm: This game has the making of being a straight battle. Lane Sparks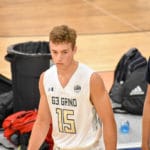 Lane Sparks 6'2" | PG Greensburg | 2021 State IN and Greensburg are one of the top 10 best teams in 3A but Nick Center Nick Center 6'2" | PG Madison | 2021 State IN and Madison are no joke at all. Both teams, for the most part, are winning very close games and are competing at a high level. I really could see this game going back and forth throughout the whole game and possibly being only a one score gamer when the dust settles. I think Madison is hungry for a huge win and will get the job done in this one.                                                                        

Cathedral (4A) at Blackhawk Christian (2A) – Feb. 12th, 7:30 pm: This game is so interesting in so many ways. Caleb Furst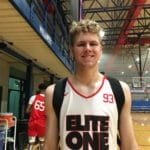 Caleb Furst 6'9" | PF Blackhawk Christian | 2021 State #34 Nation IN and Blackhawk are not your traditional 2A as they compete and matchup well with anybody they play. Tayshawn Comer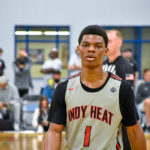 Tayshawn Comer 6'0" | PG Cathedral | 2022 State #226 Nation IN and Cathedral are coming off an upset loss to Gary West this past weekend so you know they are wanting to bounce back in a big way. Throw in other studs like Zane Burke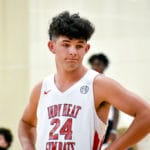 Zane Burke 6'2" | SG Blackhawk Christian | 2021 State IN and Vincent Brady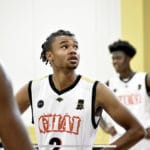 Vincent Brady 6'3" | SG Cathedral | 2021 State IN , you have got the formula of a classic Indiana High School ball game. I know Cathedral is going to want this win bad but I think Blackhawk wins this one giving Cathedral their second straight loss.                                                                 
Indianapolis Tindley (1A) at Crispus Attucks (4A) – Feb.11th, 7:30 pm: I can see people overlooking this one a bit but this one could be a lot better than what you think. Tindley has lost 3 of their last 5 games but when you look at their scheduled it should not be a shock that they have hit a rough patch. With that said, the young Tiger team, led but 2023 stud Jayden Pinkston Jayden Pinkston 6'6" | PF Southport | 2023 State IN , are still a very good squad and could give Attucks a tough fight. This is a game of top tier 2023 prospects, with the number 1 prospect Jalen Hooks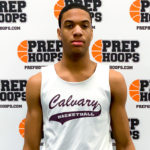 Jalen Hooks 6'6" | SF Warren Central | 2023 State #282 Nation IN also in this one, where the winner will be determined by what core can step-up and make plays. Going to go with Attucks but I expect a fight from Tindley.