The MadeHoops West Circuit was a loaded field featuring 10 players currently ranked in the ESPN top 100.  It also featured numerous underclassmen that hold high major, mid-major, and low major offers. The event spotlighted 2 of ESPN's top 10 recruits in the country with the 2nd overall Player Paolo Banchero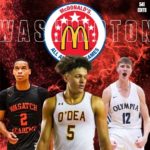 Paolo Banchero 6'10" | PF O'Dea | 2021 State #3 Nation WA of Seattle Rotary and the number 10 overall player Michael Foster of Arizona's Hillcrest Prep. Seattle Rotary was impressive as always featuring names like Kaden Perry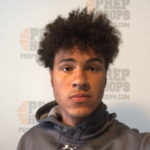 Kaden Perry 6'10" | C Battle Ground | 2021 State #16 Nation WA , Shane Nowell Shane Nowell 6'6" | SG Eastside Catholic | 2021 State #85 Nation WA , and Koren Johnson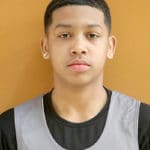 Koren Johnson 6'3" | SG Wasatch Academy | 2022 #83 Nation WA . Below is our Made-Hoops West 2nd Team All-Tournament.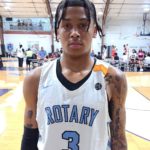 Koren Johnson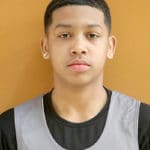 Koren Johnson 6'3" | SG Wasatch Academy | 2022 #83 Nation WA CG 6'3 Garfield High School Seattle, WA
Johnson picked up this weekend right where he left off last in the Madehoops Warmup. The scoring Guard was showcasing his full arsenal with an array of step backs floaters and sidesteps. Johnson Uses his crafty handle and quickness to manipulate defenders in the half-court and in transition. Consistent three-point shooter off to catch and off the dribble. A top 50 player in the country with a competitive edge. With offers from Arizona, Washington, Washington State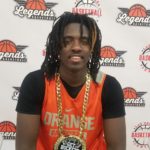 Will McClendon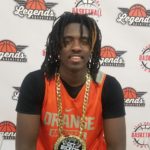 Will McClendon 6'4" | SG Bishop Gorman | 2021 State #42 Nation NV SG 6'4 Bishop Gorman Las Vegas, NV (UCLA)
Will was the top shooter this weekend in all of the Madehoops West. He is a guy with the ultra-green light and someone that is not afraid to let it go at any time from anywhere. Playing alongside Frankie Collins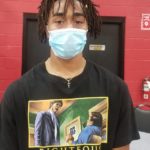 Frankie Collins 6'2" | PG Coronado | 2021 State #58 Nation NV allows him to move without the ball play out to closeouts and get open looks. His three-point shooting was hot as usual but he's really improved As a shooter off the bounce. Will is such an underrated and undervalued defensively he can guard either guard position as 6'4 UCLA is getting so much more than a shooter.

Jaylin Stewart Jaylin Stewart 6'7" | SG Garfield | 2023 State #86 Nation WA SG 6'6 Garfield High School Seattle, WA
Stewart possesses good size and strength at the shooting guard position. One of the top shooters in the country. He caught fire against Air Nado this weekend draining five 3's in the game. Already a state champion under Brandon Roy at Garfield High School Steward has the size skill athleticism and pedigree to be the top Prospect on the West Coast. As Banchero graduates his role and opportunities for the rotary will increase tremendously. With Offers from Arizona, Washington, Washington State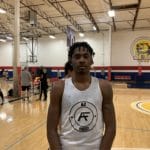 Jamiya Neal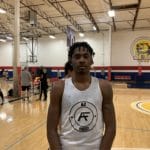 Jamiya Neal 6'6" | SF Hillcrest Prep | 2021 State AZ SG 6'5 Hillcrest Prep Phoneix, AZ (Arizona State)
Neal Is another two-way prospect that coaches love at 6'5 his ability to defend three positions makes him very valuable And a guy that can impact winning. His skill set allows him to be great playing out of closeouts where he's able to showcase his mid-range game and get to the rim and use his athleticism to finish over bigger players. His lateral quickness and wingspan were one of the more impressive things this weekend on the prospect that can do a little bit of everything Arizona State is going to love matching him up with opposing teams leading scorers.
John Christofilis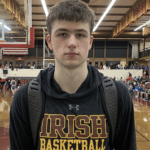 John Christofilis 6'4" | SG O'Dea | 2021 State #185 Nation WA (Featured Image) SG 6'4 O'Dea High School Seattle, WA (Creighton University)
John is a  three-point specialist off the catch or off the dribble. His IQ allows him to know how to space the floor and find gaps in the defense where he can get his shot off. His quick trigger and athleticism allow him to shoot over smaller defenders. He is a player that you can run off of screens at the next level. Averaging over 25 points for the weekend he's looked to be playing with extreme confidence and Creighton is getting a four-star Player and in a five-star system."