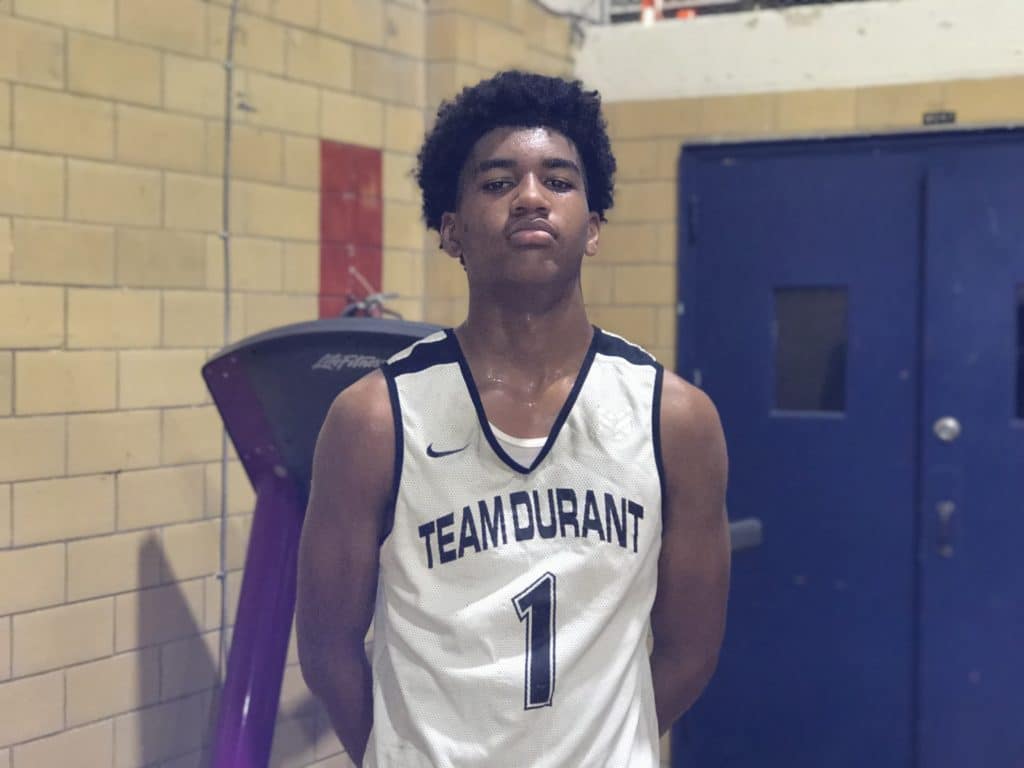 Posted On: 01/20/21 7:08 AM
Last week, we released our updated 2023 player rankings. As usual, the flow of content follows with different breakdowns of the updated list. I'll be focusing on the Baltimore prospects and break down each position starting with the point guards.
Overall ranking: No. 16
Positional ranking: No. 5
Valentine left a great impression on myself and Adam Ayalew after we saw him in action with Team Durant this summer. Valentine is a three-level scorer who can operate in a number of ways. He's deceptive enough to get by his matchup consistently, can make proper reads in ball screens and has craft when it comes to attacking and finishing around the rim. He's more than a scorer. Valentine has solid basketball IQ and understands the right basketball play to make especially on paint touches. He's a dependable defender who can guard either backcourt slot and is a willing rebounder for his position.
Tjay Beckles Tjay Beckles 5'10" | PG Overlea | 2023 State MD | 5'10 | Overlea
Overall ranking: No. 17
Positional ranking: No. 6
We've raved about Beckles and he gave even more reason this summer. Yet, he's still no where near