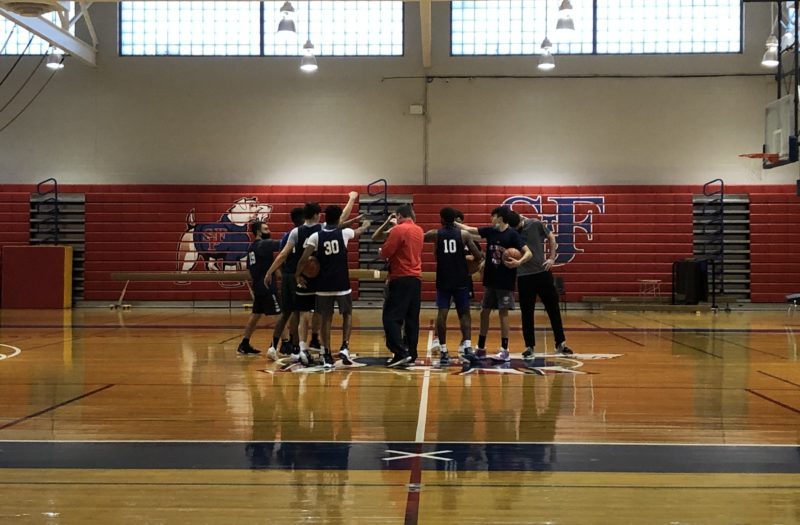 Posted On: 01/7/21 8:59 AM
Last night I had the opportunity to visit St. Francis Prep located in Queens, New York. Coach Lynch and his staff continue to hold simulated workouts while following all COVID protocols creating a platform for a very talented team.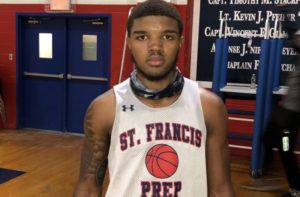 Senior point guard Todd Rochelle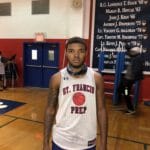 Todd Rochelle 6'2" | PG St. Francis Prep | 2022 is the clear leader of team. He leads by example ensuring everyone is giving their all. Outside of his scoring ability, the southpaw is an excellent ball-handler who uses his speed and strength to get by defenders. His high basketball IQ, court vision, and feel for the game were on display throughout the day. Todd constantly scans the court to excel as a playmaker and facilitator controlling the tempo. There is no doubt Todd has Division 1 talent and will prove to be one who slipped through the cracks.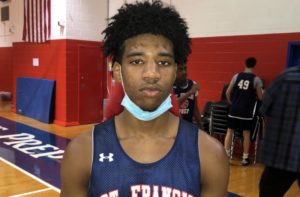 Junior Latiek Briscoe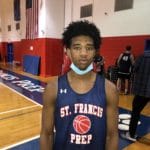 Latiek Briscoe 6'2" | SG St. Francis Prep | 2022 State NY is very skilled with the ball in his hands. The All-CHSAA lefty played unselfishly during the workout. He's consistently made the right play allowing the game to come to him. Latiek, unlike most young players, plays with good balance. He has an understanding of how to keep defenders guessing. Defenders respect his quickness which allows him to utilize his ball and shot fakes to excel as a scorer.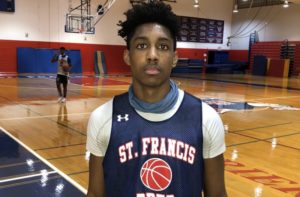 Junior guard  Chance Morrish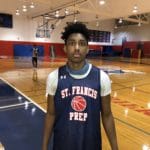 Chance Morrish 5'11" | PG St. Francis Prep | 2022 State NY is a sharpshooting lefty who is fluid on the offensive end. He's a sneaky athlete who uses his craftiness to finish in the paint. Chance's quickness allows him to penetrate into the lane showing good touch on his runner/floater.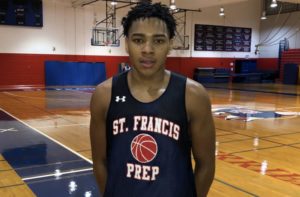 Junior wing Jaden Daughtry was the most versatile player on the team. He's capable of scoring from the perimeter or as a straight-line driver. He has the length, size, and recovery speed to defend multiple positions at the high school level. I was immediately intrigued by his size and length (estimated 6'6″ height/6'8-6'10 wingspan). He would have been a matchup nightmare this season.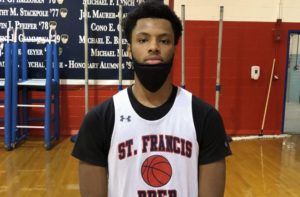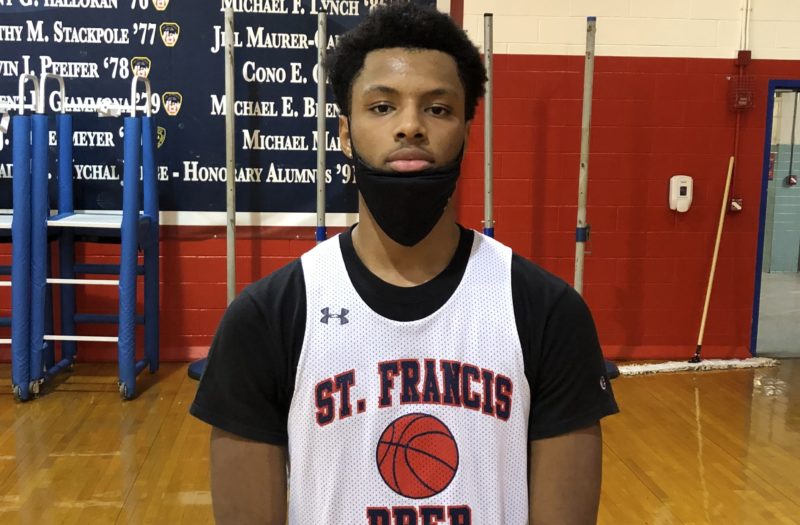 Junior guard Jonathan Medley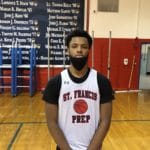 Jonathan Medley 6'5" | SG St. Francis Prep | 2022 State NY was one of the most physical guards in the gym. His strong lower extremities support his explosive playing style. He's a powerful guard who is hard to move off his path. He consistently shot the ball well from the catch, he's a much-improved shotmaker.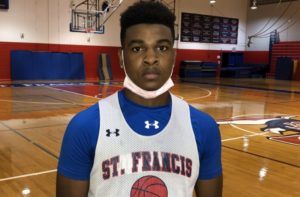 Junior Key'Sean Maynard is a strong compact 6'0″ guard who showed flashes of his craftiness and shot-making ability. He uses his quick first step to get downhill and finish through contact.
Sophomore guard Josh Pascarelli has a quick release on his jumper and the potential to be one of the best shooters in the area. He averaged 25 points per game playing with the freshmen team last season. 
Additional players to watch:
Peter Tomala '21 has a fluid release on his jumper and craftiness to finish downhill.
Marco Battaglia '22  is a wiry wing with a good shooting touch on his jump shot.
Billy Wood '23 showed glimpses of his passing ability and court vision.