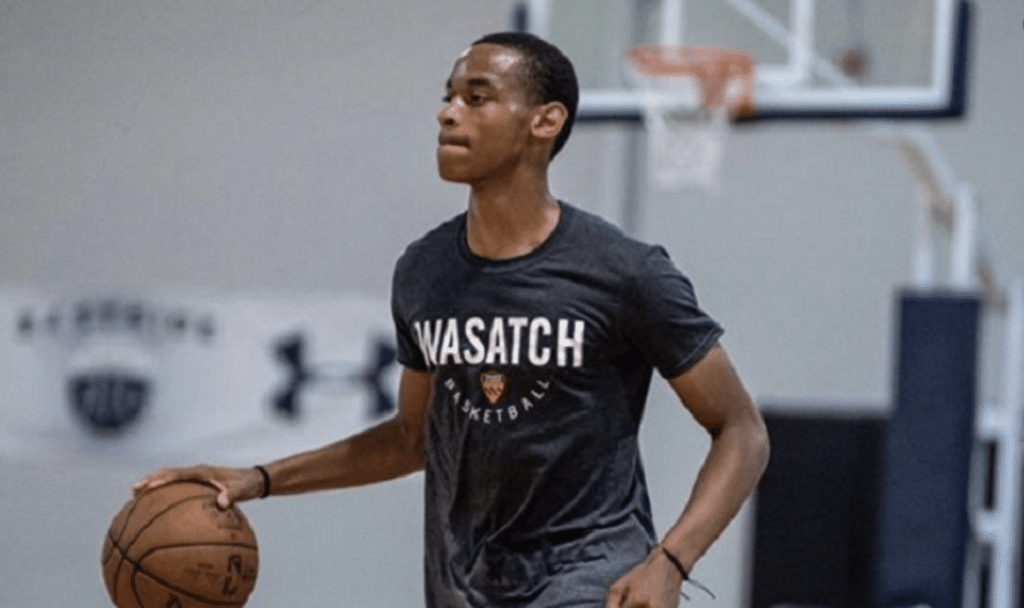 Posted On: 01/15/21 10:46 PM
For the second Friday in a row I was present at the NIBC Invitational that brought out some of the top high school programs in the country. Below are the final scores to each game followed by my notebook that recaps the action from the day.
Hamilton Heights 62 Bishop Walsh 52
Wasatch Academy 79 Legacy Early College 60
Sunrise Christian Academy 57 La Lumiere 46
Montverde Academy 93 Oak Hill Academy 60
IMG 93 Houston High 54
Bishop Walsh got off to a hot start and had a nice lead at halftime because of the play from 2022 Mady Trore who was inserted into the starting lineup for the first time on Friday during the NIBC Invitational. He came out clicking on all cylinders showcasing his offensive versatility which really sparked Bishop Walsh.
2022 Felix Okpara played a major role in the comeback for Hamilton Heights. Known as an elite shot blocker, Okapara showed how dominant he can be around the rim. He was finishing everything with two handed dunks and continued to play with a high motor. The 6'10 junior finished with 14 points and 11 rebounds. 
2021 Kentucky commit Nolan Hickman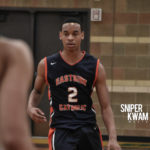 Nolan Hickman 6'2" | PG Eastside Catholic | 2021 #29 Nation UT continues to showcase why he is going to fit well under John Calapari. He is a do it all point guard that can set up his teammates well but also has an impressive scoring package. Hickman looks to be ready to contribute from day one in Lexington. He finished with 17 points and 7 assists on Friday. BYU fans are going to appreciate Fousseyni Traore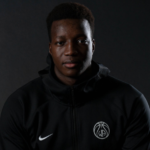 Fousseyni Traore 6'7" | SF Wasatch Academy | 2021 State UT in years to come as he is an absolute workhorse down low. Traore outmuscles everybody because of his strength that allows him to be very dominant around the rim. He had an easy double double on Friday finishing with 12 points and 15 rebounds.  2022 Richard Issacs continues to be one of my favorite guards in the 2022 class. Issacs has some Trae Young in him with his ability to distribute the ball and the way he can quickly score the basketball. Shooting is one of his stronger attributes and he showed that on Friday finishing 4/6 from deep while finishing with 20 points. Decision making is one attribute Issacs can work on but he is a college ready guard that is super fun to watch.  2022 Keba Keita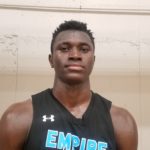 Keba Keita 6'9" | C Wasatch Academy | 2022 State #157 Nation UT is a very underrated bench player for Wasatch that should arguably be getting more playing time on the court. Standing at 6'9 and with good strength, he is more than capable of being at least a solid mid major post player at the next level. Remember the name Jeremy Fears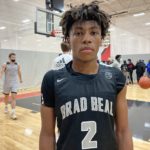 Jeremy Fears 6'1" | PG La Lumiere | 2023 State #26 Nation IN from the 2023 class. Fears is going to be a really good college point guard at a high major basketball program in a few years. He already has a very high basketball IQ and that has shown consistently during his time at the NIBC Invitational. He did not have his best performance statistically on Friday but Fears is a very smooth floor general directing the show for one of the top high school teams in the country. Michigan State commit Jaden Akins gives Sunrise an immediate scoring burst whenever he comes in the game off the bench. He can hit shots from whenever he really wants on the floor but today he showed off his explosiveness and athleticism by finishing above the rim twice late in the second half for Sunrise. Tom Izzo is getting a tough scoring guard. As expected, Jalen Duren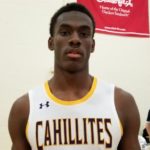 Jalen Duren 6'9" | PF Montverde Academy | 2022 FL dominated for Montverde as there was simply nobody on Oak Hill that could slow him down. Duren got many alley oops and was dunking everything with two hands under the rim. It was just another day in the office for Duren and he continued to show why he could be the most dominant player in the 2022 class.  IMG made their first appearance in the NIBC Invitational on Friday night and showed why their matchup against Montverde on Sunday is so highly anticipated. IMG is absolutely loaded 1-5 as they had six players finishing in double digits for points that included Tamar Bates Tamar Bates 6'4" | PG IMG Academy | 2021 State FL , Eric Dailey Jr, Mousa Diabete, Jarace Walker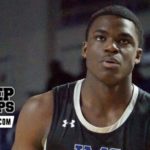 Jarace Walker 6'8" | CG IMG Academy | 2022 State #12 Nation FL , Noah Batchelor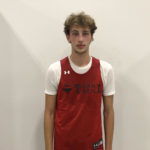 Noah Batchelor 6'6" | SF IMG Academy | 2022 State #184 Nation FL and Jett Howard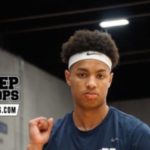 Jett Howard 6'5" | SG IMG Academy | 2022 State #64 Nation FL .