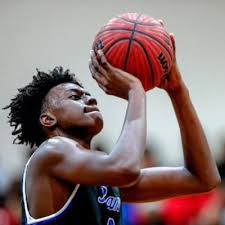 Posted On: 01/11/21 9:35 AM
To kick off the new year, I was able to attend some games. COVID has put some restrictions on attendance but luckily I was able to get my eyes on some players that stood out. A few of these players are top-ranked and some are prospects of the future. 
Here are the Standout Performers in no particular order. 
Jalon Moore Jalon Moore 6'7" | SF Gardendale | 2021 State AL , 6'7 G/F ,Gardendale C/O 2021: Has continued to prove why he's an elite player. The first thing to take notice of is his patience with the ball, doesn't force anything. Has a smooth game and can score with ease. He has the tremendous court vision and is quick to find an open teammate. Definitely a CLUTCH player that can step-up when needed to.
Vincent Reeves, 6'5 G, Shades Valley C/O 2021: Is what the basketball word call and All-Around-Player, both on the offensive end and defensively. Can get to the basket with his quick handles or take a step back with his glossy jumper. His defense is like no other, has an incredible shot-blocking ability. If you're going up for a shot, be ready to get challenged. 
Keshawn Murphy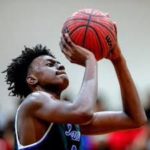 Keshawn Murphy 6'10" | SF Ramsay | 2021 State #152 Nation AL , 6'10 PF, Ramsey C/O 2021: Brings back