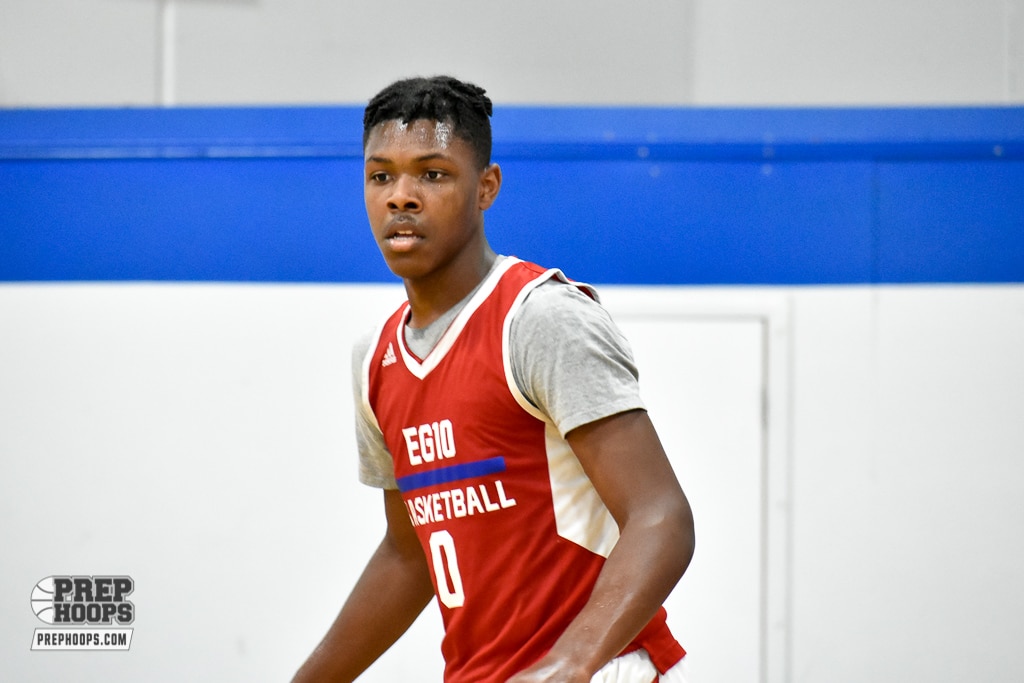 Posted On: 01/10/21 6:53 AM
This week was full of great games that had lots of great players in them. I saw some exciting prospects and look forward to giving you my evaluations each and every Sunday throughout the season. It is time to recap this week and look at what our exciting prospects did.
Pike: vs Noblesville 1/5
J.J. Louden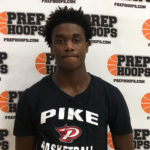 J.J. Louden 6'5" | PG Desert Valley Prep | 2022 NV – 6'4 2022 G/F: Louden Jr. is a bigger guard with great speed. He was pretty quiet this game offensively but in the past we have seen a ton of good things from him. He has a smooth playing style and can get to the rim easily. Solid shooter that can get hot at any moment. Just a well-balanced player that has the upside to compete at the next level.    
Ryan Conwell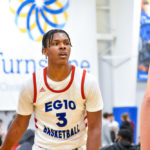 Ryan Conwell 6'3" | SG Indianapolis Pike | 2022 State #155 Nation IN – 6'2 2022 PG: Conwell was the best player this game. He is a tough guard that is so shifty on the offense. Well-built and is really strong with the ball. Knock down shooter that can score at all three levels. Came into this game averaging 17 points and ended up with 22 points this game. Sky is the limit for Conwell as his high school career continues.
Devon Woods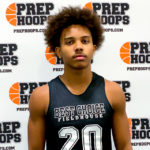 Devon Woods 5'10" | PG Indianapolis Pike | 2023 State IN – 6'7 2023 PG: Woods is a smaller guard that is quick and flashy. Solid jumper and is real aggressive shooting the floater and midrange. His size does not really affect him that much because of his elite quickness and toughness. Causes a ton of problems on the defensive end. Finished with 10 points and I feel like he is going to get better and better these next couple of years.
Noblesville: vs Pike 1/5
E.J. Smith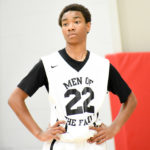 E.J. Smith 6'1" | PG Noblesville | 2022 State IN – 6'0 2022 PG: Smith is a lead guard that has looked to have grown a little since we have seen him last. Sees the floor well and looks to have a solid feel for the game. Needs to be a little quicker with his decision making with the ball but that should come in time. Looks to be a good enough shooter that can make a defense pay if left open. Overall, Smith had a solid game and looks to have some potential that has yet to be unleased.
David Lloyd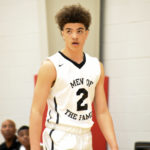 David Lloyd 6'4" | SG Indianapolis North Central | 2022 State IN – 6'3 2022 SG: Lloyd a bigger shooting guard that is so skilled and athletic. Lloyd was the player that impressed me the most this game. Lights out shooter that always has his hands ready to fire off a quick shot. Good size and has enough quickness to beat a defender on the drive. Type of player that can probably guard the wing and post well. His game has just looked to improve so much since I saw him last summer. He is on track to be one of breakout stars in the state at the moment.   
Preston Roberts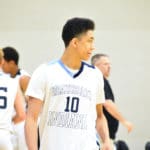 Preston Roberts 6'5" | SF Noblesville | 2023 State IN – 6'3 2023 PG: Roberts is a bigger lead guard who has a good amount of talent. Drives so well and is good about creating his opportunity in the lane. Really not afraid to play through contact and is pretty fast going north and south. Did not show much of a jumper but if he can start to show/utilize that it could open up his game a ton more on the offense. Love the amount of energy he has and the way he hustles throughout the entire game. You can for sure see why he is one of the better 2023 prospects in the state. 
Luke Almodovar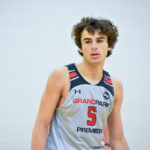 Luke Almodovar 6'2" | SG Noblesville | 2023 State IN – 6'2 2023 SG: Almodovar is a taller shooting guard who plays with a good amount of aggressiveness. Good shooter with a smooth stroke. Made some good hustle plays on both the offense and defense. Felt like from watching him there was some more to his game than what he showed. As his high school career continues, I think he is going to show more of what he capable of. Solid showing from Almodovar.
Evansville Reitz: vs Bedford North Lawrence 1/8
Gavin Schippert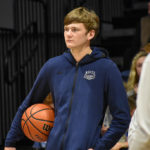 Gavin Schippert 6'7" | PF Evansville Reitz | 2022 State IN – 6'6 2022 PF: I was really impressed with Schippert this game. He is a big and powerful power forward that does really well around the rim. Posts up on a defender very well and plays a little bit of bully ball when he can. Great rebounder on both ends and showed an ability to stretch the floor a little bit. Type of big that is quick on his feet and has great footwork with the ball in his hands. See a lot of potential in Schippert and he should be pretty dominant in his senior year. Finished with 13 points.  
Isaac Higgs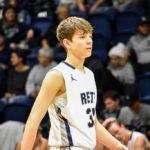 Isaac Higgs 6'2" | PG Evansville Reitz | 2023 State IN – 6'0 2023 PG: Higgs is a tough guard like his brother and handles the ball very well. He is a lead guard with long arms and has looked to have grown a little bit height wise since the last time I saw him. He is a floor general that makes great plays for his team and can score if he needs to. Dribbles through traffic extremely well and can get to the foul line. Did not have the best of night shooting like most of his teammates but he has shown in the past that he can knock jumpers down at a high level. Finished with 7 points this game and looks like he is still on track to reach his potential at the high school level.