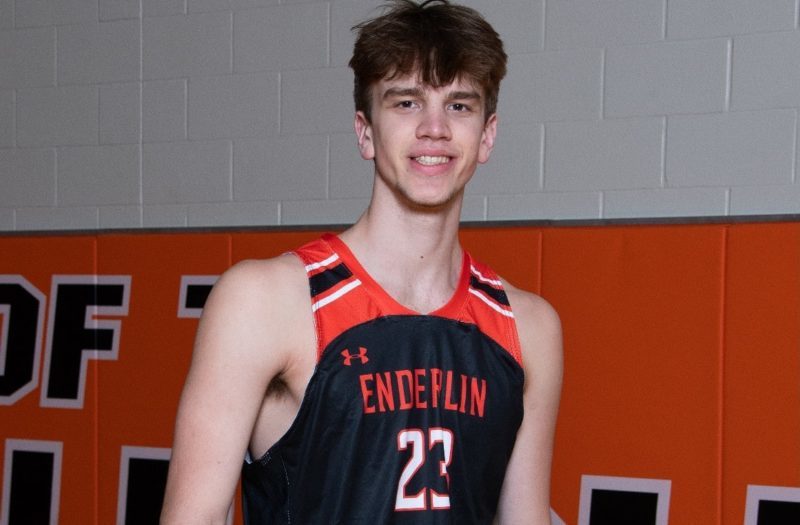 Posted On: 01/28/21 9:52 AM
The Mr. Basketball award is only given to a senior. It is a fun idea to look at the top players in the class of 2022 and see who could potentially win the award if it were given to juniors.
Alphabetically, here are some possible Mr. Basketball candidates in 2022:
Carson Hegerle Carson Hegerle 6'3" | SG West Fargo | 2022 State ND (2022) |6-4 G/F| West Fargo – 17.1 ppg, 6 rpg, and 3.6 apg. He has multiple D1 offers to play college football, so he is an elite athlete. Carson has had many highlight-reel dunks and blocks this season. He is also becoming a dominant defender with a great ability to keep guys out of the paint and alter shots. Carson is versatile and athletic enough to guard all 5 positions. He is a great slasher and a physical finisher at the rim. 
Jayden Yankton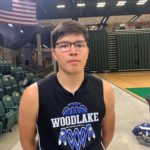 Jayden Yankton 6'1" | SG Four Winds/Minnewaukan | 2022 State ND (2022) |6-1 G| Four Winds/Minnewaukan – 17.3 ppg, 4.4 rpg, 2.6 spg, 38% 3FG. Jayden is a lights-out shooter with range that extends to NBA depth. He has a motor that does not stop. With a solid group of seniors graduating around him, I expect Jayden to put up monster numbers next season.
Joe Hurlburt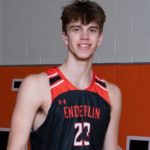 Joe Hurlburt 6'11" | PF Enderlin | 2022 State #158 Nation ND (2022) |6-10 F| Enderlin – 24.5 ppg, 15.5 rpg, 4.4 apg, 1.5 spg, 1.5 bpg. He has major D1 offers from Power 5 schools. Joe has the height like a center but shoots and dribbles like a guard. He is a special player that with leave next year as one of the most recruited players in the history of North Dakota basketball. Joe has physical gifts, ball skills, and he has a high basketball IQ.
Trey Brandt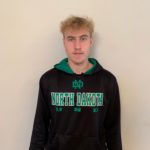 Trey Brandt 6'1" | PG Beulah | 2022 State ND (2022) |6-0 G| Beulah – 23.4 ppg, 5.8 rpg, 4.7 apg, 3.7 spg. He has a great feel and understanding of the game. Trey is a dynamic shooter with proper form and elevation. He is a prolific passer that sees that court well. Trey has artful handles, and he changes speeds effectively to keep defenders off balance.
Treysen Eaglestaff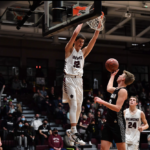 Treysen Eaglestaff 6'5" | SF Bismarck | 2022 State ND (2022) |6-5 F| Bismarck – 23 ppg, 7.36 rpg, 2.3 apg, 2.8 spg. He is as pure of a scorer as you are going to get. Treysen's 3-point jumper is effortless and ultra-soft. No matter how fast or slow the game is being played is seems like Treysen is also in control. He is a crafty, skilled, and an intelligent player.
Honorable mention: Brett Limke Brett Limke 6'1" | PG West Fargo | 2022 State ND , Carter Englund Carter Englund 6'7" | PF Shiloh Christian | 2022 State ND , Ethan Morin Ethan Morin 6'2" | SG Dunseith | 2022 State ND , Eric Wentz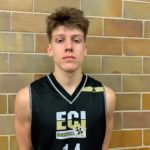 Eric Wentz 6'2" | SG Minot | 2022 State ND , Gus Hurlburt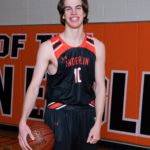 Gus Hurlburt 6'9" | PF Enderlin | 2022 State ND , Michael Nhial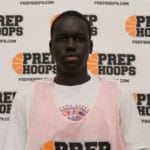 Michael Nhial 6'7" | SF West Fargo Sheyenne | 2022 State ND , Paine Parks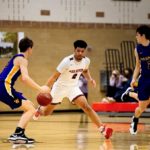 Paine Parks 6'3" | SG Grand Forks Red River | 2022 State ND , Paul Olson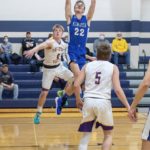 Paul Olson 6'3" | SF Kindred | 2022 State ND , Scott Wagner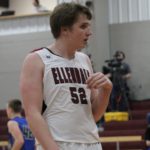 Scott Wagner 6'8" | C Ellendale | 2022 State ND , Zach Hendrickson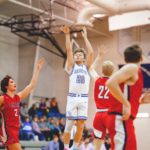 Zach Hendrickson 6'0" | PG Our Redeemer's | 2022 State ND , Zander Albers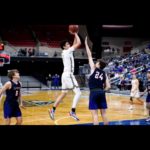 Zander Albers 6'5" | PF Bismarck Legacy | 2022 State ND