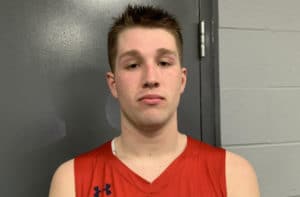 3A #6 Ballard (11-1) at 3A #2 Carroll (12-1)
This is a huge meeting, not only in 3A, but in the Raccoon River Conference. Carroll handed Ballard their only loss of the season back on December 18, a 59-58 win in overtime. The Tigers are 1.5 games ahead of the Bombers in the league standings entering this game, so a Ballard win would be huge for their chances in the league race. Ballard, 3A's highest scoring offense, is averaging 72.7 points a game behind their dynamic trio of Ashton Hermann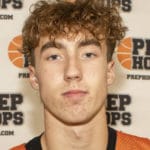 Ashton Hermann 6'4" | SG Ballard | 2022 State IA (17.5), Connor Drew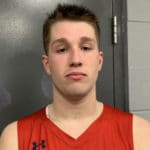 Connor Drew 6'6" | PF Ballard | 2021 State IA (15.2, 8.8 rebounds) and Mason Murphy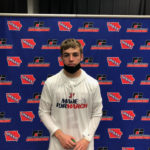 Mason Murphy 5'9" | PG Ballard | 2021 State IA (13.3). Hermann has really established himself as one of the best two-way guards in the 2022 class, while Drew is a strong combo forward who can score inside and out. Murphy takes great care of the basketball and has really developed as a perimeter shooting threat, knocking down 43.2% of his 3s on the year. 
Carroll is coming off their first loss of the year, to a strong 4A Southeast Polk team. The Tigers are winning games by an average of 24 points a game, holding teams to just 46.9 points a night. A team filled with perimeter shooting threats, they're led by junior guards Kaleb Booth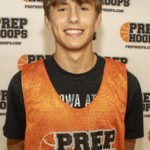 Kaleb Booth 6'1" | SG Carroll | 2022 State IA (16.2, 42.3 3P%) and Nick Macke Nick Macke 5'10" | SG Carroll | 2022 State IA (11.2, 43.2%). That tandem can really light it up from 3, and they can also get to the bucket. Colby Christensen Colby Christensen 6'1" | SG Carroll | 2021 State IA (10.6, 35.7%) is another capable perimeter shooter, while Tory Feldman (10.6) is a versatile forward who can stretch the floor a bit but is better inside the arc. These are two potent offensive teams, but Carroll won the first meeting with their play on the defensive end, holding Ballard to just 20 second-half points, including overtime. If they can play strong defense again, they can practically lock up the RRC.
1A #5 Lake Mills (4-0) at Garner-Hayfield-Ventura (12-4)
The only game that Lake Mills has played this season decided by single-digits was against Garner-Hayfield-Ventura, back on December 18, a 46-42 win. It was the Bulldogs lowest scoring output this season by 17 points, and they're averaging 74.6 points a game since that contest. They're led by senior guard Dashawn Linnen Dashawn Linnen 6'3" | SG Lake Mills | 2021 State IA (19.0, 41.4 3P%), a sharpshooting guard who can fill it up from all three levels. GHV was able to hold him to just 12 points on 8 shots in the first meeting. Senior Caleb Bacon Caleb Bacon 6'4" | PF Lake Mills | 2021 State IA (12.5, 10.0 rebounds) is a big, physical force in the paint, while junior wing Wyatt Helming (13.3) has emerged as a strong secondary scoring option.
GHV will once again look to slow down this game and try to grind out a low-scoring win. They're allowing just 44.8 points a game, which ranks 7th in 2A, and are led offensively by a trio of double-figure scorers in Kevin Meyers (12.7), Hayden Hutcheson Hayden Hutcheson 6'5" | SF Garner-Hayfield-Ventura | 2021 State IA (11.6) and Zach Suby (10.2). That trio can all shoot the 3 fairly efficiently, and they'll need to knock down some shots if they want to hang with the Bulldogs again.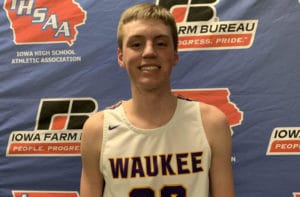 4A #2 Waukee (7-1) at 4A #7 Valley (8-2)
While Waukee holds a 4-1 edge in the last five meetings between these teams, none of those games has been decided by more than five points (Valley's win last year). This has emerged as one of the best, most competitive, rivalries in the state lately. The Warriors are incredibly talented and have won their last five games by 32.8 points a game, rebounding from an upset loss to Johnston in which they played without star Tucker DeVries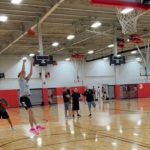 Tucker DeVries 6'7" | SF Waukee | 2021 State #123 Nation IA (19.7), due to COVID contact tracing protocols. DeVries, headed to Drake, leads the team in scoring and is stuffing the stat sheet to the tune of 7.7 rebounds, 5.8 assists and 4.5 steals with 51-40-67 shooting splits. Iowa-bound Payton Sandfort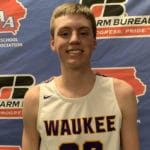 Payton Sandfort 6'7" | SF Waukee | 2021 State #138 Nation IA (19.5) is a knockdown shooter, shooting 54.5% from the arc, while sophomore brother Pryce Sandfort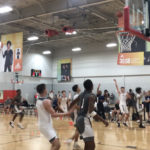 Pryce Sandfort 6'7" | SF Waukee Northwest | 2023 State #123 Nation IA (7.4, 56.0 3P%) is a dynamic shooter as well. Omaha Biliew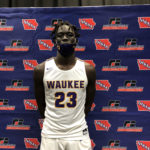 Omaha Biliew 6'8" | SF Link Academy | 2023 #14 Nation FL (10.9, 7.8 rebounds, 3.1 blocks) is one of the top 2023 prospects in the country and has really given the Warriors a boost with his defense and athleticism.
Valley has gotten outstanding production out of senior guard Ty Walker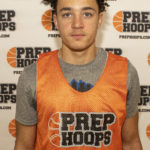 Ty Walker 5'11" | PG Valley | 2021 State IA (21.4, 47.4 3P%) this year. Walker has really taken his play to another level, showing the ability to really shoot the basketball, but also use his quickness to get to the rim. The Tigers also have a pair of big men who are a major issue for most teams in the state in juniors Eli Raridon Eli Raridon 6'7" | PF Valley | 2022 State IA (17.6) and Ruot Bijiek (14.4). Raridon is also a coveted tight end prospect on the football field, an athletic, physical forward who looks to dunk on everyone. Bijiek spent last year at Dowling and is thriving with the Tigers, pulling down 8.4 rebounds and 1.8 blocks a night. He holds an offer from Arkansas and is a big, 6-8, athletic forward who impacts the game on both ends of the floor. 
2A #6 Aplington-Parkersburg (12-2) at 1A #2 Wapsie Valley (11-2)
These two teams are in a three-way tie with Dike-New Hartford at 9-2 in league play, with Denver sitting a game back at 7-2, so this is a big game for the league race. A-P won the first meeting, a blowout 71-48 win back on December 15. In that win, the Falcons made 12 3-pointers and held Wapsie to just 34% shooting. They're an explosive offensive team, ranking 2nd in 2A in scoring at 75.2 points a game, with four players averaging in double-figures, led by junior Jayden Mackie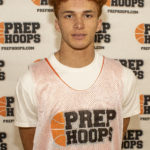 Jayden Mackie 6'2" | PG Aplington-Parkersburg | 2022 State IA (12.9) and senior Owen Thomas Owen Thomas 6'4" | SF Aplington-Parkersburg | 2021 State IA (12.9). Sophomore guard Garrett Hempen (11.8) and senior forward Josh Haan Josh Haan 6'6" | PF Aplington-Parkersburg | 2021 State IA (10.1) are the other major scorers, but this group is deep and loaded with offensive firepower, as plenty of other players are double-figure threats on a nightly basis. Mackie has committed to play at DII Upper Iowa.
Wapsie Valley played the first meeting without Kobe Risse Kobe Risse 6'0" | PG Wapsie Valley | 2021 State IA (10.6, 6.0 assists), a senior guard who is a four-year starter and a calming presence on the floor, which surely attributed to some of the issues they had in that blowout loss. The defending 1A champions are playing their best ball of the season, winners of five straight by an average of 19 points a game. The Risse- Blayde Bellis Blayde Bellis 5'9" | PG Wapsie Valley | 2021 State IA (12.7, 3.5 assists) backcourt is one of the best in 1A with their ability to score and facilitate. Mason Harter Mason Harter 6'6" | PF Wapsie Valley | 2023 State IA (11.2, 11.0 rebounds) has been a strong presence in the paint, and junior wing Gunner Meyer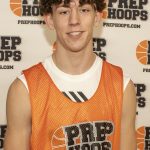 Gunner Meyer 6'5" | SF Wapsie Valley | 2022 State IA (11.5) is starting to shake off a slow start to the season and really emerge as the talented playmaker who stood out at State last year.