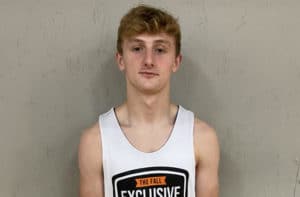 Knoxville (5-0) at Albia (4-1)
This is a huge game in the South Central Conference between the league's top two teams. Albia swept the season series last year, 70-66 and 70-32, so Knoxville will be looking for some revenge here.
Knoxville is led by senior guard Kieren Nichols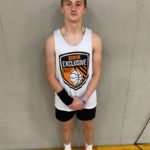 Kieren Nichols 5'11" | PG Knoxville | 2021 State IA (20.2), who is a threat to score 30+ on any given night. His scoring has dropped a bit this year, but the Panthers have been more successful with a more balanced attack. Senior wing Spencer Hixson Spencer Hixson 6'5" | SF Knoxville | 2021 State IA (16.4) is playing at a high level, and sophomore forward Luke Keitges (11.2, 9.0 rebounds) has really stepped up his play as a tertiary option. 
Albia has rebounded well from a season-opening loss to Grand View Christian, winning four straight games, including a comeback win on Tuesday against a good Washington team. The Blue Demons have been led by the Chance brothers – senior Blake Chance Blake Chance 6'4" | PG Albia | 2021 State IA (18.5, 6.3 assists) and sophomore Drew Chance (15.0, 6.5 rebounds). Brayden Messamaker Brayden Messamaker 6'1" | SG Albia | 2021 State IA (13.5) and Trey Griffin (9.0) give them some more scoring options on the perimeter. The Demons haven't shot the ball well yet this year (24.7 3P%), but they do a great job limiting turnovers (just 5.2 a game), and that could be a key here.
3A #9 Solon (7-1) at 2A #5 Beckman Catholic (7-1)
These two WaMaC schools have been pleasant surprises this year, rolling to a combined 14-2 record entering tonight's contest. Solon has been led by the inside-out tandem of Kinnick Pusteoska (10.5) and David Bluder David Bluder 6'4" | SF Solon | 2021 State IA (16.0), while three other players averaging between 6.1 and 9.3 points a game. The Spartans have been strong on the defensive end under new coach Jared Galpin, allowing just 47.4 points a night. 
After losing all-state wing Michael Keegan Michael Keegan 6'4" | SF Beckman Catholic | 2020 State IA , nobody would've been surprised to see Beckman fall off a bit this year. The Blazers have done just the opposite, rolling to a 7-0 start before a setback against Marion on Tuesday night. They've been led by senior guard Mason White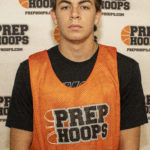 Mason White 6'0" | SG Beckman Catholic | 2021 State IA (19.8), who has emerged as one of the best scorers in 2A. Sophomore wing Padraig Gallagher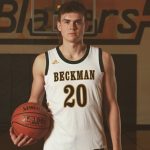 Padraig Gallagher 6'5" | SF Beckman Catholic | 2023 State IA (11.9) is an efficient scoring wing who can get the job done from all three levels. He's a high-upside player who is just starting to scratch his potential. Three others average between 8.9 and 9.9 points a game for the Blazers.
Bellevue West (NE) vs 4A #3 Council Bluffs Abraham Lincoln (6-2)
A big out-of-state week continues for CBAL. Coming off a competitive loss to Millard North, the top team in Nebraska, they entertain Bellevue West, the second-best team in Nebraska. They're led by Wisconsin signee Chucky Hepburn, a quick and super talented lead guard. Frankie Fidler is a 6-6 power forward who has committed to play at Omaha, and 6-7 junior William Kyle gives them some additional size in the paint. 
CBAL's two losses so far this year have come to out-of-state powerhouses in Millard North and Blue Valley Northwest (KS), a Kansas City-area power. The Lynx are led by future Division I wing Josh Dix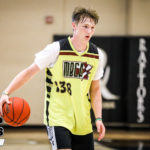 Josh Dix 6'5" | SG Council Bluffs Lincoln | 2022 State #149 Nation IA (22.0), an efficient scoring wing who can dominate games on both ends of the floor. They're getting strong production out of junior guard Jamison Gruber Jamison Gruber 6'1" | PG Council Bluffs Lincoln | 2022 State IA (11.4) and senior forward Noah Sandbothe (11.0) as well. It will be interesting to see how the Lynx go about defending Hepburn, and that will obviously be the biggest key to this contest.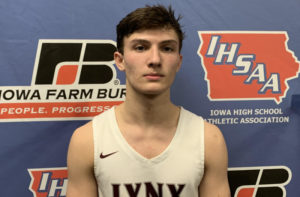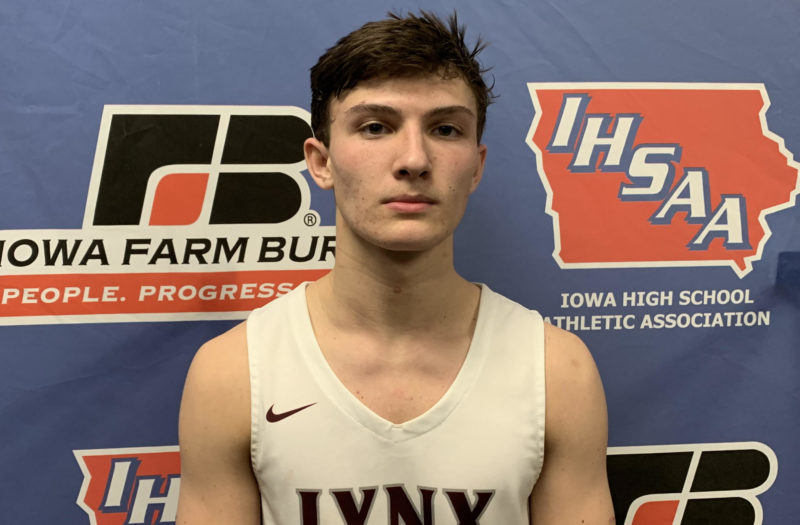 1A #3 Springville (11-0) at 1A #1 North Linn (9-0)
The game of the night will be played in Troy Mills, with two of the top three teams in 1A colliding. North Linn has a number of massive winning streaks going – 101 straight regular-season wins and 103 straight wins against league opponents. The Lynx are expected to be missing junior guard Dylan Kurt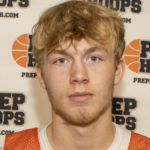 Dylan Kurt 6'3" | SF North Linn | 2022 State IA , who is averaging 15.4 points a game, which is certainly a significant blow. Paced by junior guard Austin Hilmer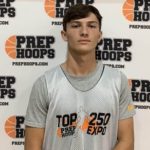 Austin Hilmer 5'11" | PG North Linn | 2022 State IA (19.0, 9.0 assists), they have the highest-scoring offense in 1A, putting up 85.2 points a game while allowing just 35 a night. Sophomore forward Tate Haughenbury (15.9) and junior Cade Haughenbury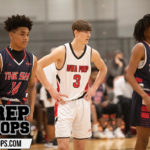 Cade Haughenbury 6'2" | SF North Linn | 2022 State IA (10.1) have been highly efficient and help control the glass. This is a group that always look to push the tempo and create chaos on the defensive end, and this year has been no different, averaging 17.3 steals a game. 
Springville is rolling teams by an averaging of 34 points a game behind their dynamic trio of guards – senior Alex Koppes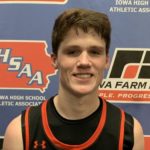 Alex Koppes 5'10" | PG Springville | 2021 State IA (22.0) and juniors Rhenden Wagaman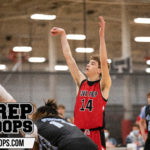 Rhenden Wagaman 6'3" | SG Springville | 2022 State IA (15.1) and Luke Menster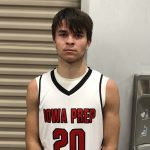 Luke Menster 5'10" | PG Springville | 2022 State IA (15.5). Like North Linn, they like to press and create chaos, averaging 14.5 steals a game. Whichever team protects the ball and limits live-ball turnovers, leading to easy buckets, better, should come away with a key win in the Tri-Rivers.
1A #10 Grand View Christian (5-1) at 2A #10 Treynor (8-1)
Grand View Christian's lone loss came to 4A Ottumwa, and they've been one of the best offensive teams in 1A this season, averaging 70.3 points a game. The Thunder have been led by the junior guard tandem of Josh Baucum (18.3) and Manny Hammonds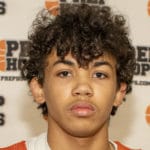 Manny Hammonds 6'2" | SG Grand View Christian | 2022 State IA (20.7), although the status of Hammonds remains in question. He has played in just three games so far this season. Jonny Gatto (11.8) give them another solid perimeter scorer, but the major difference-maker for this group is 6-11 sophomore Daniel Tobiloba Daniel Tobiloba 7'0" | C Grand View Christian | 2023 State IA (10.2, 16.7 rebounds). A highly athletic forward, Tobiloba controls the game on both ends of the floor with his size and athleticism. He's blocking 4.3 shots a game, alters many more, and is dominant on the glass.
Treynor just keeps winning basketball games. Scott Rucker has a great thing going there – it doesn't matter who is on the roster, he's going to put his kids in the right positions to win basketball games. This year's Cardinals team is smaller than they're been in previous years, but they're still dynamic, with three players averaging in double-figures – Tim Zimmerman (18.5), Noah James (14.3) and Sid Schaaf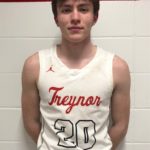 Sid Schaaf 5'11" | CG Treynor | 2021 State IA (14.9). They aren't shooting the ball well from the arc yet this year (28.0%), but they've been using their speed to beat teams to loose balls and pound the offensive glass to the tune of 12 offensive boards a game. Getting those extra chances goes a long way towards winning games.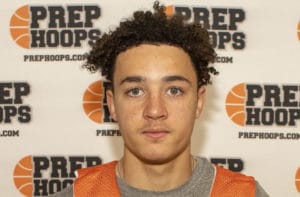 4A #4 Southeast Polk (4-0) at Valley (2-0)
These CIML rivals split their season series last year, with Southeast Polk winning 65-56 and Valley taking the rematch 60-23. Southeast Polk is a team that is loaded with perimeter shooting threats, but they haven't shot it very well yet (just 29.3% as a team from 3). Seniors Chase Bartlett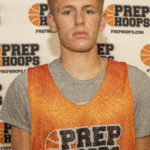 Chase Bartlett 6'2" | SG Southeast Polk | 2021 State IA (13.5) and James Glenn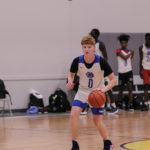 James Glenn 6'2" | PG Southeast Polk | 2021 State IA (12.5) are the leaders of this group, and they're both too good of shooters to stay cold for much longer. The Rams have been finding other ways to win while the offense has been cold, allowing just 47.5 points a game.
Valley is coming off a strong win over Johnston, and they have the size to really bother Southeast Polk in this matchup. The Tigers have a pair of big Division I athletes in the paint in juniors Ruot Bijiek (15.5, 9.5 rebounds, 2.5 blocks) and Eli Raridon Eli Raridon 6'7" | PF Valley | 2022 State IA (15.5, 6.0 rebounds). The 6-9 Bijiek holds D1 basketball offers from Arkansas, Hampton and Western Illinois, while 6-7 Raridon will be one of the most sought after tight end prospects in the Midwest. Senior lead guard Ty Walker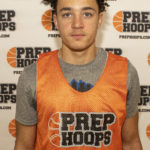 Ty Walker 5'11" | PG Valley | 2021 State IA (22.0) is a difference-maker in the backcourt with his ability to get to the bucket or shoot from 3. This group is big and athletic, and they'll make life difficult for the Rams smaller guards. 
Mid-Prairie (5-1) at West Branch (8-0)
Mid-Prairie has rebounded really nicely from a season-opening loss to Williamsburg, largely due to the incredibly strong play of junior wing Caleb Harmsen (24.5, 7.8 rebounds), who has been excellent with his ability to score from all three levels and control the glass on both ends of the floor. The Golden Hawks do a great job pounding the offensive boards, pulling down 12.3 a game, which leads to plenty of second-chance opportunities. Sophomore guard Alex Bean (12.8) has been a solid secondary scorer, while junior Jackson Pennington (3.8) isn't much of a scorer, but is dishing out 5.8 assists a game.
West Branch has three players averaging in double-figures in seniors Simon Palmer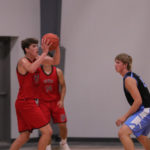 Simon Palmer 6'5" | PF West Branch | 2021 State IA (16.5) and Jeff Bowie Jeff Bowie 6'5" | PF West Branch | 2021 State IA (15.0) and junior Thomas Gould (11.7). Bowie, an Iowa football commit, pairs with Palmer to give the Bears good size and athleticism in the paint, while Thomas is more of a slasher. Senior Gavin Hierseman (8.6, 41.7 3P%) is the team's go-to shooter. Bowie and Palmer should be able to limit Mid-Prairie's second-chance opportunities, which would go a long way in helping the Bears remain unbeaten.
Apologies to these outstanding games, as VarsityBound is now down and I needed to get this article published:
4A #8 Johnston (0-1) at 4A #1 Waukee (2-0)
2A #6 Aplington-Parkersburg (8-1) at 2A #2 Denver (8-1)
3A #1 Dallas Center-Grimes (7-0) at 3A #6 Pella (7-0)