The 1st annual Battle At Memorial event is scheduled to take place this Saturday at Southridge High School. A four-game event that, pre-Pandemic, would have been a well-attended event with some of the best teams in Southern Indiana set to play.  Regardless, the games are setup well and should provide some great, late-season competition for some potential State Title contenders.
2:00 PM ET – Evansville Day vs. Crawford County
Evansville Day (4-4) is a very, very young team with only 3 Seniors on their roster. They take on Crawford County (2-7) who has been as tested as any 2A team in the state.  Crawford County is in sort a rebuild but Senior guard Noah Adams and Trevor Harvey are putting up more than 34 points combined each game. Day will rely on a wide swath of scoring but look for Noah Rugini and Tyler Myers to be the bright spots.
4:00 PM ET – Linton-Stockton vs. South Decatur
The tale of two season with South Decatur (4-4) with more of a backloaded schedule and still trying to figure their team out and Linton-Stockton (13-2) who is playing a normally difficult schedule and has most of their games completed already. Linton-Stockton is one of the best teams in the state regardless of class and a consensus Top 3 team in 2A this year. South Decatur has been up and down to start the season but has been in all but the first game of the season and is putting up monster numbers on offense. Their run-and-gun style with Hunter Johnson and Lane Lauderbaugh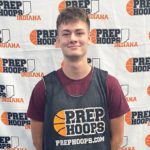 Lane Lauderbaugh 6'7" | SF South Decatur | 2021 State IN should make for a fun game against Linton's Lincoln Hale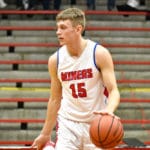 Lincoln Hale 6'5" | SG Linton-Stockton | 2021 State IN and Joey Hart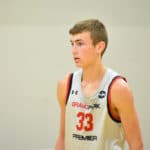 Joey Hart 6'5" | SG Linton-Stockton | 2023 State #214 Nation IN .
6:00 PM ET – Southridge vs. Greensburg
Host Southridge (6-5) has their best player back in Colson Montgomery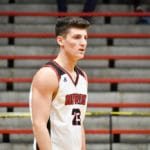 Colson Montgomery 6'5" | SG Southridge | 2021 IN and have now won 4 of 5 and looking to extend it against Greensburg (9-2). Greensburg has been great this season after losing a ton of talent but they are getting great production from Lane Sparks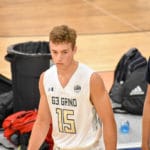 Lane Sparks 6'2" | PG Greensburg | 2021 State IN and Colin Comer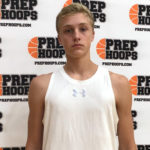 Colin Comer 6'3" | SG Greensburg | 2022 State IN . They aren't deep but they get after it.  Southridge, with Colson Montgomery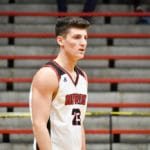 Colson Montgomery 6'5" | SG Southridge | 2021 IN back in play has been seeing a spark in their offense after struggling early on. Will be interesting to see if anyone on Greensburg can matchup with the 6'5 multi-sport standout.
8:00 PM ET – Heritage Hills vs. Barr-Reeve
In one of the most anticipated matchups all season, Heritage Hills (9-0) will take on Barr-Reeve (12-2).  Barr-Reeve owns just two losses and both have come against the best teams in the state in Carmel and Blackhawk Christian. Heritage Hills hasn't been as tested so far but they have a ton of similarities to Barr-Reeve. Both teams are extremely Senior-heavy, both teams give up just north of 40 points per game and both score just about 60 points per game.  Both have DI bigs in Blake Sisley Blake Sisley 6'8" | PF Heritage Hills | 2021 State IN and Curt Hopf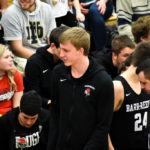 Curt Hopf 6'8" | PF Barr-Reeve | 2021 State IN and both have a lot of depth in their guards. This could be a true battle and great test heading into the postseason.