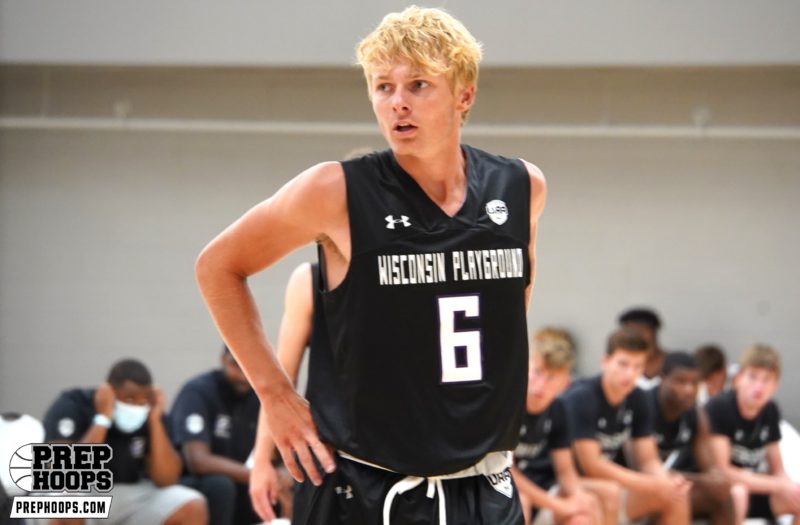 Posted On: 01/2/21 12:12 PM
With the first month of the high school season completed, we take a look back at who the top performers have been in the Southern Lakes Conference! This list will consist of a first team, second team, third team, and a few honorable mention selections based on individual performances and team success over the month of December.
First Team
Jack Rose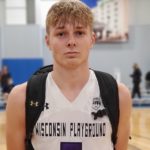 Jack Rose 6'4" | SG Westosha Central | 2022 State #213 Nation WI (6'4 2022 SG, Westosha Central)- The leading scorer for the top team in the conference, Jack has improved his scoring numbers while upping his efficiency this season. The D1 offered guard has played with even more confidence this year, showing no fear knocking down contested jumpers from mid-range, and running hard off screens to get off threes. His size allows him to get into space around the elbow and elevate over opposing guards to score, and he's one of the best mid-range shooters you'll find in the 2022 class. Defensively he continues to scrap for loose balls, and has been capable of guarding inside or out at the high school level. Averaging 19.1 points and 5.4 rebounds for the 6-1 league leaders.
Jordan Johnson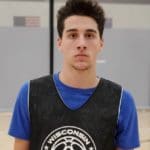 Jordan Johnson 6'2" | CG Elkhorn | 2021 State WI (6'1 2021 G, Elkhorn)- Last year's conference player of the year, Jack Rose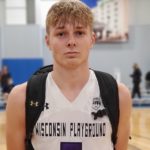 Jack Rose 6'4" | SG Westosha Central | 2022 State #213 Nation WI (6'4 2022 SG, Westosha Central)- The leading scorer for the top team in the conference, Jack has improved his scoring numbers while upping his efficiency this season. The D1 offered guard has played with even more confidence this year, showing no fear knocking down contested jumpers from mid-range, and running hard off screens to get off threes. His size allows him to get into space around the elbow and elevate over opposing guards to score, and he's one of the best mid-range shooters you'll find in the 2022 class. Defensively he continues to scrap for loose balls, and has been capable of guarding inside or out at the high school level. Averaging 19.1 points and 5.4 rebounds for the 6-1 league leaders. Jordan Johnson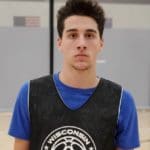 Jordan Johnson 6'2" | CG Elkhorn | 2021 State WI (6'1 2021 G, Elkhorn)- Last year's conference player of the year, Jordan Johnson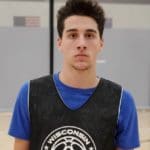 Jordan Johnson 6'2" | CG Elkhorn | 2021 State WI and his team had a delayed start to the season, but he's been on a tear since beginning play. Leading the conference in scoring, Johnson's team hasn't a lot of success thus far, but he's been doing everything he can to help keep his team in it against some tough competition. A shifty ball handler who's fearless attacking the basket, Jordan Johnson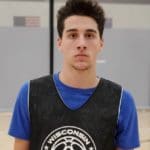 Jordan Johnson 6'2" | CG Elkhorn | 2021 State WI is one of the most dangerous isolation scorers in the area, and he's proven to be difficult to stop when he's looking for his shot. Currently putting up 23.8 ppg including 31.3 ppg in conference play. Devin Griffin (5'11 2022 PG, Westosha Central)- Devin Griffin has taken big strides in his game over the off-season, and has been arguably the best pure point guard in the conference this season. He's been a do-it-all type player for his team, providing leadership, poise, and effort on both ends of the floor. Offensively he's very crafty around the basket to score, has showcased his passing vision making difficult passes look routine, and has scored at an extremely efficient rate. Devin is currently leading the conference in assists at 4.6 a game, while also scoring 13.6 ppg and putting up 2.2 spg. Joey Berezowitz (5'10 2021 PG, Burlington)- The senior leader for the second place team in the conference, Joey Berezowitz has Burlington looking like a competitive team in Division 2. He's shown that he's capable of being his team's distributor or scorer, showcasing deep shooting range and a quick release that allows him to get his shot off before the close out. Despite his smaller size he's so shifty that he's able to create enough space to get a shot up off the dribble, or blow by his man and use a soft floater to score over size around the rim. He's putting up 16.8 ppg for a 5-2 team (5-1 conference).  Kenny Garth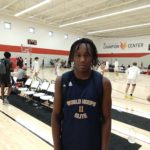 Kenny Garth 6'2" | CG Westosha Central | 2022 State WI (6'2 2022 CG, Westosha Central)- It's hard for me to put three players from the same team on the 1st-team list, but all three of them have been that good for the #1 team in the conference. The long and athletic combo guard has shown why he has high potential as a college prospect, producing in both the half-court and in transition. He's been really good at jumping passing lanes or picking his man and going coast to coast to finish with crafty or use his athleticism to throw it down above the rim. In the half court he's a creative ball handler who has shown the ability to make difficult finishes look routing, or dish off a last-second pass to the open man. Kenny is averaging 14.1 points, 3.2 rebounds, 2.6 assists, and 2.4 steals per game for a team that remains undefeated in the conference. Second Team Kevin Sandman (5'10 2021 G, Wilmot)- A player who could make a real push for the first team if he's able to lead Wilmot to some key wins down the stretch, Kevin is second in the conference in scoring, and is a dynamic guard capable of going and getting a bucket when needed. Sandman plays with a real nice change of pace, and is able to stop on a dime and pull-up for his mid-range game. Despite his size he also loves to draw contact at the rim and excels at getting to the free throw line. Kevin is second in the conference in scoring at 21.8 ppg. Tyson Skalecki (6'5 2022 SF, Union Grove)- One of the top shooters in the 2022 class that not a lot of people know about, Tyson Skalecki is shooting 51% on 39 attempts from three on the year, and is shooting 39/79 from distance over his two years of varsity competition (saw limited time last year). Tyson has some nice size and mobility to him, and that allows him to run off screens and get his shot up over the contest. He's also proven to be dangerous using a shot fake and taking one or two dribbles before connecting with a floater. Averaging 15.8 points and 4.6 rebounds for the Broncos. Ty McGreevy (6'3 2022 G, Badger)- A nice looking 2022 prospect who could catch some D3 looks over the next year, Ty has been the go-to player for Badger this season. He's got some nice size as a guard and uses that to get into the paint and finish over smaller guards. That aggressiveness attacking the basket leads to him making plenty of trips to the free throw line. Ty is also a solid shooter from both mid-range and three, and he's scoring 18.8 ppg to start his junior year. JR Lukenbill (6'3 2023 W, Burlington)- A sophomore prospect who's played his way onto my radar this winter, JR is a promising player on the wing for Burlington. Hovering in that 6'3-6'4 range he's a lanky wing with solid athleticism making him a danger attacking the basket. JR plays with maturity as an underclassman, and has even handled the ball at times for his team. He's such a versatile player as a scorer, rebounder, distributor offensively, and can also guard a handful of spots on the other end. Scoring 12.3 ppg for a really well-rounded team, and doing all of the little things to help his team win games. Ethan Safar (6'2 2021 W, Burlington)- Ethan is another reason why Burlington has been so competitive this year. He has a really strong build that allows him to finish through contact or defend in the paint, but has also showcased a really nice mid-range game off the dribble. He's an efficient player who takes smart shots, and knows how to score within the flow of the offense. Has been impressive scoring 14.4 ppg this season. Third Team Gabe Riska (6' 2021 G, Waterford)- Waterford is currently 5-4, with Gabe Riska leading the way. He's a threat to shoot from three, but is also scrappy on the glass and can distribute the ball. Has been a really well-rounded contributor for a Waterford team that is off to a solid start. Averaging 12.4 ppg, 4.8 rpg, and 3.2 apg. Isaiah Hoyt Isaiah Hoyt 6'1" | CG Wilmot | 2021 State WI (6'1 2021 PG, Wilmot)- Isaiah is a skilled and athletic point guard who's contributions don't always show up on the stat sheet. He's a capable scorer who has been really efficient shooting the ball, but is extremely unselfish and creates so many open looks for his teammates with his ability to draw help defenders. Currently averaging 9.4 points and 2.8 assists per game. London Glass (6' 2021 G, Wilmot)- It may have taken him a few games to get going, but London Glass has been on a tear to end the month, with three straight games scoring 23+, and his team is 3-1 over their last four games. A versatile scorer who can shoot from range or create going to the basket off the dribble, London is part of a solid guard trio for Wilmot that could be dangerous when they start to gel. Putting up 15 points and 3.5 rebounds per game for Wilmot. Erik Cesarz (6'6 2022 F, Delavan-Darien)- His team has only played two games thus far so it's hard to know how Erik will perform over the long term, but he's off to an impressive start. At 220 pounds he's a physical presence but also moves very well for his size. Is scoring 21 a game through the first two games of the season. Luke Freitag (5'10 2021 G, Delavan-Darien)- Luke scored 31 points in a season opening win for Delavan-Darien, and looks the part of a dangerous shooter. He has a quick release with the left hand, and can make defenders pay for going under screens. Currently averages 19 points per game. Honorable Mentions Danny Kniep Danny Kniep 6'5" | PF Burlington | 2023 State WI , Michael Mulhollon, Alex Johnson, Trevor Hancock, Alex Sippy