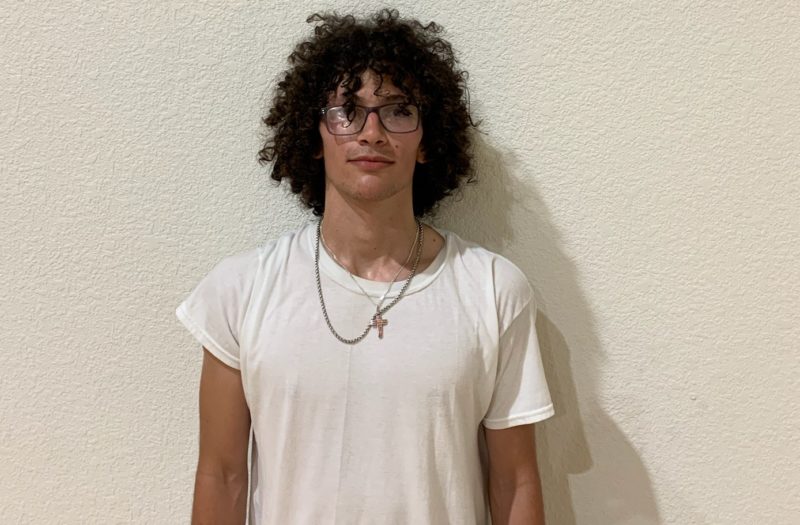 Posted On: 01/20/21 11:02 AM
There have been changes to the world as we know it, and the Colorado high school basketball scene has taken its fair share of changes as well. Typically, we will have already been a few games in determining who we deem as the top teams in the state. Well, good news, we are a couple of weeks removed from the start of the season. With a late start and condensed season, getting off to a quick start is important. One conference that saw many of their best players either graduate or transfer and will have to reinvent itself is the Denver Prep League. There are a couple of teams that will head into the season as darkhorse favorites to win it. Let's look at the DPL.
Cheick is a guard who has proved with opportunity and a shorter leash that he is a major contributor to a team. Plenty of what Cheick does goes beyond the scoreboard, and with his speed added to the mix, it looks like the Patriots will have one of the quickest backcourts in the state. The senior guard is a player who gives his all on the floor, and he has the ability to play on and off the ball. Kouyate knocks down open shots, attacks the paint as a downhill runner, and excels in the pick and roll. Last season for the Patriots, he was a role player that stepped in as a defensive stopper and change of pace guard. This year, I expect more of an X-factor role that we got to see this summer with Knights Elite. Cheick is a solid two-way option that brings energy and contagious effort. He can score in bunches, guard his assignment, and will likely put together his best season. I expect him to help the team tremendously.
Mobasher is one of the best X-factor players in the 2022 class, and this upcoming season he will have to step into a lead guard role for the Spartans. Mobasher was looked upon in his sophomore season as a defensive specialist. He was put into the game for assignments, provided energy as an underclassman, and starred in his role. This summer, however, he started to transition into more of a do-it-all combo-guard, and with the changes to Thomas Jefferson this season, that is exactly what he will be. Mobasher showed in various tournaments to be a microwave scoring option whose defense kickstarts his game. He can play and defend multiple positions, has an inside-out game, and does all of the little things. Mobasher sets screens, moves without the ball, fills the lanes correctly in transition, and is committed on defense. This year he will have to elevate his game as he will be a player that the Spartans rely on heavily. Mobasher should be up for the challenge.
Magana steps into a spot with the Rebels where he will be the entire offense. Magana is the assignment for opposing teams, and he seems to be ready to prove himself. He is a smooth ballhandler that plays at his own pace, calmly reads what the defense is giving him, and is a sneaky good scorer. Magana makes smart reads in PNR, attacks in Iso's, and can score inside and out. Magana sat out a season after transferring and continued to work on his game in which we saw on full display this summer with Knights Elite. Magana is a playmaking guard that is best with the ball in his hands. He takes care of the ball, trusts his teammates to make a play, and has the takeover factor where he scores himself. This upcoming season he will have to be at his best if Denver South has any chance of racking up wins. It is pivotal for him to get off to a hot start and step up as the leader.
Johnson easily becomes one of the most important players in the conference. Expectations for him this season are sky-high, and with his perfect blend of size, skill, and athleticism, he looks the part. He just has to put it all together. Johnson is the most physically gifted players in the class, and I am expecting a jump for him this upcoming season as the Patriots will put the ball in his hands and the load on his back. Johnson will see plenty of different looks this season and will have to navigate through it all while leading his team to wins. He is dangerous in the open court as many plays are dunks and finishes at the rim. He will have to knock down his 3-point shot at a higher rate and demand the ball in ways he hasn't before. If Johnson commits to becoming a better rebounder and the defensive end, he becomes one of the most complete players in the state. He averaged 12 points a game as a junior; I am expecting a boost in every category in his senior year as he reminds many of why he is regarded as one of the state's best.
Jackson is a guard that has been overlooked for a couple of years, but with transfers and graduates, he steps into the perfect situation to prove his worth. Jackson was one of the bigger standouts this summer for Colorado Mayhem for his ability to dominate games. In various tournaments, it was Jackson who was one of the best players on the court. Opposing teams had a difficult time staying in front of him. He broke presses by himself, dissected defenses, and either scored or found the open man. I fondly remember a game in which Jackson took over for 20+ points, recorded multiple steals, and finished with over five assists as well. He will not have to have games like that for the Angels, but he will have to have his moments, and as long as he takes care of the ball and comes out with the same poise and confidence, then I think he becomes a bit part of the rotation.