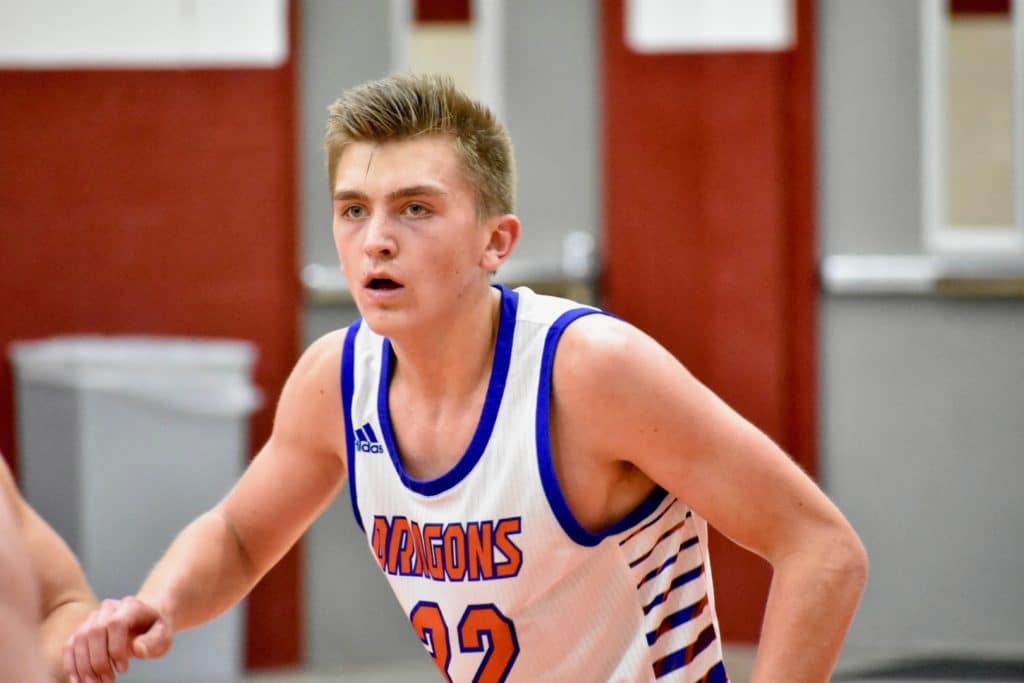 Posted On: 01/29/21 12:59 PM
Indiana is loaded with division 1 talent everywhere you look. From high-major to low-major, there are players across the state having huge seasons, some just not as well known. Here is a breakdown of some of the other top 2021 performers in the state that may be overlooked by some.
Blake Sisley Blake Sisley 6'8" | PF Heritage Hills | 2021 State IN (Heritage Hills; PF)
Sisley recently broke the Heritage Hills all-time rebounding record and continues to pull down rebounds. 
He isn't your typical, big bodied, big man – at just 220 pounds – but uses his length, positioning and anticipation better than most players at his age. 
The Evansville commit is averaging 22.5 points, 6.0 rebounds – a bit lower than last season at 8.0 a game – and 1.6 assists a game. Sisley is the No. 14 overall player in the Indiana 2021 class. 
Kooper Jacobi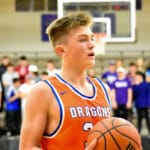 Kooper Jacobi 6'6" | PF Silver Creek | 2021 State IN (Silver Creek; SF)
When you talk about some of the better frontcourt pairings in the state, look no further than at Silver Creek with Jacobi and Trey Kaufman Trey Kaufman 6'8" | PF Silver Creek | 2021 State #39 Nation IN . 
Jacobi, a Toledo commit, does a tremendous job next to Kaufman and is averaging 25 points and 11.5 rebounds per game. 
He is a perfect stretch-4 forward who can shoot from deep and also use his athleticism to get by defenders on the dribble. 
Jacobi is ranked No. 17 in the in-state class.
Luke Brown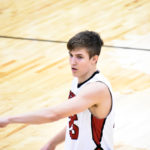 Luke Brown 6'1" | PG Blackford | 2021 State IN (Blackford; CG)
One of the biggest performers in the state that some people tend to overlook is Brown. The Stetson commit is arguably one of the most underrated players in Indiana despite putting up huge numbers and being considered by some for Indiana Mr. Basketball. 
He is averaging 33 points, 4.5 rebounds and 5.2 assists per game this season and was the leading scorer in the state for each of the past two seasons. 
Brown is a prolific shooter and shot creator but hasn't received the recognition as some of the 'bigger' names in the state due to the lack of big guns in his recruitment. 
Brown will go down as one of the best offensive players to play in Indiana in recent history and one of the top scorers in Indiana high school history. 
He is ranked as the No. 20 player in the state. 
Gus Etchison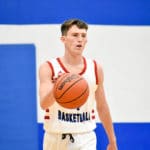 Gus Etchison 6'0" | PG Hamilton Heights | 2021 State IN (Hamilton Heights; PG)
If Etchison was a few inches taller, he could very well be one of the top players in the state.
The Western Michigan commit is just 6-feet but is averaging nearly 33 points a game this year in addition to 5.2 rebounds and 3.7 assists per game. 
Coming into this season, Etchison owned the Hamilton Heights top-2 single season scoring records and has a 56-point game to his record as well. 
He is ranked the No. 28 player in the state.
Payton Sparks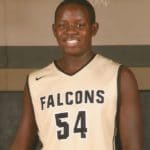 Payton Sparks 6'10" | C Winchester | 2021 State IN (Winchester; C)
Sparks has seen one of the bigger jumps in production from his freshman year to now. After averaging just five points and five rebounds per game, he is now up to 22 points and 13.6 rebounds per game as a senior, and is on his way to back-to-back 20+ point and 10+ rebound per game seasons. 
The Ball State commit is a big load in the paint and uses his body to his advantage, while still showing his athleticism. He is also a tremendous rim protector, averaging 2.4 blocks per game.
Sparks is ranked No. 36 in the in-state 2021 class.