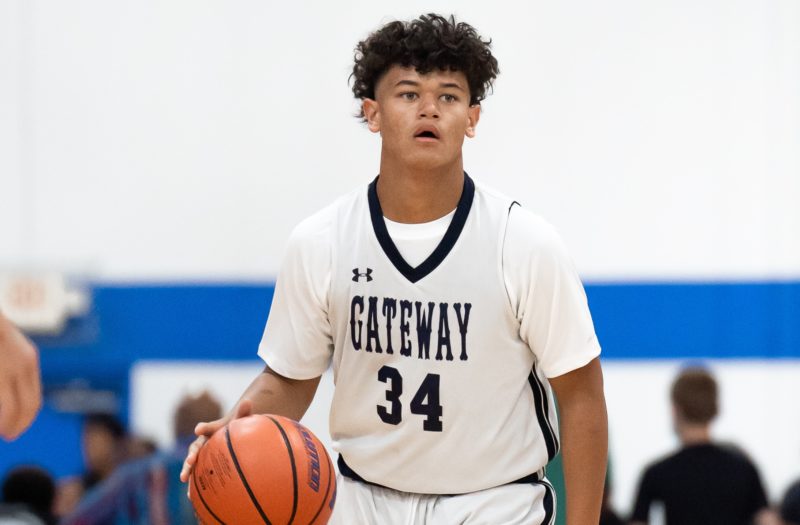 Posted On: 01/19/21 1:52 PM
Jayden Wayne Jayden Wayne 6'6" | PF Lincoln | 2023 State WA 6'6 PF Lincoln High School
A strong physical power forward prospect who has good size for his position, a sturdy frame, and possesses excellent hands and touch. The football player has a good feel and IQ for the game and does an excellent job of filling his role and playing within himself. Wayne has a nose for the ball and makes for a plus-rebounder for his position. He is useful and effective in a wide variety of ways on the offensive end and natural instincts as a rebounder. A 4-star football recruit. 
De'Rai Taylor De'Rai Taylor 6'2" | CG Nathan Hale | 2023 State WA 6'2 CG Nathan Hale High School
Taylor is a true combo guard who has solid size at the position. Nothing that Taylor does is flashy, but he finds a way to be effective and has an old school approach. While his activity finds him all over the court in a high school setting, Taylor is going to be a facilitator first and foremost in college and will use his high basketball IQ and solid feel for the game to make others on his team better. His numbers will definitely not blow anybody away scoring-wise, but he can make a shot if left open and has solid baseline-to-baseline speed. 
Mason Williams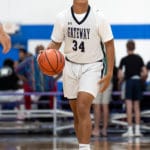 Mason Williams 6'0" | PG O'Dea | 2023 State WA 6'0 PG O'Dea High School
Solid size for a point guard right now and developing strength, has a burst of quickness. Not an above the rim player but can finish tough layups. Along with his ability to get to the rim, he has a smooth shooting stroke from the outside. Is a good shooter off the dribble. Solid ball-handler and passer. Mason needs to continue to get more physical, but he can help right away running a team and should be someone who is a reliable and steady presence at the point guard position.
Luke Browne Luke Browne 6'6" | SF Gig Harbor | 2023 State WA 6'4 SG Peninsula High School
Standing at 6'4 Luke has the ideal size for a shooting guard. The lefty has a sweet looking stroke that extends past three that is reliable. A shooter that you can run off screens. Court awareness, shot selection, and IQ make Luke a potential prospect on the wing to keep an eye on. 
Solomon Barnes Solomon Barnes 6'3" | SG Nathan Hale | 2023 State WA 6'3 SG Nathan Hale High School
Solomon is one of the more physically developed prospects in the class. He uses his strong chisel frame and athleticism to defend multiple positions. He scores most of his baskets driving to the basket and is good in transition. The intangibles are there for him while his jump shot is a work in progress he has plenty of room for development in his future.