The high school season is starting to flip to the back half but so long as COVID doesn't get worse, it should be a loaded January and February with games getting moved around. So, we want to prep some colleges that are looking to get out and get recruiting. Today, we have our list of the best available players starting with 2021 Point Guards.
Breakdown: The list of 2021 Point Guards in the state is pretty stellar for this late in the season. With multiple guys that could land at DI spots from Shamar Avance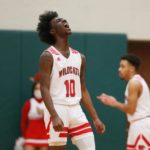 Shamar Avance 6'1" | PG Lawrence North | 2021 State IN to Naylon Thompson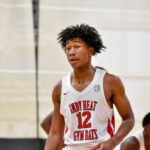 Naylon Thompson 6'5" | PG Bishop Luers | 2021 State IN to Malik Stanley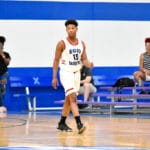 Malik Stanley 5'11" | PG Warren Central | 2021 State IN , you have options. You also have guys that are being way undervalued by every level with Kolden Vanlandingham and Vinny Buccilla Vinny Buccilla 6'1" | PG Hamilton Southeastern | 2021 State IN leading that group.  There are obviously options for every level and plenty of them as there are just more players at this position, typically, than any other in a given year. Now, we assume this will also be the position that gets left behind more if there are less players taken because of the newly envisioned transfer market via COVID. Time will tell but this will be a strange year for the Point Guard class.