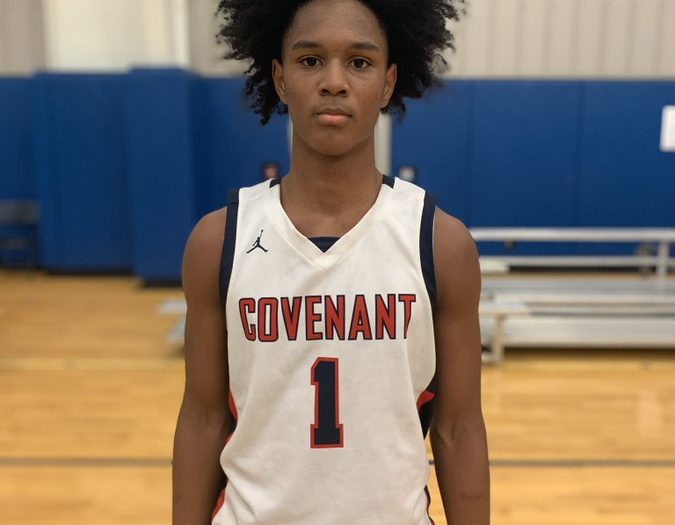 Posted On: 01/4/21 12:00 PM
The Beach Ball Winter Jam had its own share of talent on display at the Myrtle Beach Sports Center. Here's a look at Part I of the standouts. 
Aden Holloway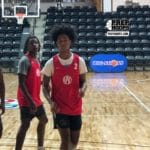 Aden Holloway 5'11" | PG La Lumiere | 2023 #110 Nation IN showed why he's considered a top prospect in the class of 2023 at the Beach Ball Winter Jam, leading a comeback victory with 35 points including the game-winning shot from halfcourt over Northwood Temple as time expired. Holloway finished averaging 27.5 ppg and tied atop the division for 1st with 10 total 3-pointers made when it was all said and done for Covenant Day. He's on his way to becoming a national name.
Marcus Brown Marcus Brown 6'5" | SF Covenant Day | 2023 State NC is another top prospect in the 2023 class that showed off his ability on the wing as a rebounder, slasher and defender. He's a quick start scorer off the ball that flies to the rim on both ends and makes his presence felt. He put up 11.0 ppg in the Beach Ball Winter Jam and was a big presence on the offensive glass for them.
BJ Freeman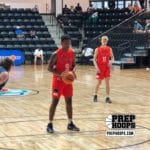 BJ Freeman 6'6" | SF Moravian Prep | 2021 State NC continues to show his growth as a facilitator that doesn't make many mistakes. He's a long, wiry forward that likes to push the pace and make plays in the paint. He did a number of positive things on both ends, including showing off his ability to protect the rim while averaging 15.5 ppg for Moravian Prep as they went 4-0 at the Winter Jam. Look for his stock to continue to grow. 
Brady Rankin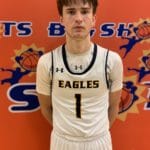 Brady Rankin 6'2" | CG Northwood Temple | 2021 State NC showed off his ability to score on all three levels at the Beach Ball Winter Jam. He does well to push the envelope on the offensive end and gets to the free throw line a ton as a result. He led the HS/Post-Grad Division with 23 made free throws to go along with his 19.3 ppg for Northwood Temple at the Beach Ball Winter Jam. As he improves his presence on the defensive glass and in the paint, look for more schools to take notice of his abilities.
Julian Williams Julian Williams 6'7" | PF Northwood Temple | 2021 State NC returns from a knee injury and continues to show there hasn't been much drop off. He put up 14.7 ppg amd 9.7 rpg including two consecutive double-doubles in their final two games of the Beach Ball Winter Jam. Any colleges in need of a big man at the next level should look no further. He's got nice length and mobility to run end to end.