The first annual Battle At Memorial is now complete. Four games, tons of high-level performances, and a how host of things to watch coming out of the event. Now, as we recap the day, we look at those players who stood out with our All-Showcase team. This will consist of 10 players, one of which will be the Most Outstanding Performance. We will pick a player from every team and fill the final two spots with those who were great regardless of team. 
Most Outstanding Player: Lincoln Hale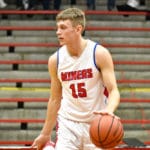 Lincoln Hale 6'5" | SG Linton-Stockton | 2021 State IN , Linton-Stockton
Not only was Lincoln the best player we saw on Saturday, this might have been his best performance going off for 48 points on 20-29 shooting. He also grabbed 10 rebounds and had 5 assists.  He was tough and aggressive and when South Decatur was back on their heels, he would drive and create offense. He never let up and when you are playing like that and not really missing any shots, you are going to have a big day. The jumper was spot on and he was able to get to that mid-range jumper that works so well for him. He's progressed from a guy that will go off from behind the arc to a guy that has a very balanced, skilled game and can take whatever he's given. Should have a fun career to track at Indiana State.
All-Showcase Team:
Lane Sparks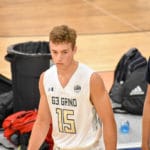 Lane Sparks 6'2" | PG Greensburg | 2021 State IN – 6'3 SG 2021 – Greensburg (IN)
Brant Wilsey – 6'0 PG 2021 – Evansville Day (IN)
Noah Hagedorn – 6'8 PF 2021 – Forest Park (IN)
Hunter Johnson – 6'2 SG 2022 – South Decatur (IN)
Colson Montgomery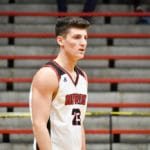 Colson Montgomery 6'5" | SG Southridge | 2021 IN – 6'5 SF 2021 – Southridge (IN)
Blake Sisley Blake Sisley 6'8" | PF Heritage Hills | 2021 State IN – 6'8 PF 2021 – Heritage Hills (IN)
Curt Hopf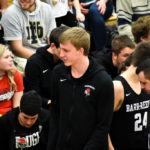 Curt Hopf 6'8" | PF Barr-Reeve | 2021 State IN – 6'8 PF 2021 – Barr-Reeve (IN)
Tyler Myers – 5'11 PG 2023 – Evansville Day (IN)
Drew Howard – 6'0 PG 2022 – Forest Park (IN)