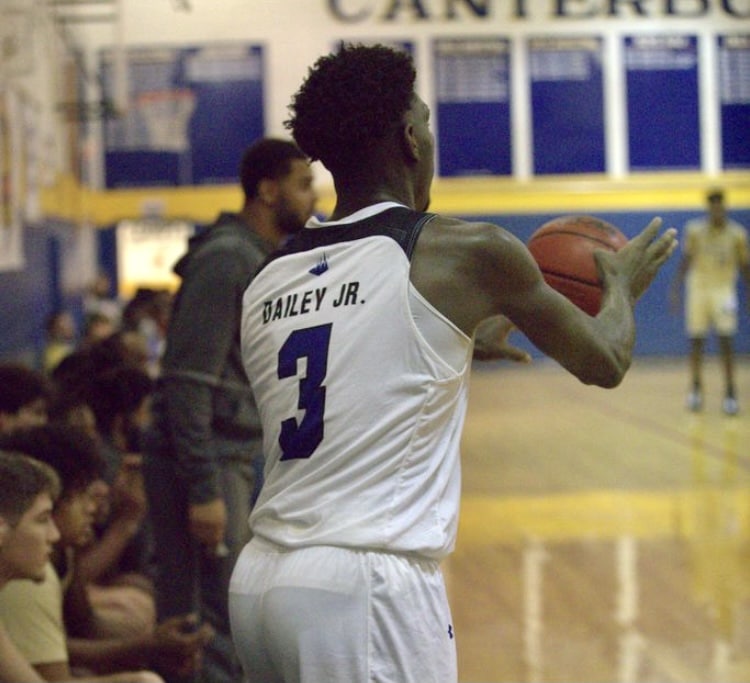 Posted On: 12/21/20 9:26 AM
This past weekend I made the trip down I-4 to St Petersburg to check out the Prep Hoops Sun Bash tournament. With a field loaded with top talent, I got a look at some players I haven't seen before, and names I already knew from the summer. These are some of the players who stood out:
IMG Academy
77-47 W over Lee (Jacksonville)
68-62 W over Calvary Christian (Ft. Lauderdale)
SF Eric Dailey Jr.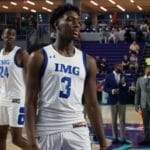 Eric Dailey Jr. 6'7" | CG IMG Academy | 2022 State #25 Nation FL 6-7 (2022)
Of the many players who stood out for IMG Academy, I was most impressed with Dailey Jr. The ultra-athletic wing can play and defend multiple positions on the floor. Dailey scored from all three levels and his athleticism was on full display against Lee when he threw down a windmill dunk in transition. Averaging 23.5 PPG over two games he showed the ability to thrive in the open court, but also play in the half court. Florida, Michigan and Texas A&M are three of the many schools that have offered Dailey and are making him a priority.
PF Moussa Diabate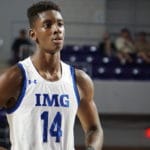 Moussa Diabate 6'10" | PF IMG Academy | 2021 State #22 Nation FL 6-11 (2021) Michigan Commit
 Of the many attributes Diabate obtains on the basketball court, his foot speed is the most impressive. At 6-11, he is more than capable to sit in a stance and defend quick guards in pick in roll situations and can cause havoc with his long arms at the top of a 1-3-1 zone defense or press. Since last season's City of Palms classic, the future Wolverine has clearly made adding muscle onto his lanky frame a priority as he looks at least 10 pounds heavier. Offensively the big man ran the floor for transition points, was active on the glass getting put backs, and looked comfortable handling the ball on a few possessions attacking the basket. ………..6-3 PG Jaden Bradley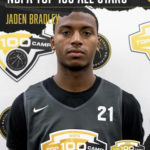 Jaden Bradley 6'2" | PG IMG Academy | 2022 State #15 Nation FL (2022) and 6-6 SG Jett Howard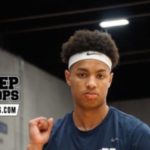 Jett Howard 6'5" | SG IMG Academy | 2022 State #64 Nation FL (2022) were the two most impressive guards for IMG. Bradley had perhaps the most exciting dunk of the tournament putting a 6-9 Calvary Christian defender in a poster.
Calvary Christian (Ft. Lauderdale)
L 68-62 IMG Academy
F Gregg Glenn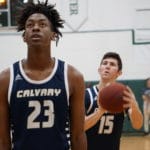 Gregg Glenn 6'7" | PF Calvary Christian (FL) | 2022 State #161 Nation FL 6-7 (2022)
 Right when the game looked like it was going to turn into a blowout Glenn started to get his offense going. After a relatively quiet first half, Glenn stepped up and scored 17 of his team-high 20 points after intermission. The forward aggressively attacked the basket and had an impressive put back dunk. Recruiting wise Florida and Florida State are just a few of the high major schools that have offered.
CG Marvel Allen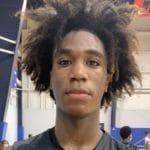 Marvel Allen 6'4" | SG Ft. Lauderdale Calvary Christian | 2023 State #45 Nation FL 6-5 (2023)
 Just a sophomore, Allen has been putting together some impressive performances against the  highest level of talent High School basketball  has to offer. A few weeks ago, the guard scored 25 points against Montverde Academy, on Saturday the youngster showed no fear against IMG finishing the game with 16 points including two 3-pointers on a fourth quarter run. With the ability to play both guard positions at an athletic 6-5, Allen continues to prove himself as not only one of the best 2023 players in the state but also the country. LSU, Virginia Tech and South Florida are the three schools who have already extended offers to Allen.
East Lake
W 75-71 over Calvary Christian (Clearwater)
W 69-52 over Lee (Jacksonville)
G Mikey Shane Mikey Shane 6'0" | CG East Lake | 2021 State FL 6-1 (2021)
 In both wins Mikey Shane Mikey Shane 6'0" | CG East Lake | 2021 State FL was the most consistent, efficient player for the Eagles. The sharp shooting guard lets the game come to him and simply makes the right plays. Against Lee, Shane made several key shots on a second half run that saw East Lake comeback from a 20-point deficit. Averaging 22.0 PPG on the weekend, he hit multiple 3-pointers in each game and shot a high percentage from the field. College coaches who value high IQ players that can really shoot the ball should look no further than Shane.
PG Anthony Bittar Anthony Bittar 6'4" | CG East Lake | 2021 State FL 6-4 (2021)
 At 6-4 with solid athleticism and a quick crossover Bittar was a problem to keep out of the lane for opposing defenses all tournament long. When he got in the paint, he either scored, got fouled or kicked it out to teammates for 3-point attempts often. Against Lee, the point guard took over in the second half scoring 18 of his game-high 27 points. At the moment many Sunshine and Peach Belt Conference schools are showing interest and Florida College (NAIA) has offered.
LEE (Jacksonville)
F Alex Fudge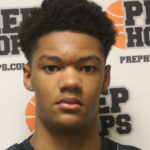 Alex Fudge 6'8" | SF Lee | 2021 State #40 Nation FL 6-8 (2021) LSU Commit
 In my second tournament watching Fudge the main take away is his tremendous upside. With a wingspan that appears to be in 7-foot territory at 6-8, he certainly passes the eye test. In addition to his prototypical basketball body he also handles the ball well and has the fluidity to potentially play on the perimeter at the next level. In the first half against East Lake, Fudge was at his best driving to the basket using his length and athleticism to score all 23 of his points. In January, Fudge will enroll at LSU where he will continue to work on getting stronger and polishing his game for the 2021-2022 season…… 6-3 Dominick Scott Dominick Scott 6'4" | SF Riverside HS | 2023 State FL (2023) also had some impressive moments against East Lake. The sophomore rebounded the ball well and blocked at least three shots in addition to scoring six points.