Coaches and trainers are doing all they can to help the players in Michigan stay fresh, stay ready, and continue to improve. Coach Dell Johnson has done all that he can do to make sure players stay strong mentally and physically by taking advantage of every opportunity afforded to him and the players by the state of Michigan. Let's take a look at what Coach Dell has helped us learn about some prospects recently.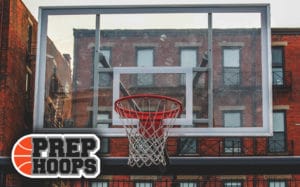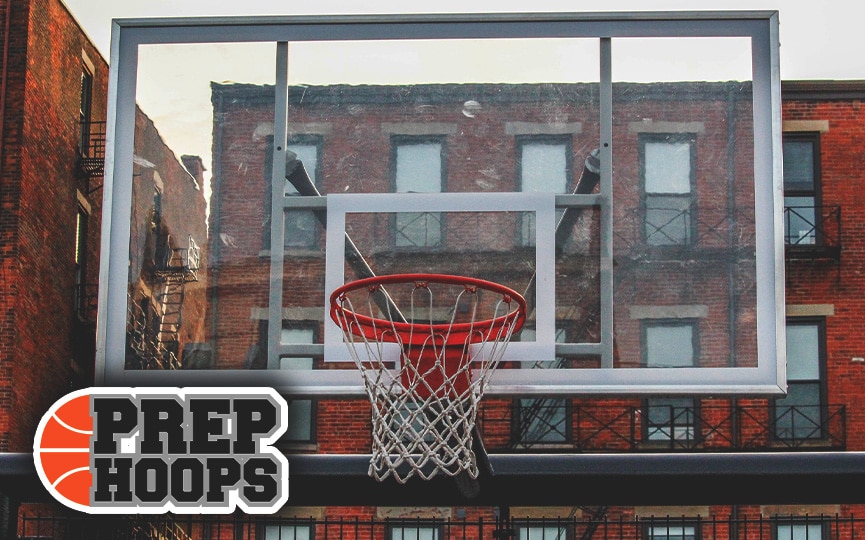 Through Coach Dell, we've seen some dominate play by stars such as Jaylen Hodges Jaylen Hodges 6'3" | PG Bridgeport | 2021 State MI , Markel Martin, Marco Hernandez, and Tay Jones Buckner. We've even seen some college talent in Jacob Tomsich Jacob Tomsich 5'11" | SG HH Dow | 2020 State MI from Lawrence Tech who proved that the college game has really elevated his play. Tomisch has been hitting buckets from everywhere and dropping triples on a regular basis.
Jaylen Hodges Jaylen Hodges 6'3" | PG Bridgeport | 2021 State MI (2021, Bridgeport High)
Hodges has been his usual self, showing off his athleticism and ability to hit big shots. Hodges had a few monstrous dunks that would have brought the house down in any arena. He has star potential at the next level.
Markel Martin (2022, Saginaw Arthur Hill)
Martin has had breakout type performances and workouts recently. He's been a walking bucket at times. The lefty has shown that he can hit pull up triples and fadeaway jumpers. Martin has had a growth spurt and has put in work in the weight room, and it has greatly affected his game.
Marco Hernandez Marco Hernandez 5'10" | SG Carrollton | 2022 State MI (2022, Carrollton High)
Do you like lunch pale players? Hernandez has been your guy. He has played very steady basketball. He's playing tough defense and has been making timely buckets. Hernandez has been doing the dirty work since this summer.
Tay Jones Buckner (2021, Carrollton High)
This young man has been playing with swag and confidence. Jones has been slicing through defenses with nice finishes and dimes.
That's not all though, Coach Dell has helped stars like Chris Smith, Karim McCune, Maureen Arthur, Chris Coleman Chris Coleman 6'4" | SF Carrollton | 2021 State MI , Duriel Mask, and DJ Voltz. All of these players have shown high quality improvement.
DJ Voltz (2022, Carrollton High)
Voltz is a 2 sport star and D1 prospect. He has noticeably shaken off the rust after missing time playing football. Voltz has been hitting deep three pointers and showing his power and strength when he driving to the basket.
Chris Smith (2022, Saginaw Arthur Hill)
The big 6'5 185 pund junior is a big problem for anyone trying to guard him. Chris not only dominates inside, but can also show off his ball handling skills and his ability to step out and hit the 3.
Chris Coleman Chris Coleman 6'4" | SF Carrollton | 2021 State MI (2021, Carrollton High)
Coleman has improved a lot from last year. He really plays tough and can hit big shots. Coleman has been slashing to the basket with beautiful finishes. He's also been finishing above the rim with some nasty alley oop dunks.
Karim McCune (2022 Saginaw High)
McCune is a rising and underrated prospect. His value has been on full display recently. McCune is an efficient player that hardly makes any mistakes. He has really good IQ and he plays hard. You can see the Saginaw Trojan in him. McCune has also been a high quality finisher. 
Maureen Arthur (2021 Bridgeport High)
Arthur sat out last year with a knee injury but he is back and looks even better than before. Arthur is a true point guard who sees the whole floor and makes the right pass. His 3 point shot is also much improved.
Duriel Mask (2021 Carrollton High)
Mask has played really tough whenever he's on the floor. He has been showing that he can be a bona fide bucket getter. He's hit some big time triples in clutch situations.
.