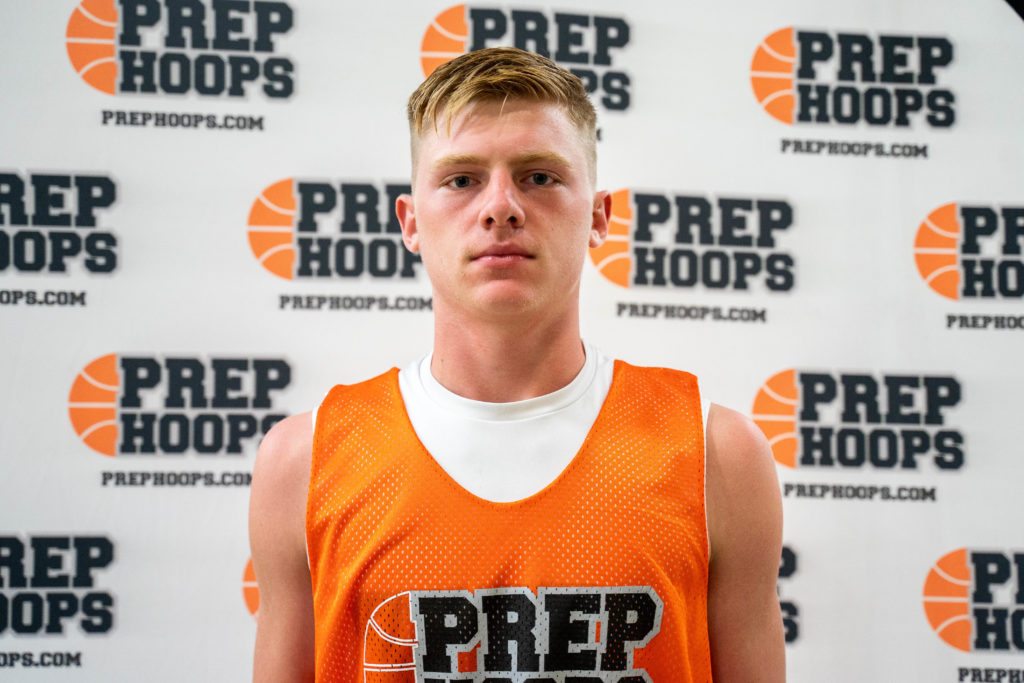 Posted On: 12/10/20 1:52 PM
The Ohio high school basketball season is underway for some teams and in this article I'm going to be looking at some teams and players that have impressed so far this season. We're gonna start with teams that have had strong starts to the season.
Teams
Clayton Northmont: After winning just one game last season, Northmont has tripled that mark in just four games this year. Led by Patrick Ivory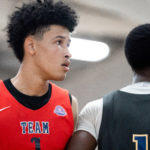 Patrick Ivory 6'5" | SF Northmont | 2021 State OH , the Thunderbolts have been tough in close games. All three of their wins are by six points or less and their one loss in only by two points. This is a huge leap from last season and with Ivory and 6'6 senior Jordan Smith Jordan Smith 6'6" | PF Northmont | 2021 OH leading the charge, they could finish in a respectable position in the GWOC this season.
Antwerp: Antwerp was projected as one of the top division IV teams in the state, but their 40-38 victory over Ottoville to remain unbeaten puts them on this list. It should be another successful season for the Archers, who are led by Junior Jagger Landers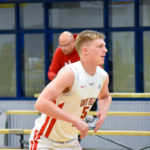 Jagger Landers 6'7" | PF Antwerp | 2022 State OH .
Botkins: Another small school team finding their way onto this list. Botkins has won At Jackson Center and Marion Local and defeated Anna and Minster at home. That's a loaded start to the season and the fact that they remain unbeaten is impressive. Jacob Pleiman
Jacob Pleiman 6'6" | PF Botkins | 2022 State OH had 31 points and 10 rebounds in the Minster victory according to WOSN sports.
North Union: Fresh off an unbeaten regular season, North Union is looking strong again in 2020-21. An impressive set of non-conference wins to open the season on back-to-back nights is exactly what North Union fans wanted to see after graduating a strong senior class last year.
Western Hills: Western Hills has won four games in a row for the first time since the 2012-13 season according to Shelby Dermer of the Cincinnati Enquirer. Their victory over Aiken helped secure the program's fourth straight win, after a blowout loss to Mason to open the season. Zion Reynolds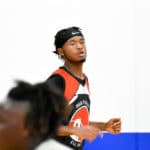 Zion Reynolds 6'5" | SF Western Hills | 2021 State OH is playing very impressive basketball, as he's improved his stock with his early season play.
Bishop Fenwick: After starting last season 0-5, Fenwick is 2-0 to open up the 2020-21 season. Led by stud AJ Braun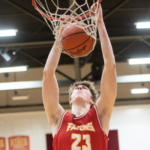 AJ Braun 6'9" | C Fenwick | 2021 State OH , the Falcons will have a size mismatch against almost every team they play.
Massillon Jackson: After a rebuilding season in 2019-20, the Polar Bears are 3-0 this season after a strong fourth quarter helped Jackson pull away from Lake. The Polar Bears host Brush on Saturday in what should be a great test for each program that has plenty of young talent.
Elder: Elder has been lighting it up from the outside to start this season. In three games the Panthers have scored 77, 87 and 88 points in three blowout victories. They might lack the size or athleticism to make them a state-title contender like rival Moeller, but if they keep shooting the ball at this level they'll pose challenges for whoever faces them.
Players
Aiden Porter Aiden Porter 6'1" | PG Fairland | 2022 State OH , 6'1 GC Fairland 2022: Porter has been on fire the past two games, scoring 34 and 38 points respectively. The most impressive part has been Porter's efficiency in these games. He's 22/43 from the field and 17/19 from the free-throw line in those past two contests. While he isn't receiving much state-wide buzz, Porter has taken a clear leap this season.
Paul McMillan IV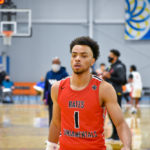 Paul McMillan IV 6'2" | PG Woodward | 2022 State #229 Nation OH 6'1 PG Woodward 2022: P-Mac has been on FIRE to start his Junior season. According to CMAC sports, McMillan is averaging 37 PPG on 60/44/96 shooting splits. That's ABSURD. He's also doing it all in a mask! Check out 275 Hoops for highlights of McMillan from this season.
Gavin Dobbins Gavin Dobbins 6'2" | SG Open Door | 2021 State OH , 6'2 SG Open Door 2021: Dobbins scored a school-record 51 points including a game-winning buzzer-beater against Mayfield. According to the Morning Journal, Dobbins proceeded that game with a 30 point, 16 rebound effort in their season opener. Dobbins might be flying under the radar because of the size of his school, but D3 programs will want to familiarize themselves with the senior off-guard.