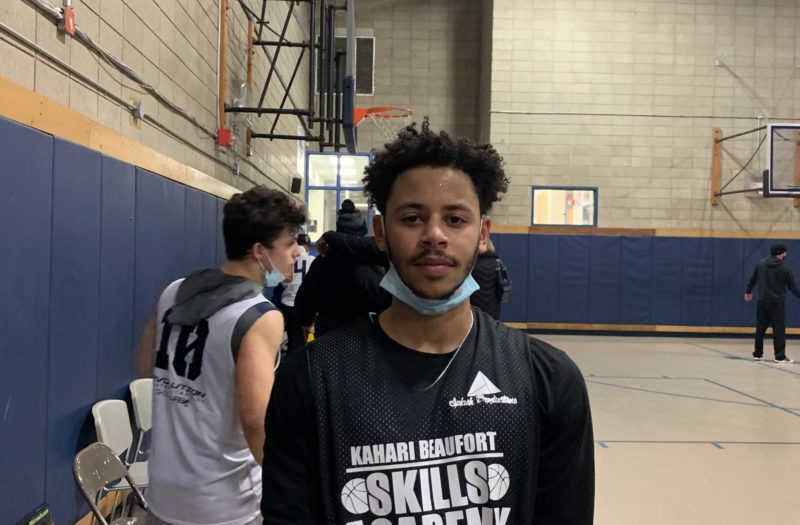 Posted On: 12/23/20 9:47 AM
Names to Watch from the Kahari Beaufort Skills Academy
(1) Matt Walker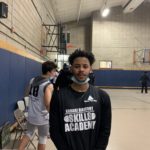 Matt Walker 5'11" | PG Hall | 2021 State | 5'9" | Point Guard | Hall High School | 2021
As a prototypical point guard, the most impressive aspect of Walker's game was his controlled ball handling skills and steadiness at the helm.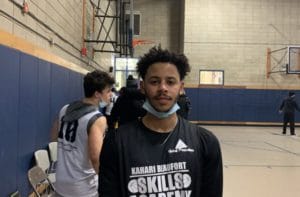 A shifty ball hander with the ability to change speeds the ball in his hands. I particularly liked his decision making in the pick and roll setting. He knew when to shoot if his defender went under a screen and got good elevation on his shot.
On defense, he wasn't afraid to pressure his matchup the full length of the floor. Walker came up with several impressive steals during the scrimmage and showed the ability to be a trusted initiator. 
(2) Chase Collyer | 5'9" | Point Guard | Loomis Chaffee | 2022
Collyer was a standout from the scrimmage in more ways than one. His unselfish decision making led to several well placed passes for open three-pointers. As a pass-first point guard, he made the right play and even displayed an impressive off-the-dribble isolation game.